World Test Championship Final 2023: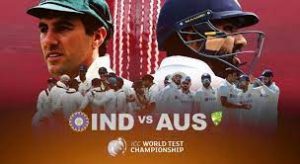 Australia defeated India by 209 runs in the World Test Championship final held at The Oval
Australia became the second team, after New Zealand, to win the prestigious Mace.
This marks India's second consecutive loss in the WTC final.
The World Test Championship is a two-year cricket tournament where nine teams compete to become the undisputed World Test champion.
Each team plays six series, three at home and three away.
The points system has been revamped (for just completed 2nd edition), with each Test match now offering 12 points for a win, four points for a draw, and six points for a tie.
The standings will be determined by the percentage of available points collected, allowing for comparisons between teams regardless of the number of matches played.