Notification To Bring The GSTN Under The Purview Of The PMLA: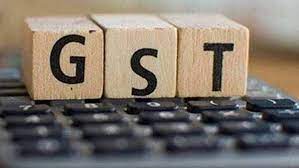 The Central Government recently issued a notification to bring the Goods & Services Tax Network (GSTN) under the purview of the Prevention of Money Laundering Act (PMLA).
Prevention of Money Laundering Act (PMLA) is an Act to prevent money laundering and to provide for the confiscation of property derived from or involved in money laundering.
The Act was formulated for the following objectives:

Prevent money-laundering.
Combat/prevent channelising of money into illegal activities and economic crimes.
Provide for the confiscation of property derived from, or involved/used in, money laundering.
Provide for matters connected and incidental to the acts of money laundering.

The Enforcement Directorate (ED) in the Department of Revenue, Ministry of Finance, is responsible for investigating the offences of money laundering under the PMLA.
Financial Intelligence Unit – India (FIU-IND), under the Department of Revenue is the central national agency responsible for receiving, processing, analysing, and disseminating information relating to suspect financial transactions.
The scheduled offences are separately investigated by agencies mentioned under respective acts, for example, the local police, CBI, customs departments, SEBI, or any other investigative agency, as the case may be.
Actions that can be initiated against the person involved in money laundering:
Seizure/freezing of property and records and attachment of property obtained with the proceeds of crime.
Any person who commits the offence of money laundering shall be punishable with –

Rigorous imprisonment for a minimum term of three years and this may extend up to seven years.
Fine (without any limit).