Chin-Kuki-Mizo Communities: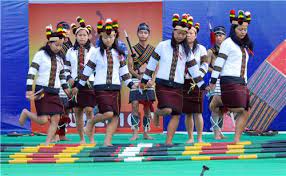 The Zo Reunification Organisation (ZORO), representing the Chin-Kuki-Mizo communities, has sought the help from India in ending the "policy of extermination" of Ethnic Minorities inhabiting the Chittagong Hill Tracts (CHT) of Bangladesh.
More than 300 people belonging to the Chin-Kuki-Mizo group have taken shelter in Mizoram's Lawngtlai district since November 2022, following an alleged offensive by the Bangladesh army in collusion with the Arakan Army, a Rohingya Muslim extremist group.
The Kuki-Chin tribes of the CHT have been demanding a separate State due to the large-scale influx of non-tribal people into the hills.
But the Bangladesh government chose to step up its oppressive measures.
The ZORO asked India to advise his Bangladeshi counterpart to declare a ceasefire with the Kuki-Chin National Army (KNA) and stop abusing the rights of the Kuki-Chin people in the CHT.
The organisation also appealed India to direct the Ministry of Home Affairs and the Border Security Force not to drive away the Kuki-Chin people who are fleeing Bangladesh and taking refuge among their "blood-related tribes" in Mizoram.