Senior Mission Leaders (SML) Course: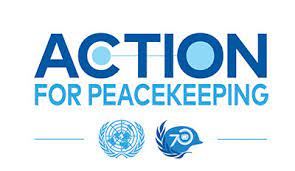 The Central government has sought nominations for Senior Mission Leaders' (SML) course to be held in Japan's capital Tokyo from June 19 to 30 this year.
The Union Home Ministry has directed all states and Union Territories to nominate three candidates – one each from the military, police, and civilian domains
The SML course aims to prepare senior personnel for future roles and responsibilities as mission leaders in United Nations (UN) peacekeeping operations, enabling them to plan, manage, and lead such missions.
Participants who complete the course will be equipped to lead UN peacekeeping missions.
The course is designed to deepen the understanding of contemporary United Nations peace operations and prepare participants for leadership positions in peacekeeping missions.
Senior Mission Leaders (SML) Course started in the year 2005 and is the highest recognised course in the UN system.