Silent Valley National Park : Bird Survey Report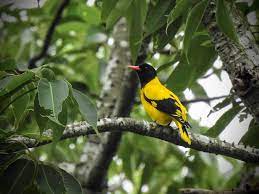 A bird survey conducted at the Silent Valley National Park in the last week of December identified 141 species, of which 17 were new.
This year's survey marked the 30th anniversary of the first bird survey in Silent Valley.
Brown wood owl, Banded Bay cuckoo, Malabar woodshrike, White-throated kingfisher, Indian nightjar, Jungle nightjar, and Large cuckooshrike were among the 17 species newly identified in the Silent Valley.
Silent Valley National Park:
It is a beautiful representation of the last remaining rainforest of Kerala
The forests of the Silent Valley National Park harbour some of the most pristine, unique and highly productive forests in the world.
Silent Valley is located in the Southwestern corner of Nilgiris.
A perennial river named Kunthipuzha is passing through the western side of the park, from north to south direction finally merging into Bharathapuzha.
Fauna:Silent Valley Park is known for many highly endangered species such as lion-tailed macaque, tiger, gaur, leopard, wild boar, panther, Indian Civet and Sambhar.
The indigenous tribal groups that live within park boundaries include Irulas, Kurumbas, Mudugas and Kattunaikkars.