Six Years Of Stand Up India Scheme: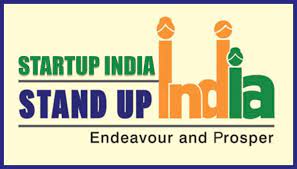 On 5th April 2016, The Stand-up India scheme was launched by the Indian government. On 5th April 2022, it completed six years.
Under this scheme over 1.33 lakh new job-creators and entrepreneurs have been facilitated.
Over 1 lakh women entrepreneurs have benefited under this scheme in the last six years.
Under this scheme, Rs. 30,160 crores have been sanctioned by the government to a total of 1,33,995 accounts up to 21st March 2022.
Out of the total sanctioned accounts, 6,435 accounts belonged to ST borrowers with Rs 1373.71 crore sanctioned and 19,310 accounts belonged to SC borrowers with Rs 3976.84 crore sanctioned.
To 1,08,250 women entrepreneurs who held accounts, Rs. 24809.89 crore has been sanctioned.
'Stand Up India Scheme':
Launched in 2016.
It seeks to promote entrepreneurship at the grass-root level of economic empowerment and job creation.
Aim: To leverage the institutional credit structure to reach out to the underserved sector of people such as SCs, STs and Women Entrepreneurs.
The offices of SIDBI and NABARD shall be designated Stand-Up Connect Centres (SUCC).
Loans under the scheme are available for only Greenfield projects.
Obective is to facilitate loans from Scheduled Commercial Banks (SCBs) of value between Rs 10 lakh and Rs 1 crore to at least one SC or ST borrower and one woman borrower per bank branch for setting up green field enterprises in manufacturing, service or trading sector.