SpaceX Crew-7 Mission : NASA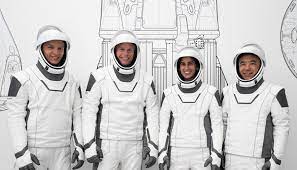 NASA's SpaceX Crew-7 mission is a testament to the power of international cooperation and collaboration in advancing space exploration.
A diverse group of astronauts representing NASA, ESA, JAXA, and Roscosmos is embarking on a vital expedition to the International Space Station (ISS).
The spacecraft responsible for carrying the astronauts to the ISS is named Endurance.
Developed by SpaceX, this Dragon spacecraft will accelerate at an astonishing speed of 17,500 mph during its orbital insertion to rendezvous with the orbiting laboratory.
The Falcon 9 rocket will propel the Dragon spacecraft, Endurance, into space.