India's Growth Projection : IMF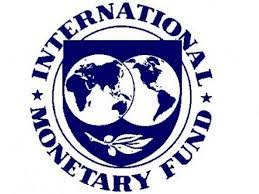 The IMF has projected the Indian economy to grow at 6.1% in 2023 in its World Economic Outlook report.
Highlights of Report:-
The IMF projected a growth rate of 6.1% for India in 2023, which is a 2 percentage point upward revision compared with the April 2023 projection.
This is reflective of the "momentum" from stronger-than-expected growth in the fourth quarter of 2022 as a result of stronger domestic investment,
Global growth is projected to fall from an estimated 5% in 2022 to 3% in both 2023 and 2024.
Global headline inflation expected to fall from 8.7% in 2022 to 6.8% in 2023 and 5.2% in 2024.
Underlying (core) inflation is projected to decline more gradually, and forecasts for inflation in 2024 have been revised upward.
Financial sector: the turbulence could resume as markets adjust to further policy tightening by central banks.
The United States economy has slowed down considerably and faces uncertainty amid global and domestic headwinds.
China's recovery could slow, in part as a result of unresolved real estate problems, with negative cross-border spillovers.