Spectrum Auctions: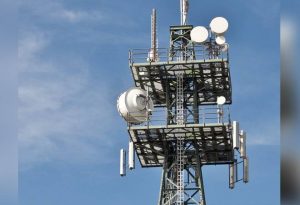 The telecom spectrum auctions concluded after bidding for a day and a half, with the Centre garnering ₹77,814.8 crore in revenues.
The amount exceeded the expectations of the government as well as analysts, as telcos focused on renewing expiring spectrum and consolidating holdings in select bands.
The Mukesh Ambani-led Reliance Jio was the biggest bidder, acquiring 488.35 MHz of spectrum for ₹57,122.65 crore, followed by Bharti Airtel, which bid for 355.45 MHz of spectrum for ₹18,698.75 crore. Vodafone Idea bid for only 11.8 MHz of airwaves for ₹1,993.4 crore.
The spectrum will be assigned to bidders for a period of 20 years.
In the auction — the first in nearly five years and among the shortest, with participation from only three players — a total of 2308.80 MHz of spectrum across seven bands and worth about ₹3.92 lakh crore was put up for sale.
Bids were received for 855.60 MHz, or 37%, of the spectrum. No bids were received for the premium 700 MHz and 2500 MHz bands. The 700 MHz band remained unsold during the 2016 auctions as well due to the high prices.
Reliance Jio acquired spectrum in all 22 telecom circles, across 800 MHz, 1800 MHz and 2300 MHz bands, and its owned spectrum footprint had increased by 55% to 1,717 MHz.