STEREO Spacecraft : NASA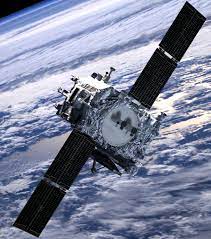 Nasa's Solar Terrestrial Relations Observatory (STEREO-A) spacecraft made its first Earth flyby nearly 17 years after its launch.
The pair of STEREO (Solar Terrestrial Relations Observatory) spacecraft were launched on October 25, 2006, from Florida's Cape Canaveral Air Force Station.
The two spacecraft were situated in Sun's orbit, STEREO-A ("Ahead") and STEREO-B ("Behind").
The dual-spacecraft mission accomplished its major goal by delivering the first-ever stereoscopic view of our star.
On February 6, 2011, another significant milestone was achieved as both STEREO-A and -B reached a remarkable 180-degree separation in their orbits, which gave us the full sphere image of the Sun.
It will synthesize its views with those from Nasa's and the European Space Agency's Solar and Heliospheric Observatory (SOHO) and Nasa's Solar Dynamics Observatory (SDO).
Its distance from Earth changes throughout the flyby, it will optimize its stereo vision for different-sized solar features at different times, akin to adjusting the focus on a several million-mile-wide telescope.
It will allow scientists to understand how a coronal mass ejection's (CME) magnetic field evolves on its way to Earth.