Sub-Mission On Agroforestry (SMAF) Scheme: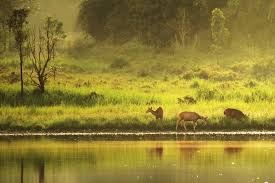 The Ministry of Agriculture and Farmers Welfare signed a Memorandum of Understanding (MoU) with the Central Silk Board on a convergence model for the implementation of Agroforestry in the silk sector. It is a part of the ongoing Sub-Mission on Agroforestry (SMAF) Scheme.
Earlier, the Government of India allocated Rs. 2161.68 crores for three years i.e. 2017-2020 to its Central Sector Scheme 'Silk Samagra' for the development of sericulture in the country.
Aim: To incentivize the farmers to take up sericulture-based Agroforestry models thereby contributing to the Make in India and Make for the World vision of the Prime Minister.
This linkage will add another dimension to agroforestry for faster returns to the growers as well as support the production of the range of silks that India is famous for.
The Central Silk Board (CSB – under the Ministry of Textiles) will act as a catalyst to promote Agroforestry in the silk sector.
CSB is a statutory body established in the year 1948 by an Act of Parliament.
The initiative of formalizing the collaboration in the sericulture sector is especially targeted for augmentation of sericulture host plants e.g. Mulberry, Asan, Arjuna, Som, Soalu, Kesseru, BadaKesseru, Phanat, etc. to be cultivated both as block plantations and border or peripheral plantations on farmlands.