Jallianwala Bagh Complex: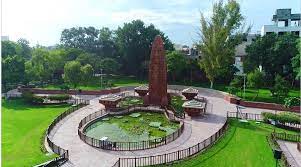 Prime Minister Narendra Modi virtually inaugurated the renovated Jallianwala Bagh complex in Amritsar on August 28, 2021.
The monument was first opened by then President Dr Rajendra Prasad on April 13, 1961, as a tribute to the victims of the massacre on April 13, 1919.
The central government set up the Jallianwala Bagh National Memorial Trust on May 1, 1951.
The Prime Minister is the chairman, and permanent members include the president of Indian National Congress, Chief Minister of Punjab, Governor of Punjab, Union Minister in charge of Culture, and Leader of Opposition in the Lok Sabha.
A 28-minute Sound and Light show re-enacting the events of April 13, 1919, will be shown every evening. A Salvation Ground has been built for visitors to sit in silence to honour the martyrs.
Several new sculptures of martyrs have come up.
Four new galleries have been created through adaptive re-use of underutilised buildings in the complex.
The galleries depict the history of Punjab, history of the freedom movement, and the Gadhar movement.
It also has a sculpture of Guru Nanak Dev, Sikh warrior Banda Singh Bahadur, and a statue of Maharaja Ranjit Singh.
The Jallianwala Bagh has undergone several repairs and touch-upsover the years. But the narrow passage leading to the Bagh, had remained untouched for almost 100 years.
While many other things changed, the thin entrance made of Nanakshahi bricks through which Dyer's soldiers marched into the Bagh, continued to evoke the horrors of that day. In July 2020, it was rebuilt into a gallery with murals, leaving no trace of the old passage.
The famous 'Shahidi Khu' or Martyrs Well, into which people jumped to escape the hail of bullets, is now enclosed in a glass shield — the decision has been criticised since it is perceived to restrict the view.