Udyami Bharat-MSME Day: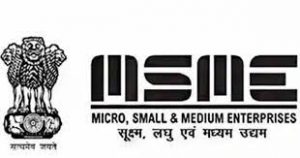 Udyami Bharat-MSME Day is an important occasion that highlights the achievements and potential of Micro, Small, and Medium Enterprises (MSMEs) in India.
This year, the event celebrated on June 27, bringing together key stakeholders from the government and the MSME sector.
The Udyami Bharat-MSME Day event will take place at Vigyan Bhavan in New Delhi, a prestigious venue that symbolizes the government's commitment to the growth and progress of the MSME sector.
Udyami Bharat-MSME Day will witness the launch of several noteworthy initiatives aimed at empowering and uplifting MSMEs.
These include the unveiling of the Champions 2.0 portal, a platform that will provide valuable support and resources to MSMEs.
Additionally, a mobile app for geo-tagging of cluster projects and technology centres will be introduced, facilitating effective management and monitoring of these initiatives.
The event will mark the launch of the MSME Idea Hackathon 3.0, a platform that encourages innovation and entrepreneurship among women entrepreneurs.
The event will also serve as a platform to acknowledge the accomplishments of MSMEs.
The results of the MSME Idea Hackathon 2.0 will be announced, showcasing the creative and innovative ideas generated by participants.
Certificate distribution ceremonies will be held to honor Gold and Silver ZED-certified MSMEs.