Takakia : Threatened By Climate Change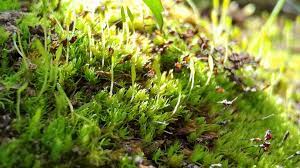 Takakia that has survived for millions of years is now threatened by climate change.
Takakia is a rare genus of moss that adapted over millions of years to life at high altitudes.
It looks like a later of moss or green algae on the rocks where it grows.
It is a genus that only has two species ( lepidozioides and T. ceratophylla ) and both of them are found together only in the Tibetan Plateau.
It has developed the ability to survive frost, life-threatening UV radiation and other hazardous conditions.
It combines features found in mosses, liverworts and green algae.
It is a moss that separated from other mosses 390 million years ago, not long after the first land plants evolved.