Most Attractive Emerging Market For Investment: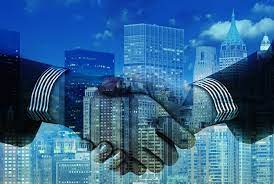 According to Invesco Global Sovereign Asset Management Study by Invesco (an independent global investment management firm), India has surpassed China to become the most attractive emerging market for investment in 2023.
The report emphasizes India's attractiveness to sovereign wealth funds due to its strong demographics, political stability, and proactive regulation.
Highlights of the Report:
India is ranked as the most attractive emerging market for investing in emerging market debt.
India offers attractive yields, a favorable currency outlook, and strong macroeconomic fundamentals for debt investors.
India is ranked among the top destinations for increasing exposure in both public and private markets.
India and South Korea are the most preferred markets for increasing exposure in public equities.
India and Brazil are the most favored markets for increasing exposure in private equity.
India, along with Mexico and Brazil, is benefiting from increased foreign direct investment, supporting currencies, and domestic assets while funding current account deficits.
The report acknowledged the challenges and risks of investing in emerging markets and advised sovereign investors to carefully assess and manage them.