The World Drug Report 2021: UNODC: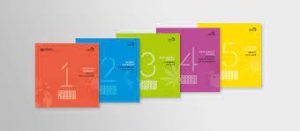 The United Nations Office on Drugs and Crime (UNODC), in its World Drug Report 2021, has highlighted that the lockdown restrictions during Covid-19 have accelerated drug trafficking using the Internet.
By drugs, the Report refers to substances controlled under international drug control conventions, and their non-medical use.
Data Analysis:
Between 2010-2019, the number of people using drugs increased by 22%, owing in part to an increase in the global population.
Around 275 million people used drugs worldwide last year, while over 36 million people suffered from drug use disorders.
Opioids continue to account for the largest burden of disease attributed to drug use.
A rise in the non-medical use of pharmaceutical drugs was also observed during the coronavirus pandemic.
Cannabis is More Potent but Fewer Young People See it as Harmful:
In the last 24 years, cannabis potency had increased as much as four times in some parts, even as the percentage of adolescents who perceived the drug as harmful fell by as much as 40%.
The major psychoactive constituent in cannabis, Δ9-THC, is responsible for the development of mental health disorders, in the long-term.
Reason: Aggressive marketing of cannabis products and promotion through social-media channels.
Rising Web-based Sales Could Transform Global Drug Use Patterns:
Access to drugs has also become simpler than ever with online sales, and major drug markets on the dark web are now worth some $315 million annually.
In Asia, China and India are mainly linked to shipment of drugs sold on the 19 major darknet markets analysed over 2011-2020.
Cannabis dominates drug transactions on Dark web and on clear web involves sale of Narcotic Drugs and Psychotropic Substances (NDPS) and substances used in the manufacture of synthetic drugs.