Project Seabird: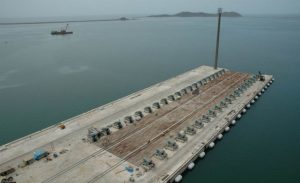 Raksha Mantri Shri Rajnath Singh visited the Karwar Naval Base in Karnataka on June 24, 2021 to review the progress of ongoing infrastructure development under 'Project Seabird'.
RM says it will be Asia's largest Naval Base and further strengthen the operational readiness of the Armed Forces.
INS Kadamba is an Indian Navy base located near Karwar in Karnataka.
The first phase of construction of the base, code-named Project Seabird, was completed in 2005 and the base was commissioned on 31 May 2005.
Development of Phase II commenced in 2011.
INS Kadamba is currently the third largest Indian naval base, and is expected to become the largest naval base in the eastern hemisphere after completion of expansion Phase IIB.