UCO (Used Cooking Oil) Based Biodiesel: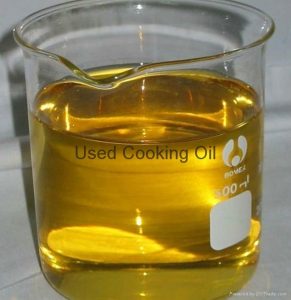 Union Minister of Petroleum & Natural Gas flagged off the first supply of UCO (Used Cooking Oil) based Biodiesel blended Diesel under the EOI Scheme from Indian Oil's Tikrikalan Terminal, Delhi.
To create an eco-system for the collection and conversion of UCO into Biodiesel, the Minister of Petroleum and Natural Gas had initiated Expressions of Interest for "Procurement of Bio-diesel produced from Used Cooking Oil" on the occasion of World Biofuel Day on 10th August 2019.
Under this initiative, OMCs offer periodically incremental price guarantees for five years and extend off-take guarantees for ten years to prospective entrepreneurs.
Under this initiative, IndianOil has received 51KL of UCO-Biodiesel at its Tikrikalan terminal in Delhi as of 31.3.2021.
It is a landmark in India's pursuance of Biofuels which will have a positive impact on the environment.
Biodiesel is an alternative fuel, similar to conventional or 'fossil' diesel.
It can be produced from vegetable oils, animal fats, tallow, and waste cooking oil.
A significant advantage of Biodiesel is its carbon-neutrality, i.e. the oilseed absorbs the same amount of CO2 as is released when the fuel is combusted in a vehicle.
Also, Biodiesel is rapidly biodegradable and completely non-toxic.