UNCITRAL South Asia Conference: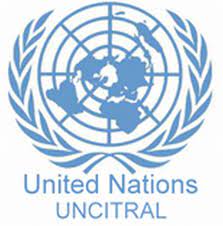 India hosted the inaugural United Nations Commission on International Trade Law (UNCITRAL) South Asia Conference recently.
The conference aimed to strengthen India's engagement with UNCITRAL and encourage interaction between UNCITRAL, the judiciary, bureaucracy, academia, and the legal fraternity.
It was organized jointly by the Ministry of External Affairs, UNCITRAL, and the organization's national coordination committee for India.
The conference covered various topics, including the digital economy, MSMEs and access to credit, insolvency, investor-state dispute settlement reform, international commercial arbitration, and mediation.
The event also highlighted India's potential as a hub for international arbitration.
UNCITRAL:
It stands for the United Nations Commission on International Trade Law.
It is the principal legal entity within the United Nations system dedicated to international trade law.
UNCITRAL is a legal body with universal membership that specializes in commercial law reform worldwide.
It has been working for over 50 years to modernize and harmonize rules on international business.
UNCITRAL's primary goal is to facilitate international trade by creating legal frameworks and instruments that promote fairness, transparency, and efficiency in cross-border commercial transactions.