Uniform Civil Code : Gujarat Government Proposal To Constitute a Committee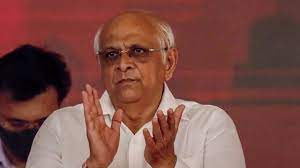 The Gujarat government recently moved a proposal to constitute a committee to evaluate all aspects of implementing the Uniform Civil Code (UCC).
A Uniform Civil Code is one that would provide for one law for the entire country, applicable to all religious communities in their personal matters such as marriage, divorce, inheritance, adoption etc.
Article 44 of the Constitution lays down that the state shall endeavour to secure a Uniform Civil Code for the citizens throughout the territory of India.
Article 44 is one of the Directive Principles of State Policy.
These, as defined in Article 37, are not justiciable (not enforceable by any court) but the principles laid down therein are fundamental in governance.
While Article 44 uses the words "state shall endeavour", other Articles in the 'Directive Principles' chapter use words such as "in particular strive"; "shall in particular direct its policy"; "shall be obligation of the state" etc.
Uniform Civil Code (Goa):
Goa, a former Portuguese colony, was incorporated into the Union of India in 1961. In 1987, Goa was made a separate state.
The Uniform Civil Code (UCC) was introduced in Goa in the year 1870 by the erstwhile Portuguese rulers.
It was retained even after the territory was merged with India in the year 1961.