VAIBHAV Fellowship Scheme: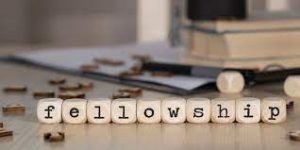 On the occasion of "National Science Day", Union Minister of State (Independent Charge) Science & Technology launched the VAIBHAV Fellowship scheme for the Indian Diaspora abroad.
The fellowship offers Non-Resident Indian (NRI) researchers an opportunity to work for a minimum of one month to a maximum of two months a year with a research institution or an academic institution in India.
Duration: Three years with the government offering the researchers an amount of up to Rs 37 lakh for the entire period.
Aim: Improving the research ecosystem of India's Higher Educational Institutions by facilitating academic and research collaborations between Indian Institutions and the best institutions in the world.
This is done through the mobility of faculty/researchers from overseas institutions to India.
Eligibility:

Researchers from institutions featuring in the top 500 QS World University Rankings will be eligible for the fellowship.
The applicant should be a Non-Resident Indian (NRI), Person of Indian Origin (PIO) or Overseas Citizen of India (OCI) and she or he must have obtained Ph.D/M.D/M.S degree from a recognized University.