What Are Animal Disease-Free Zones?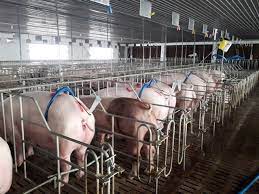 In order to boost exports of value-added meat products, the Government of India has called on stakeholders to work towards the creation of region-specific animal disease-free zones in the country.
Animal Disease-free zone means a clearly defined part of a territory containing an animal subpopulation with a distinct health status with respect to a specific disease for which required surveillance, control and biosecurity measures have been applied for the purpose of international trade.
Animals are the life support system for our rural economy, they provide sustenance in difficult times and are a great source of nutrition, particularly proteins for the rural folk.
Animal Husbandry comes under the mixed farming practices.
Mixed Farming is an agricultural system in which a farmer conducts different agricultural practices together, such as cultivating cash crops and rearing livestock.
The aim is to increase income through different sources and to complement land and labour demands across the year.
India is the largest exporter of frozen and bovine meat while achieving significant growth in the export of organic honey and fish produce.
According to the World Organisation for Animal Health (OIE), zoning is a risk management strategy for achieving the progressive control and eradication of animal diseases, and for providing guarantees for international trade.