Kapu Community Reservation: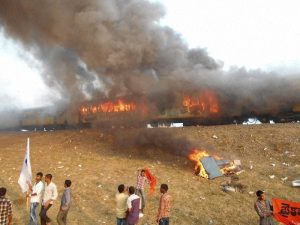 The Andhra Pradesh government has announced 10% reservation for the Kapu community and other Economically Weaker Sections (EWS) for appointments in the initial posts and services in the State government.
This reservation is extended in accordance with the Constitution (103rd Amendment) Act, 2019.
The Kapus are primarily an agrarian community based in the Andhra-Telangana region.
It is believed that they migrated from the Gangetic plains, probably from Kampilya (near Ayodhya) thousands of years ago.
They entered what is present-day Telangana and, after clearing the forests along the banks of the Godavari, settled down to farming.
The Kapu community is demanding inclusion in the 'Backward Castes' category "like they were before independence".
The first major protest for the inclusion of the Kapus in the 'Backward Castes' was held in 1993.
A government order was then issued for their inclusion in 'Backward Castes'. However, it was not honoured.
Guidelines for EWS Reservation:
Persons who are not covered under the existing scheme of reservations for SCs, STs and Socially and Educationally Backward Classes and whose gross annual family income is below Rs 8 lakh are to be identified as EWS for the benefit of reservation.
The income includes income from all sources i.e. salary, agriculture, business, profession etc. for the financial year prior to the year of application.
The term family for this purpose will include the person who seeks benefit of reservation, his or her parents and siblings below the age of 18 years as also his or her spouse and children below the age of 18 years.