Common Services Centres (CSC):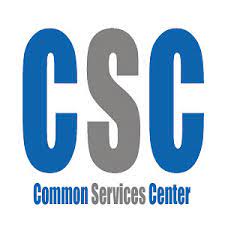 The Common Services Centres (CSC) has received approvals to manage and operate Passport Seva Kendra kiosks in rural areas.
CSC is an initiative of the Ministry of Electronics & IT (MeitY).
The CSC is a strategic cornerstone of the National e-Governance Plan (NeGP), approved by the Government in May 2006, as part of its commitment in the National Common Minimum Programme to introduce e-governance on a massive scale.
The objective of CSCs is to provide high quality and cost-effective video, voice and data content and services, in the areas of e-governance, education, health, telemedicine, entertainment as well as other private services.
The Scheme creates a conducive environment for the private sector and NGOs to play an active role in implementation of the CSC Scheme, thereby becoming a partner of the government in development of rural India.
The PPP (Public Private Partnership) model of the CSC scheme envisages a 3-tier structure consisting of the:

CSC operator (called Village Level Entrepreneur or VLE);
Service Centre Agency (SCA), that will be responsible for a division of 500-1000 CSCs; and
State Designated Agency (SDA) identified by the State Government responsible for managing the implementation in the entire State.
CSC and Digital India:
Digital India is a flagship programme of India with a vision to transform India into a digitally empowered society and knowledge economy.
CSCs enable the three vision areas of the Digital India programme:

Digital infrastructure as Utility to Every Citizen.
Governance and services on demand.
Digital empowerment of citizens.
CSC 2.0:
It was launched in 2015, expanding the programme's outreach to all gram panchayats in the country.
At least one CSC is envisaged in each of the 2.5 lakh Gram Panchayats.
CSC 2.0 is a service delivery oriented entrepreneurship model with a large bouquet of services made available for the citizens through optimum utilization of infrastructure already created in the form of State Wide Area Network (SWAN), State Service Delivery Gateway (SSDG), e-District, State Data Centre (SDC), and (National Optical Fiber Network (NOFN)/BharatNet.