What Is e-BCAS Project?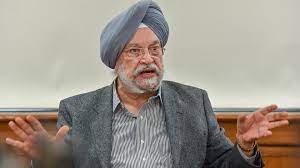 The Parliamentary Consultative Committee attached to the Civil Aviation Ministry discussed 'e-BCAS project'.
Bureau of Civil Aviation Security, BCAS establishes, develops, implements maintains, and reviews the National Aviation Security Programme.
It also safeguards civil aviation operations against acts of unlawful interference and threat, taking into account the safety, regularity, and efficiency of flights.
It has now undertaken e-BCAS, an initiative under e-Governance for automation of internal processes. This will be an online platform for facilitation of stakeholders.
It will leverage strength of existing processes and organizational structure, with the objective to make entire activities transparent, user-friendly, and efficient.
It will digitize the office processes, facilitate fast approvals, and ensure ease of doing business, by technological integration across various divisions and processes.
Under e-Sahaj module, issuance of security clearance will be provided.
Under the e-training module, 16 training courses are being run for aviation security training and certifications. The Module involves online testing and effective supervision of the quality of training being imparted.