What Is Stock Split?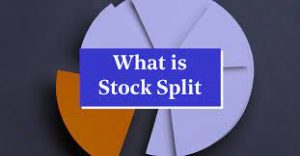 Sigachi Industries (SIGACHI) recently initiated its long-anticipated 10:1 stock split.
Stock Split happens when a company increases the number of its shares to boost the stock's liquidity.
It is a corporate action in which a company issues additional shares to shareholders, increasing the total by the specified ratio based on the shares they held previously.
Although the number of shares outstanding increases, there is no change to the company's total market capitalization as the price of each share will split as well.
The most common split ratios are 2-for-1 or 3-for-1 (sometimes denoted as 2:1 or 3:1). This means that for every share held before the split, each stockholder will have two or three shares, respectively, after the split.
The number of shares increases, but the price per share goes down in proportion.
Stock split is done to infuse liquidity and to make shares affordable for various investors who could not buy the shares of that company before due to high prices.