What Is Social Stock Exchange?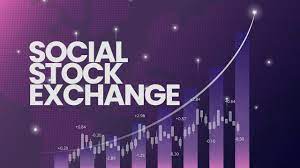 The National Stock Exchange of India received the final approval from the markets regulator Securities and Exchange Board of India (SEBI) to set up a Social Stock Exchange (SSE).
Finance Minister Nirmala Sitharaman, presenting the Union Budget back in 2019, had proposed to initiate steps for creating a stock exchange
The SSE would function as a separate segment within the existing stock exchange and help social enterprises raise funds from the public through its mechanism.
It would serve as a medium for enterprises to seek finance for their social initiatives , acquire visibility and provide increased transparency about fund mobilisation and utilisation.
Retail investors can only invest in securities offered by for-profit social enterprises (SEs) under the Main Board.
In all other cases, only institutional investors and non-institutional investors can invest in securities issued by SEs.