Wholesale Price Index (WPI) For The Month Of February 2021: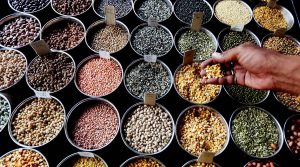 The Office of the Economic Adviser, Department for Promotion of Industry and Internal Trade has released the Wholesale Price Index (WPI) for the month of February 2021.
Wholesale Price-Inflation:
It increased for the second consecutive month to 4.17%.
This is the highest since November 2018, when wholesale inflation was at 4.47%.
The WPI inflation was 2.03% in January 2021 and 2.26% in February 2020.
Reason:
An increase in inflation in food articles, fuel & power has led to this surge.
Food Inflation: The food articles in February saw 1.36% inflation which in January stood at (-) 2.80%.
Retail inflation: Based on the Consumer Price Index (CPI), it was at 5.03% in February.
Wholesale Price Index
It measures the changes in the prices of goods sold and traded in bulk by wholesale businesses to other businesses.
Published by the Office of Economic Adviser, Ministry of Commerce and Industry.
It is the most widely used inflation indicator in India.
The major criticism for this index is that the general public does not buy products at wholesale prices.
The base year of All-India WPI has been revised from 2004-05 to 2011-12 in 2017.