Queen Elizabeth II: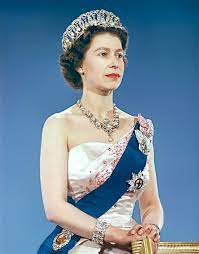 Queen Elizabeth II, Britain's longest-reigning monarch died after 70 years on the throne at the age of 96.
After the passing of Queen Elizabeth II, the reign was passed on to her eldest son Charles, the former Prince of Wales.
He will henceforth be addressed as King Charles III and will be conferred with all the powers the late Queen held as Head of State in the British Constitutional Monarchy.
Queen Elizabeth II:
Elizabeth Alexandra Mary, officially Elizabeth II was born on 21st April, 1926, London, England.
Elizabeth was the elder daughter of Prince Albert, duke of York, and his wife, Lady Elizabeth Bowes-Lyon.
In 1947 Princess Elizabeth married Prince Philip at London's Westminster Abbey.
Their first child, Prince Charles, was born in 1948. A daughter, Anne, arrived in 1950, followed by Andrew in 1960 and Edward in 1964.
She was crowned at Westminster Abbey on June 2, 1953, in front of 8,500 assembled guests.
Queen Elizabeth II is the world's longest-serving monarch, whose reign of almost seven decades is the oldest and longest-reigning monarch in British history.
Constitutional monarchy
It is a system of government in which a monarch shares power with a constitutionally organized government.
The monarch may be the de facto head of state or a purely ceremonial leader.
The constitution allocates the rest of the government's power to the legislature and judiciary.