World Coffee Conference : Fifth Edition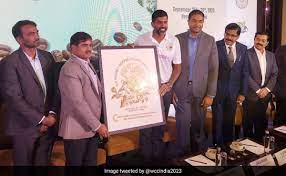 Bengaluru is all set to host the fifth edition of the World Coffee Conference (WCC 2023) between September 25 and 28.
It is the first time India is hosting the conference.
The earlier editions of WCC were held in London (2001), Brazil (2005), Guatemala (2010), and Ethiopia (2016).
The event, is to be jointly organised by the Coffee Board, the Ministry of Commerce and Industry and International Coffee Organisation.
Mascot of the conference: Coffee Swami
Theme: Sustainability through Circular Economy and Regenerative Agriculture.
International Coffee Organisation is a body set up in 1963 under the auspices of the United Nations to boost the economic importance of coffee globally.
It is the only inter-governmental organisation for coffee and represents 93% of world coffee production and 63% of world consumption.
India is a member of this organisation.