World Environment Day 2021: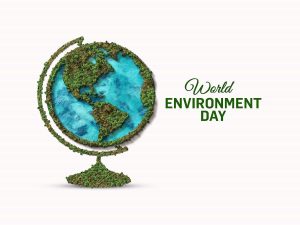 The World Environment Day is observed on the 5th of June annually to encourage awareness and environmental protection.
World Environment Day:
The United Nations Assembly established World Environment Day in 1972, which was the first day of the Stockholm Conference on the human environment.
The theme for 2021: 'Ecosystem Restoration'.
It will kick off the UN Decade on Ecosystem Restoration (2021-2030) – a global mission to revive billions of hectares, from forests to farmlands, from the top of mountains to the depth of the sea.
The theme for this year's in India is 'promotion of biofuels for a better environment'.
Host Nation: Pakistan will be the global host for 2021.
Initiatives Taken by India:

E-100 pilot project has been launched in Pune for the production and distribution of ethanol across the country.
The government is releasing the E-20 notification that will allow oil companies to sell 20% ethanol blended petrol from 1st April, 2023, and BIS specifications for ethanol blends E12 and E15.