Special Marriage Act 1954: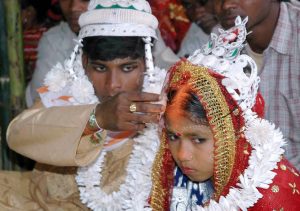 The law that governs inter-faith marriages in the country, the Special Marriage Act (SMA), 1954, is being challenged in the Supreme Court.
In 2021, petitions were filed to strike down several of its provisions.
The Special Marriage Act (SMA), 1954
It is the legislation made to validate and register interreligious and inter-caste marriages in India.
It allows two individuals to solemnise their marriage through a civil contract.
No religious formalities are needed to be carried out under the Act.
This Act includes Hindus, Muslims, Christians, Sikhs, Jains, and Buddhists marriages.
This Act applies not only to Indian citizens who belong to different castes and religions but also to Indian nationals who live abroad.
Current Petition:
Section 5 of the SMA requires a person marrying under this law to give a notice of intended marriage.
Section 6(2) says it should be affixed at a conspicuous place at the office of the marriage officer.
Section 7(1) allows any person to object to the marriage within 30 days of the publication of the notice, failing which a marriage can be solemnised under Section 7(2).
Due to these provisions breaching personal liberties, several inter-faith couples approached the Court, challenging Sections 6 and 7 of the Act.