Daily Current Affairs for Government Exams:
Today Current Affairs: 16th July 2020 for UPSC IAS exams, State PSC exams, SSC CGL, State SSC, RRB, Railways, Banking Exam & IBPS, etc
Contents:
A study on world population trends:
Report on Active Pharmaceutical Ingredients: TIFAC:
India Energy Modelling Forum :
The USA Ends Hong Kong's Special Status:
Other important current affairs
1.A study on world population trends: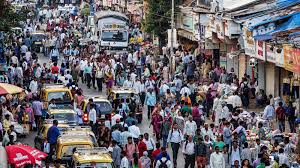 A study was conducted by researchers at University of Washington's Institute for Health Metrics and Evaluation (IHME).
It analyzed population trends in 195 countries.
It used data from the Global Burden of Disease Study 2017 to model future population in various scenarios as a function of fertility, migration, and mortality rates.
Key findings:
World population will peak in 2064, at 9.73 billion.
This is 36 years earlier than the 11 billion peak projected for 2100 by last year's UN report World Population Prospects.
For 2100, the report projects a decline to 8.79 billion from the 2064 peak.
Global total fertility rate (TFR) is predicted to steadily decline from 2.37 in 2017 to 1.66 in 2100.
It is projected to fall below 2.1 in 183 countries.
In 23 countries including Japan, Thailand, Italy and Spain, it is projected to shrink by more than 50%.
For a generation to exactly replace itself, the replacement-level total fertility rate (TFR) is taken to be 2.1.
India related findings:
It projects a peak population of 1.6 billion in 2048, up from 1.38 billion in 2017.
By 2100, the population is projected to decline by 32% to 1.09 billion.
India's TFR is already below 2.1 in 2019. It will reach 1.29 in 2100.
The number of working-age adults (20–64 years) in India is projected to fall from around 748 million in 2017 to around 578 million in 2100. However, this will be the largest working-age population in the world by 2100.
In the mid-2020s, India is expected to surpass China's workforce population (950 million in 2017, and 357 million in 2100).
From 2017 to 2100, India is projected to rise up the list of countries with the largest GDP, from 7th to 3rd.
India is projected to have the second-largest net immigration in 2100, with an estimated half a million more people immigrating to India in 2100 than emigrating out.
Among the 10 countries with the largest populations in 2017 or 2100, India is projected to have one of the lowest life expectancies (79.3 years in 2100, up from 69.1 in 2017).
2.Report on Active Pharmaceutical Ingredients: TIFAC: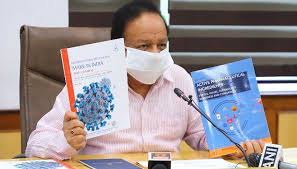 Recently, the Technology Information Forecasting and Assessment Council (TIFAC) has brought a report titled 'Active Pharmaceutical Ingredients- Status, Issues, Technology Readiness, and Challenges'.
TIFAC is an autonomous organization under the Department of Science & Technology, Government of India.
Recommendations from the Report:
Indigenous production of Active Pharmaceutical Ingredients (APIs) needs to be scaled up to a level where the production is economically viable.
Need for Mission mode Chemical Engineering with defined targets for uninterrupted synthesis of API molecules.
To create mega drug manufacturing clusters with common infrastructure in India.
Developing a Technology platform for biocatalysis for cost optimization and investing in the fermentation sector of large capacity.
Biocatalysis refers to the use of natural substances from biological sources (such as enzymes) to speed up (catalyze) chemical reactions.
Attention to technologies like hazardous reactions, cryogenic reactions, and membrane technology.
Cryogenic reactions are chemical reactions performed at very low temperatures (below −150 °C).
Membrane technology covers all engineering approaches for the transport of substances between two fractions with the help of permeable membranes.
Focus on antiviral drugs, which require nucleic acid building blocks – Thymine, Cytosine, Adenine and Guanine – none of which are manufactured in India because of lack of manufacturing plants.
Government encouragement for Indian companies working in chemical segments such as steroids, amino acids, carbohydrates, nucleosides, etc., to collaborate for technology development or quick technology transfer.
Need for closer academia-industry interaction for technology development and commercialization.
India's Pharmaceutical Industry:
It is third-largest in the world, in terms of volume, behind China and Italy, and fourteenth largest in terms of value.
It has a strong network of around 3,000 drug companies and about 10,500 manufacturing units with a domestic turnover of Rs 1.4 lakh crore in 2019, with exports across the world.
Recently, India has approved two schemes, namely the Scheme on Promotion of Bulk Drug Parks and Production Linked Incentive (PLI) and Scheme to promote domestic manufacturing of critical Key Starting Materials/Drug Intermediates and Active Pharmaceutical Ingredients in the country.
Active Pharmaceutical Ingredients (APIs), also called bulk drugs, are significant ingredients in the manufacture of drugs. The Hubei province of China is the hub of the API manufacturing industry.
3. India Energy Modelling Forum :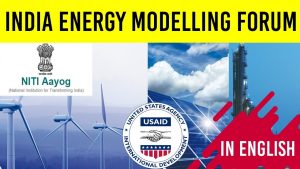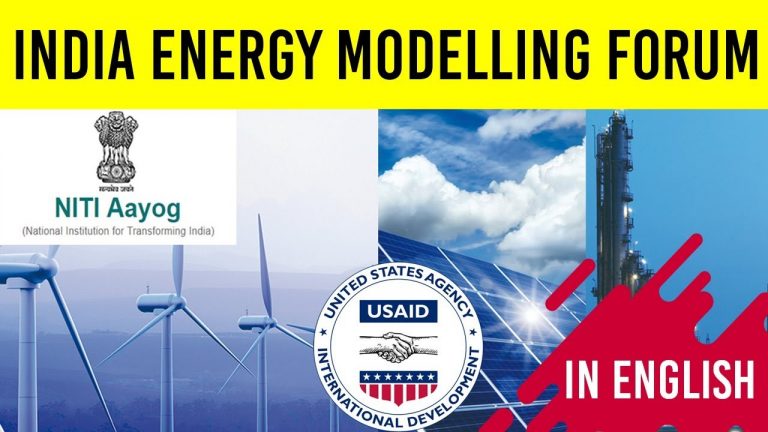 An India Energy Modelling Forum was launched on July 2, 2020.
Sustainable Growth Pillar is an important pillar of India–US Strategic Energy Partnership co-chaired by NITI Aayog and USAID. The SG pillar entails energy data management, energy modeling, and collaboration on low carbon technologies as three key activities.
In the joint working group meeting of the Sustainable Growth Pillar on July 2, 2020, an India Energy Modelling Forum (IEMF) was launched.
NITI Aayog will initially coordinate the activities of the forum and finalizing its governing structure. The forum would include knowledge partners, data agencies, and concerned government ministries.
Energy Modelling Forum (EMF):
The Energy Modelling Forum (EMF) in the USA was established in 1976 at Stanford University to connect leading modelling experts and decision-makers from government, industry, universities, and other research organizations.
The forum provides an unbiased platform to discuss the contemporary issues revolving around energy and the environment.
4. The USA Ends Hong Kong's Special Status: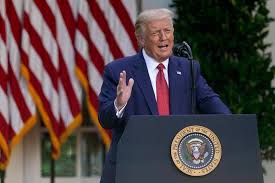 Recently, the President of the USA has issued an order to end Hong Kong's special status and signed the Hong Kong Autonomy Act, a legislation that would sanction banks doing business with Chinese officials.
Reasons Behind the Move:
China's imposition of national security law in Hong Kong.
USA's blame on China for mishandling the Covid-19 pandemic and not informing the world about its severity.
China's military buildup in the South China Sea and its treatment of Uighur Muslims.
Ending the Special Status:
Hong Kong will now be treated the same as mainland China without any special privileges, special economic treatment, or exports of sensitive technologies.
Under the USA's Hong Kong Policy Act of 1992, the USA treats Hong Kong, a semi-autonomous part of China with its own legal and economic system, differently than the Chinese mainland in trade, commerce, and other areas.
The legislation would penalize banks doing business with Chinese officials involved in the national security law which China has imposed on Hong Kong.
Under the legislation, banks are granted a kind of year-long grace period to stop doing business with entities and individuals (primary offenders) undermining Hong Kong's autonomy.
After that period, a variety of penalties will be imposed like seizing their assets, barring top executives from entering the USA, and restricting the ability to engage in USA dollar-denominated transactions.
Other important current affairs:
1. The woolly whitefly.:
Two types of ladybird beetles are among the three indigenous bugs found to be the biological weapons against a Caribbean-origin enemy of Indian fruit farmers — the woolly whitefly.
Among the newest of 118 exotic pests troubling farmers in India, particularly fruit growers, is the woolly whitefly first described from Jamaica in 1896 and noticed in Florida, U.S. in 1909.
This whitefly (Aleurothrixus floccosus) is invasive and polyphagous, meaning a creature that feeds on various kinds of food.
ICAR's National Bureau of Agricultural Insect Resources in Bengaluru had in 2019 reported the spread of the pest from the Caribbean island through transportation of infested seedlings.
2. Minister for Shipping has reviewed the development activities of the Vallarpadam Terminal of Cochin Port. It is envisaged as the first trans-shipment port of India, managed by DP World.
Trans-shipment Hub is the terminal at the port which handles containers, stores them temporarily, and transfers them to other ships for the onward destination.
The Kochi International Container Trans-shipment Terminal (ICTT), locally known as the Vallarpadam Terminal is located strategically on the Indian coastline. It successfully fulfils all the criteria which are needed to develop it as a trans-shipment hub.
Vallarpadam Terminal of Cochin Port is proposed to be developed as the most preferred gateway for South India and the leading transhipment hub of South Asia.
3. The Drug Controller General of India (DCGI) has approved the first fully indigenously developed conjugate vaccine for pneumonia- Pneumococcal Polysaccharide Conjugate Vaccine.
It has been developed by the Serum Institute of India Pvt. Ltd,
This vaccine is used for active immunization against invasive disease and pneumonia caused by "streptococcus pneumonia" in infants.
Infectious agents may include bacteria, viruses and fungi.
Streptococcus pneumoniae is the most common cause of bacterial pneumonia in children, and Haemophilus influenzae type b (Hib) is the second most common cause of bacterial pneumonia.
Respiratory syncytial virus is the most common viral cause of pneumonia.
Air sacsin an infected individual's lungs (alveoli) become inflamed due to deposits of fluid and pus, making it painful and difficult for them to breathe.
4. The Asian Development Bank (ADB) has appointed Election Commissioner Ashok Lavasa as its vice-president (V-P) for private sector operations and public-private partnerships.
ADB: is a regional development bank
established on 19 December 1966.
headquartered — Manila, Philippines.
official United Nations Observer.
Membership: The bank admits the members of the United Nations Economic and Social Commission for Asia and the Pacific (UNESCAP, formerly the Economic Commission for Asia and the Far East or ECAFE) and non-regional developed countries.
Currently, it has 68 members.
Voting rights:: It is modeled closely on the World Bank and has a similar weighted voting system where votes are distributed in proportion with members' capital subscriptions.
5.Azad Pattan hydel power project:
Location: The 700MW power project is on the Jhelum river in Sudhoti district of Pakistan Occupied Kashmir (PoK).
Pakistan and China have signed an agreement on this under the China Pakistan Economic Corridor (CPEC).
Other projects in the region:

1,100 MW Kohala project- on Jhelum near Muzaffarabad.
Karot Hydropower station– on the Jhelum is on the boundaries of Kotli district in PoK and Rawalpindi district in Pakistan's Punjab province.
Two hydel projects are planned in Gilgit Baltistan – Phandar Hydro Power, and Gilgit KIU.
6.Mont Blanc mountain range:
A melting glacier at Europe's Mont Blanc mountain range recently disentombed Indian newspapers buried there for 54 years –- some of them carrying headlines such as "India's First Woman Prime Minister", referring to Indira Gandhi's election win in 1966.
The newspapers are among the remains of Air India Flight 101, a Boeing 707 plane that on January 24, 1966, crashed into Mont Blanc.
Among the 177 dead was Homi Bhabha, the founding leader of India's nuclear program.
Mont Blanc is the second-highest mountain in Europe after Mount Elbrus.
It is the highest mountain in the Alps and Western Europe.
The mountain stands in a range called the Graian Alps, between the regions of Aosta Valley, Italy, and Savoie and Haute-Savoie, France.
Its epithet the "Roof of Europe".
It is also known as White Mountain in French.
The border between Italy and France passes through the summit of Mont Blanc, making it both French and Italian.
7. Pardeep Singh, who is a 2018 Commonwealth Games silver medallist, has been handed a provisional four-year suspension after his blood sample tested positive for human Growth Hormone (hGH).
Human Growth Hormone (hGH) is produced in the body and secreted by the pituitary gland near the base of the brain. HGH helps in bone, organ and cartilage growth and also helps in repairing damaged muscles.
When the gland releases the growth hormone, it results in the secretion of a protein called IGF-1 from the liver. The IGF-1 protein is what ultimately stimulates the growth of bones, muscle, and other tissues.
hGH is banned both in-competition as well as out-of-competition by the World Anti- Doping Agency (WADA) as hGH is known to increase muscle mass, strength as well as tissue-repairing effects.
8. Union Human Resource Development (HRD) Minister launched COROSURE, the world's most affordable COVID-19 test Kit.
The diagnostic kit developed by IIT Delhi, which will be now available for use by the authorised testing labs with this launch, will significantly bring down the cost of COVID-19 RT-PCR testing.
The base price of the RT-PCR assay is Rs 399. Even after adding the RNA isolation and laboratory charges, the cost per test will be considerably cheaper compared to currently available kits in the market.
9. On United Nations' 75th Anniversary, PM Modi will virtually address the valedictory of the high-level segment of United Nations Economic and Social Council (ECOSOC) on July 17.
The UN Charter established ECOSOC in 1945 as one of the six main organs of the United Nations.
The Council consists of 54 Members States, which are elected yearly by the General Assembly for overlapping three-year terms.
It is the central platform for fostering debate and innovative thinking, forging consensus on ways forward, and coordinating efforts to achieve internationally agreed goals. It is also responsible for the follow-up to major UN conferences and summits.
ECOSOC's annual High-Level Segment includes:

High-Level Political Forum provides political leadership, guidance, and recommendations for sustainable development, and reviews progress in implementing sustainable development commitments.
Development Cooperation Forum reviews trends and progress in development cooperation.
Over 1600 non-governmental organizations have been granted consultative status to the Council to participate in the work of the United Nations.
10. A government committee headed by Infosys co-founder Kris Gopalakrishnan has suggested that non-personal data generated in the country be allowed to be harnessed by various domestic companies and entities.
Non-personal data is any set of data that does not contain personally identifiable information. This in essence means that no individual or living person can be identified by looking at such data.
Unlike personal data, which contains explicit information about a person's name, age, gender, sexual orientation, biometrics, and other genetic details, non-personal data is more likely to be in an anonymized form.
For example, while order details collected by a food delivery service will have the name, age, gender, and other contact information of an individual, it will become non-personal data if the identifiers such as name and contact information are taken out.