Daily Current Affairs for Government Exams:
Today Current Affairs: 18th February 2020 for UPSC IAS exams, State PSC exams, SSC CGL, State SSC, RRB, Railways, Banking Exam & IBPS, etc
Contents:
Women Eligible for Permanent Commission.
State of India's Birds 2020 (SoIB):
Battle of Gallipoli.
Delimitation of Assembly constituencies in J&K.
Sutra Pic
Station WiFi Programme.
Punjab Kinnow.
Eronet.
Adjusted Gross Revenue.
3rd Global Conference on Road Safety
Other important current affairs.
1. Women Eligible for Permanent Commission: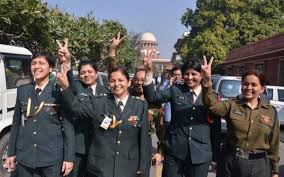 The Supreme Court has ruled that the Short Service Commission (SSC) women officers are eligible for the permanent commission and command posts in the Army irrespective of their years of service.
The verdict came on a nearly 10-year-old appeal filed by the government against the 2010 decision of the Delhi High Court to grant SSC women officers a permanent commission.
The court ordered the government to implement its judgment in three months.
Background:
Under the Short Service Commission (SSC) scheme, women were commissioned into the Army for a period of 10 years, extendable up to 14 years.
Women were, however, restricted to roles in specified streams such as Army Education Corps, Corps of Signals, Intelligence Corps, and Corps of Engineers. These specified streams excluded combat arms such as infantry and armored corps.
While male SSC officers could opt for permanent commission at the end of 10 years of service, this option was not available to women officers.
Women officers were, thus, kept out of any command appointment, and could not qualify for a government pension, which starts only after 20 years of service as an officer.
However, in the February 2019 policy statement, the Government endorsed the permanent commission for SSC women officers in 10 streams of the 'Combat Support Arms' and 'Services' sections. But it was said that the women officers would not be offered any command appointments, and would serve only in staff posts.
Highlights of the Judgement
All Serving Women Officers will be eligible for the Permanent Commission (PC)
The court dismissed the government's stand that only women officers with less than 14 years of service ought to be considered for permanent commission, and those with over 20 years of service should be pensioned immediately.
The court has done away with all discrimination on the basis of years of service for grant of PC in 10 streams of combat support arms and services, bringing them on a par with male officers.
Eligible for Command Posts
The court held that women officers will also be eligible for command posts in non-combat areas since "an absolute bar on women seeking criteria or command appointments would not go with the guarantee of equality under Article 14".
The court held that since command appointments were not automatic for men officers, so would it be for women. It was left to the Army to take a call on a case to case basis.
SC's stand on Combat Role: The exclusion of women from combat operations was not examined by the court as it was not contested in the appeal.
2. State of India's Birds 2020 (SoIB):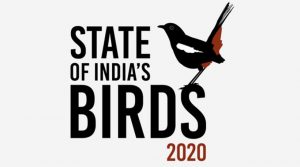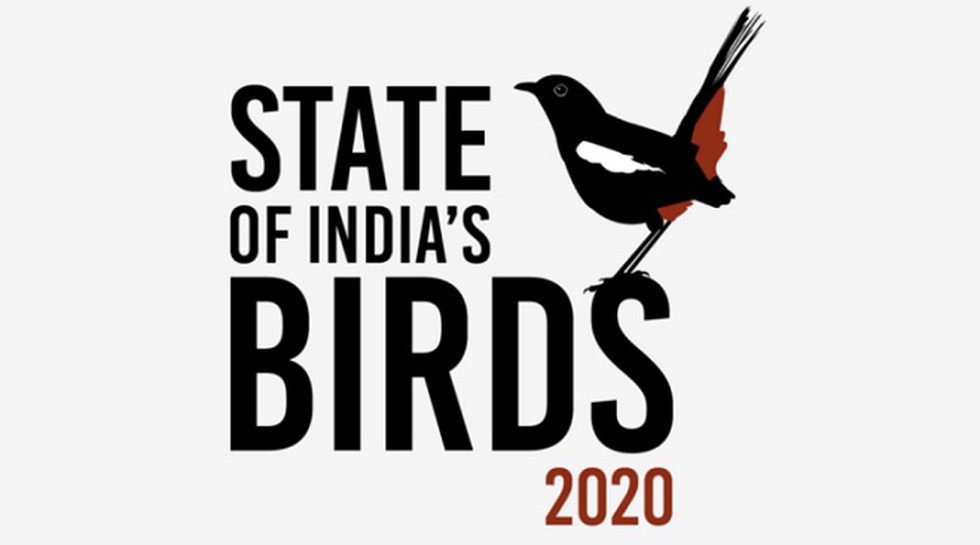 The State of India's Birds 2020 (SoIB), a new scientific report was jointly released by 10 organizations. It was produced using a base of 867 species and analyzed with the help of data uploaded by birdwatchers to the online platform, eBird.
Over a fifth of India's bird diversity, ranging from the Short-toed Snake Eagle to the Sirkeer Malkoha, has suffered strong long-term declines over a 25-year period.
More recent annual trends point to a drastic 80% loss among several common birds.
For every bird species that were found to be increasing in numbers over the long term, 11 have suffered losses, some catastrophically.
Of 101 species categorized as being of High Conservation Concern endemics such as the Rufous-fronted Prinia, Nilgiri Thrush, Nilgiri Pipit and Indian vulture were confirmed as suffering a current decline.
Among widely known species, the common sparrow, long seen as declining in urban spaces, has a stable population overall, although they have become rare in cities and urban areas.
Raptors overall are in decline, with 'open country' species such as the Pallid and Montagu Harriers, White-bellied Sea Eagle and Red-necked Falcon suffering the most.
Migratory shorebirds, along with gulls and terns, seem to have declined the most among waterbirds.
3. Battle of Gallipoli: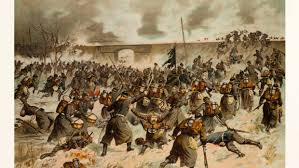 Turkey President Recep Tayyip Erdogan has compared Kashmir to Canakkale — the World War I battle that built several national identities.
The Battle of Çanakkale, also known as the Gallipoli campaign or the Dardanelles campaign, is considered to be one of the bloodiest of World War I.
This battle took place on the Gallipoli peninsula (Gelibolu in modern Turkey), from 17 February 1915 to 9 January 1916.
The Entente powers, Britain, France, and Russia, sought to weaken the Ottoman Empire, one of the Central Powers, by taking control of the Dardanelles straits that provided a supply route to Russia.
The Allies' attack on Ottoman forts at the entrance of the Dardanelles failed and was followed by an amphibious landing on the Gallipoli peninsula in April 1915 to capture the Ottoman capital of Constantinople (Istanbul).
In the end, the land campaign was abandoned and the invasion force withdrew. It was a costly defeat for the Allies and the campaign was considered a great Ottoman victory.
The battle resulted in a demotion for Winston Churchill, then Britain's First Lord of the Admiralty, and the emergence on the Turkish side of the young military hero, Mustafa Kemal Ataturk. The event is today one of the central pillars of the modern Turkish identity.
4. Delimitation of Assembly constituencies in J&K.:
About six months after the State of Jammu and Kashmir was split into the Union Territories of J&K and Ladakh, the government has moved to start the delimitation of Assembly constituencies in J&K.
Bifurcation of J&K into two UTs has led to the redrawing of Assembly constituency boundaries.
While the UT of Ladakh will not have its own legislature, J&K will. This would be similar to Puducherry or Delhi.
Such delimitation was also necessitated in 2014 when Andhra Pradesh and Telangana were bifurcated.
What is Delimitation?
Delimitation literally means the process of fixing limits or boundaries of territorial constituencies in a state that has a legislative body.
The new state assembly shall have 114 seats (currently 107), out of which only 90 will be open for elections, and the remaining 24 will be shadow seats reserved for the areas of the erstwhile state that have been occupied by Pakistan (PoJK).
For the delimitation exercise, the population figures of the 2011 census shall be taken as the basis.
Delimitation is undertaken by a highly powerful commission.
They are formally known as Delimitation Commission or Boundary Commission.
5. Sutra Pic: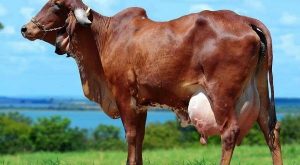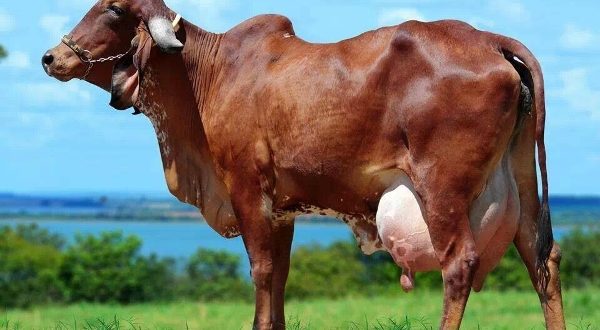 The Government of India has unveiled a program to research on 'indigenous' cows
The initiative is called SUTRA PIC or Scientific Utilisation Through Research Augmentation-Prime Products from Indigenous Cows.
Scientific research will be carried out milk products derived from Indian indigenous cows.
It has five themes:

The uniqueness of Indigenous Cows,
Prime-products from Indigenous Cows for Medicine & Health,
Prime-products from Indigenous Cows for Agricultural Applications,
Prime-products from Indigenous Cows for Food & Nutrition and
Prime-products from indigenous cows-based utility items
6. Station WiFi Programme: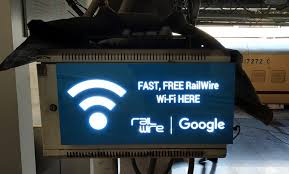 Five years after it started the 'Station' programme to bring free public Wi-Fi to 400 busiest railway stations in India, Google has decided to gradually wind down the service globally. However, users in India will be able to continue using the existing facilities at the over 400 stations via RailTel, Google's partner in India for the program.
Google believes that better data plans and improving mobile connectivity have made it "simpler and cheaper" for users to get online.
India, specifically now has among the cheapest mobile data per GB in the world, with mobile data prices having reduced by 95% in the last 5 years, as per TRAI in 2019. Today, Indian users consume close to 10 GB of data, each month, on average.
Besides the Indian government's continuous impetus for internet penetration through the Digital India programme, private sector initiatives such as Vodafone's SuperWi-fi coupled with the entry of Reliance Jio 4G services have drastically brought down the cost of internet subscription. This has been instrumental to the growth of internet users in India.
Above all, the challenge of varying technical requirements and infrastructure among partners across countries has also made it difficult for the Station to scale and be sustainable.
The program was kick-started in India in 2015 as a partnership between Google, Indian Railways and RailTel to bring fast, free public WiFi to over 400 of the busiest railway stations by mid-2020.
7. Punjab Kinnow: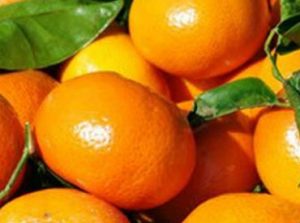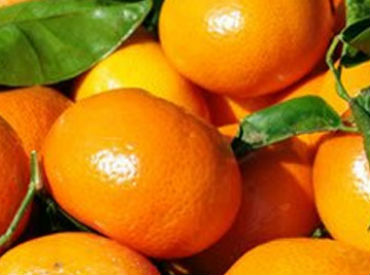 The Punjab Agri Export Corporation recently launched the 'Punjab Kinnow' brand at the kinnow festival in Abohar.
This brand of kinnow, which is considered the 'king fruit' of Punjab, is also said to be "pesticide-free".
This has been done along the lines of the region-specific branding of several other fruits like the 'Nagpur orange' (which even has a GI tag) and 'Australian kiwi'.
Punjab is the largest producer of kinnow in the country, such branding will attract more consumers.
The plant starts flowering in February-end, grows till July-August, turning from green to yellowish in September-October till the pre-harvesting stage in November. Kinnow crop harvesting starts in the first week of December in Punjab and continues till mid-March.
8. ERONET: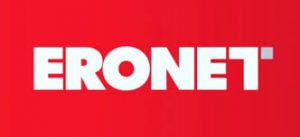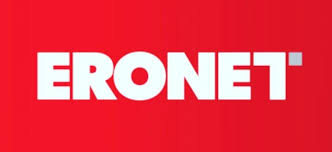 The Election Commission of India has been awarded 'Silver' for Excellence in Government Process re-engineering for digital transformation for the year 2019-20.
The award was given in recognition of ERONET.
ERONET is a common database for all States and UTs with data of 91 crore electors.
It provides bedrock of electoral roll in providing various web services to Conduct of Elections applications of Election Commission of India.
It automates the process of electoral roll management starting from elector registration, field verification of electors, decision support system for Electoral registration officers and for providing extensive integrated value-added services.
9. Adjusted Gross Revenue:
There was a tussle between the Telecommunication industries and the GoI over the license fee settlement.
The Union Budget waived the penalty for those who paid their interest charges over the disputed tax liabilities before March 2020.
The case over the license fee settlement was pronounced in favor of the GoI recently. Following this, several companies like Airtel, Vodafone, TATA have recently paid their dues
Adjusted Gross Revenue is mainly collected from two main charges namely usage and licensing fee. Apart from these fees, it also includes other revenues like profits, revenue from assets, etc.
The spectrum usage charges are pegged between 3% and 5%. The licensing fee is 8%.
However, since 2005, the Telecom companies have been registering cases in the apex court for a proper definition of AGR. In 2015, the SC ruled that AGR included dividends, capital receipts, miscellaneous income, profit from the sale of fixed assets, etc.
10. 3rd Global Conference on Road Safety: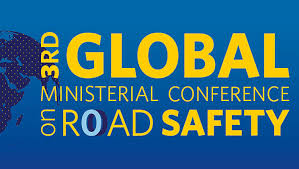 On February 17, 2020, the Minister of Road Transport and Highways Nitin Gadkari represented India at the 3rd global Conference on Road Safety.
The Conference aimed at achieving Global Goals 2030. It was held in Stockholm, Sweden.
The conference was held in collaboration with the WHO and the World Bank.
The conference aims at renewing the commitment of the world community towards road safety.
The participated leaders will prepare ways to achieve UN Decade of Action of reducing road crashes by 2030.
Other important current affairs:
1. The Kambala jockey who was compared to world record holder Usain Bolt after a video went viral showing him 'finishing 100 metres in 9.55 seconds', has refused to participate in athletics trials.
Kambala is a traditional buffalo race in paddy fields filled with slush and mud which generally takes place in coastal Karnataka (Udupi and Dakshina Kannada) from November to March.
Traditionally, it is sponsored by local Tuluva landlords and households in the coastal districts.
Tuluva people are an ethnic group native to Southern India. They are native speakers of the Tulu language.
During the race, the racers try to bring the buffaloes under control by holding their reins tight and whipping them.
In its traditional form, Kambala was non-competitive and buffalo pairs raced one after another in paddy fields.
It was also observed as a thanksgiving to gods for protecting the animals from diseases.
2. 2020 LAUREUS WORLD SPORTS AWARDS
The Laureus Award is shared for the first time in its 20-year history; Sporting Moment Award goes to Tendulkar for the 2011 World Cup triumph.
Formula One driver Lewis Hamilton and footballer Lionel Messi were declared joint winners of the prestigious Laureus World Sportsman of the Year Award.
The Laureus Sporting Moment Award (2000-2020) public fan vote was won by Sachin Tendulkar, who was part of the victorious 2011 ICC World Cup-winning team, was carried on the shoulders by his teammates.
The 2019 Rugby World Cup winner South Africa won its second Laureus World Team of the Year Award.
American gymnast Simone Biles won her third Laureus Sportswoman of the Year Award.
3. Jamshedpur City is celebrating the completion of 100 years.
Jamshedpur is one of the first industrial planned cities of India and the most populous urban agglomeration in Jharkhand.
The city, originally a village called Sakchi, was renamed as Jamshedpur by then Viceroy of India Lord Chelmsford (1916-21) in 1919 in the honor of Jamsedji Nusserwanji Tata, founder of the Tata group.
It is located in Chota Nagpur plateau, surrounded by the Dalma Hills and at the confluence of Kharkai and Subarnarekha Rivers.
Jamshedji Tata had established the Tata Iron and Steel Company (TISCO) in Jamshedpur in 1907. TISCO (now Tata Steel Ltd) is the oldest iron and steel enterprise in India.
4. Recently, the Ministry of Minority Affairs has informed that India has made the Haj 2020 process completely digital.
India has become the first country in the world which has made the entire Haj 2020 process 100% digital.
The online facilities include application procedure, E-Visa, Haj mobile app, "E-MASIHA" health facility and "E-luggage pre-tagging" providing all information in India itself regarding accommodation/transportation in Makkah-Madinah, Saudi Arabia.
E-MASIHA (E-Medical Assistance System for Indian Pilgrims Abroad) is an online system to create and maintain the complete health database of Indian pilgrims.
It also provides doctors' prescriptions, medical treatment as well as medicine disbursals, and has been developed to deal with any emergency in Makkah-Madinah.
5. Recently, the United Arab Emirates (UAE) has issued an operating licence for the Arab world's first nuclear power plant, paving the way for it to start production in 2020.
The Barakah nuclear power plant in Abu Dhabi is being built by Korea Electric Power Corporation (KEPCO), was originally due to open in 2017.
Barakah will have four reactors with a total capacity of 5,600 megawatts. It will be almost a fifth of the country's current installed generating capacity.
The plant is located on a sparsely populated strip of desert on the Persian Gulf coast.
6. India and Russia have signed 14 MoUs during the DefExpo 2020.
It included land, air, naval and other hi-tech civilian products. With the agreements signed the Defence trade between the countries is to cross 16 billion USD.
7. On February 18, 2020, the Ministry of Textiles organized "Kala Kumbh". It is an exhibition to promote GI (Geographical Indication) crafts and heritage of India.
These exhibitions are sponsored by the Export Promotion Council for Handicrafts.
The exhibition has been planned in several cities such as Bengaluru, Mumbai, Chennai, and Kolkata.
The exhibition is being held exclusively for GI tag handicrafts.
The GI tag is used on handicrafts that correspond to a specific geographical location.
As of August 2019, around 178 handicrafts have been provided with GI tag all over India.
8. The researchers at India's Atomic Energy Commission have found Lithium Reserves of 14,100 tonnes in Mandya. Mandya is 100 km away from Bengaluru, Karnataka. Being a very rare metal Lithium is mainly used in manufacturing batteries for electric vehicles.
The reserves found is very little as compared to the world's leading producers of Lithium. Of the major producers Chile produces 8.6 million tonnes, Australia produces 2.8 million tonnes and 1.7 million tonnes in Argentina.
Currently, India imports 1.2 billion USD worth of lithium batteries (2019). This has increased significantly. In 2017, India imported 384 million USD worth lithium batteries.
9. The fourth National Conference of Pradhan Mantri Fasal Bima Yojana was held in Udaipur, Rajasthan.
The Conference was organized by the Ministry of Agriculture and Farmers Welfare.
The Conference was attended by more than 140 members. It included members from NABARD (National Bank of Agriculture and Rural Development), RBI (Reserve Bank of India), insurance companies, etc. Currently, the scheme has three active participants namely the state government, banking sector, and the insurance sector.
According to the experts at the conference, for the scheme to achieve success, the active participation of all the three stakeholders is essential.
10. Election Commission gets the Silver award for Excellence in Government Process
The Election Commission of India has been awarded 'Silver' for Excellence in Government Process re-engineering for digital transformation for the year 2019-20.
The award seeks to recognize the projects that involved analysis and re-design of the workflow.
The award was presented during the 23rd National Conference on e-Governance by Department of Administrative Reforms and Public Grievances.
11. United by Emotion" to be 2020 Tokyo Olympics Motto
The Tokyo Organising Committee of the Olympic Games revealed the official motto, "United by Emotion" for the 2020 Olympics.
The Motto emphasizes the power of sport to bring together people from diverse backgrounds to connect and celebrate in a way that reaches beyond their differences.
The Tokyo 2020 Olympics will take place from July 24 to August 9
12. Moody's cuts India's 2020 GDP growth forecast to 5.4%
Moody's Investors Service has slashed its 2020 growth projection for India from 6.6% earlier to 5.4%.
The agency expects a shallower recovery in Asia's third-largest economy, considering that global growth will likely take a hit following the virus outbreak in China.
Also, Mody has revised its growth forecasts to 5.8% for 2021, down from previous projections of 6.7%.
Moody's also estimates that G20 economies will grow at a rate of 2.4 % in 2020.