Daily Current Affairs for Government Exams:
Today Current Affairs:1st May 2020 for UPSC IAS exams, State PSC exams, SSC CGL, State SSC, RRB, Railways, Banking Exam & IBPS, etc
Contents:
Global Energy Review:2020
Common Service Centres
International Labour Day
Open Budget Survey
GI tags to new products
AYUSH Entrepreneurship Programme:
PAHAL scheme
Other important current affairs
1. Global Energy Review:2020 :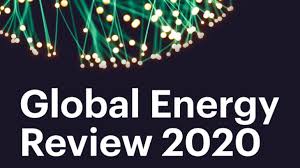 The International Energy Agency (IEA) has released a report namely, Global Energy Review:2020 which also includes the impact of the Covid-19 crisis on global energy demand and CO2 emissions.
The imposition of lockdown in several countries has largely restricted transportation such as road and air travel. In turn, the drastic reduction in global energy demands has been observed.
Global Energy Demands
The countries in full lockdown are experiencing an average decline of 25% in energy demand per week, while in those with a partial lockdown, the fall in energy demand is about 18% per week.
Global energy demand declined by 3.8% in the first quarter of 2020 compared to the first quarter of 2019.
Further, it is expected that the impact of Covid‑19 on energy demand in 2020 would be more than seven times larger than the impact of the 2008 financial crisis on global energy demand.
Considering the above scenario the global demand of various energy sources can be analysed as given below:
Coal Demand:
It has been declined by 8% compared with the first quarter of 2019.
The reasons for such decline include, China – a coal-based economy – was the country hardest hit by Covid‑19 in the first quarter and cheap gas and continued growth in renewables elsewhere challenged coal.
Oil Demand:
It has declined by 5% in the first quarter, majorly due to curtailment in mobility and aviation, which account for nearly 60% of global oil demand.
The report also estimates that the global demand for oil could further drop by 9% on average in 2020, which will return oil consumption to 2012 levels.
Gas Demand:
The impact of the pandemic on gas demand has been moderate, at around 2%, as gas-based economies were not strongly affected in the first quarter of 2020.
Renewables Energy Resources Demand:
It is the only source that has registered a growth in demand, driven by larger installed capacity.
Further, the demand for renewables is expected to rise by 1% by 2020 because of low operating costs and preferential access for many power systems.
Electricity Demand:
It has been declined by 20% during periods of full lockdown in several countries.
However, residential demand is outweighed by reductions in commercial and industrial operations.
2.Common Service Centres: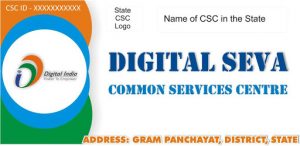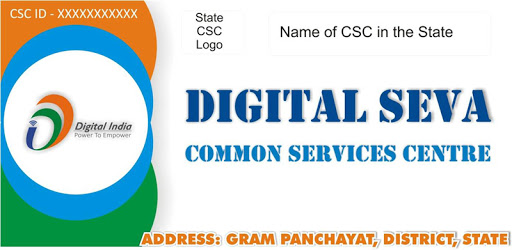 In its bid to ensure a free flow of essential goods amid lockdown in rural areas, the government has decided to work with nearly 2,000 Common Service Centres. Over 3.8 Lakh CSCs across the country reach over 60 Cr people.
Customers can now go online and order supplies through an app that has been provided to village-level entrepreneurs (VLEs) or those given the charge of retail and other CSC activities.
The VLEs then make arrangements to transport the goods within a few hours. VLEs have also been allowed to take offline order.
Common Services Centers (CSCs) are a strategic cornerstone of the Digital India programme.
They are the access points for delivery of various electronic services to villages in India, thereby contributing to a digitally and financially inclusive society.
They are a multiple-services-single-point model for providing facilities for multiple transactions at a single geographical location.
They are the access points for delivery of essential public utility services, social welfare schemes, healthcare, financial, education and agriculture services, apart from a host of B2C services to citizens in rural and remote areas of the country.
3.International Labour Day :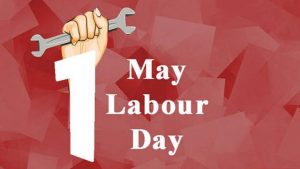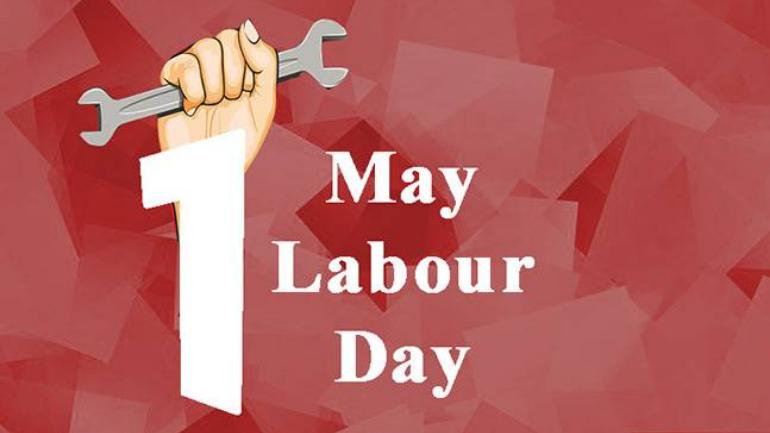 International Labour Day is being celebrated across the world on May 1
International Labour Day/International Workers Day is often referred to as May Day.
The day is celebrated to honour the contribution of working men and women and to pay tribute to workers sacrifices in achieving economic and social rights all over the world.
It is observed on May Day (1st May), an ancient European spring festival.
The date was chosen by a pan-national organization of socialist and communist political parties to commemorate the Haymarket affair, which occurred in Chicago on 4 May 1886.
Indian scenario: In India, the first Labour Day or May Day was celebrated in 1923 in Chennai
During industrialization at the beginning of the 19th Century, the industrialists used to exploit the labour class and made them work up to 15 hours a day.
The workers at Haymarket affair, in Chicago, rose against this exploitation and demanded paid leaves, proper wages and breaks for the workforce.
The day marks the victory of the workers' movement for eight hours of work.
4.Open Budget Survey: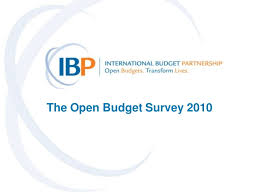 The report of Open budget survey, conducted by the International Budget Partnership (IBP), has been released.
The Open Budget Survey is part of the International Budget Partnership's Open Budget Initiative, a global research and advocacy program to promote public access to budget information and the adoption of accountable budget systems.
The open budget survey has been covering 117 countries.
It rates the level of transparency in budget across nations on a scale of 0-100.
The rating of the countries by the survey is based on various normative and internationally comparable indicators.
The survey evaluates each country on the basis of the availability of eight key budget documents of the Central or Federal government.
The survey assesses whether these documents are made public and whether they provide comprehensive information or not.
India is placed at 53rd position among 117 nations in terms of budget accountability and transparency.
IBP has provided a transparency score of 49 out of 100 to India's Union budget process. The provided score to India is higher than the global average score of 45.
As per the survey, India has performed well in timely publishing and providing relevant information in the audit reports and in year reports. It has scored well and higher than in many other countries.
Other developing countries, with an exception to China, have scored much higher transparency scores in comparison to India.
5.GI tags to new products: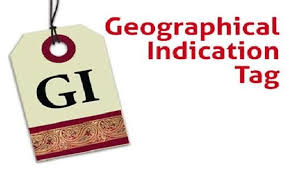 Recently, Chak-Hao, the black rice of Manipur and the Gorakhpur (Uttar Pradesh) terracotta have bagged the Geographical Indication (GI) tag.
Chak-Hao: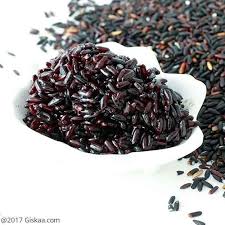 Chak-Hao is a scented glutinous (sticky) rice which has been in cultivation in Manipur over centuries and is characterised by its special aroma.
The rice is black in colour and takes the longest cooking time of 40-45 minutes due to the presence of a fibrous bran layer and higher crude fibre content.
It is normally eaten during community feasts and is served as Chak-Hao here.
Chak-Hao has also been used by traditional medical practitioners as part of traditional medicine.
Gorakhpur terracotta: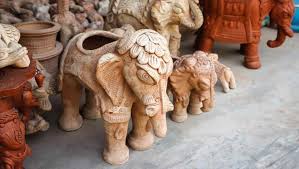 The terracotta work of Gorakhpur is a centuries-old traditional art form.
The entire work is done with bare hands.
The clay used in the terracotta products is 'Kabis' clay which is found in the ponds of Aurangabad, Bharwalia and Budhadih village areas.
Also, such clay is found only in the months of May and June, as for the rest of the year, the ponds are filled with water.
The potters do not use any colour, they only dip the clay structure in a mixture of soda and mango tree barks, and bake it.
The red colour of terracotta does not fade for years.
Major products of craftsmanship include the Hauda elephants, Mahawatdar horse, deer, camel, five-faced Ganesha, single-faced Ganesha, elephant table, chandeliers, hanging bells etc.
About Geographical Indication (GI):
It is an insignia on products having a unique geographical origin and evolution over centuries with regard to its special quality or reputed attributes.
It is a mark of authenticity and ensures that registered authorized users or at least those residing inside the geographic territory are allowed to use the popular product names.
GI tag in India is governed by Geographical Indications of Goods (Registration & Protection) Act, 1999.
It is issued by the Geographical Indications Registry (Chennai).
6.AYUSH Entrepreneurship Programme: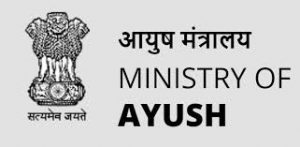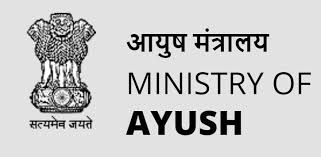 Recently, AYUSH Entrepreneurship Development programme was jointly organized by the Ministry of AYUSH and Ministry of Micro, Small and Medium Enterprises (MSME) for promoting the AYUSH sector in the country under different Schemes of the Ministry of MSME.
AYUSH stands for Ayurveda, Yoga, Unani, Sidha and Homeopathy.
Challenges faced by the AYUSH sector:

Quality standards of Medicines – Scientific validation of AYUSH has not progressed in spite of dedicated expenditure in the past.
Lack of human resources – Practitioners are moving away from traditional systems for better opportunities.
The existing infrastructure remains under-utilized.

There is a great demand for Indian Ayurveda, Yoga, Homeopathy, Siddha in other countries, existing entrepreneurs can take this opportunity & open their clinics/ outlets there & support export.
The raw materials of Ayurveda are usually found in Forest area, rural areas, tribal areas, aspiration districts & there is a need for Processing units, clusters there for Job creation, enterprise development, self-employment.
The two Ministries have drawn up an action plan for promoting AYUSH Sector. The plan includes roping AYUSH clusters in the schemes of the Ministry of MSME.
Major AYUSH clusters include Ahmedabad, Hubli, Thrissur, Solan, Indore, Jaipur, Kanpur, Kannur, Karnal, Kolkata and Nagpur.
7.PAHAL scheme(Partnerships for Affordable Healthcare Access and Longevity.):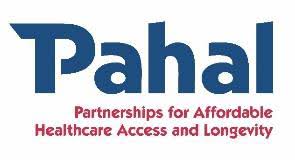 On May 1, 2020, the United States Agency for International Development (USAID) announced that it is to provide 3 million USD for India's PAHAL project. PAHAL is Partnerships for Affordable Healthcare Access and Longevity.
Till now, USAID has provided 5.9 million USD.
The funds that have been allocated recently are to be used to disseminate public health messages to the public, to provide care to the affected and to strengthen surveillance and case finding.
The USAID will also help the National Health Authority to establish a financial facility to mobilize resources from the private sector.
With this, more than 20,000 health facilities will be benefitted that are enrolled in Pradhan Mantri Jan Arogya Yojana.
PAHAL scheme :
It is a joint initiative of USAID and IPE.
The main objective of the scheme is to provide quality and affordable health care solutions to the urban poor.
The main aim of the project is to reach 10 million poor in India by 2020.
This will help reduce out of pocket expenditure of the underserved urban communities by 30%
USAID:
The United States Agency for International Development is responsible for administering foreign aid.
With the budget of more than 27 billion USD, USAID is one of the largest financial aids in the world.
USAID provides funds for poverty relief, disaster relief, technical cooperation and socio-economic development.
Other important current affairs:
1. National Council for Science & Technology Communication (NCSTC), Department of Science & Technology (DST) has launched a programme on health and risk communication 'Year of Awareness on Science & Health (YASH)' with focus on COVID-19.
The programme is aimed at minimizing risks at all levels with the help of public communication and outreach activities, promoting public understanding of safety measures like personal sanitation and hygiene, physical distancing, maintaining desired collective behaviour and so on.
Under the programme, strategies have been worked out to involve academic, research, media, and voluntary organizations to facilitate necessary actions and emergency preparedness of society to address the challenge.
The programme will encompass development of science, health, and risk communication software, publications, audio-visual, digital platforms, folk performances, communicators, especially in regional languages to cater to various cross-sections of the society.
2. Delhi police Commissioner launched Ayuraksha- 'Corona se Jung – Delhi Police ke sang', a joint initiative by Delhi Police and All India Institute of Ayurveda, Ministry of AYUSH.
The Ayurveda institute will maintain the health of front line COVID warriors like Delhi Police personnel through Ayurveda Immunity boosting measures.
It will be implemented in a phase-wise manner. The distribution will take place for nearly 80 thousand personnel of Delhi Police across 15 districts.
The recommended formulations like Chyawanaprasha (Amla as main content), Anu Taila and SanshamaniVati (prepared from Guduchi) have simple herbs which are time tested and scientifically proven for enhancing the immunity.
3. Union Minister of MSME launched Bank of Schemes, Ideas, Innovation and Research portal on MSMEs.
The Portal gives access to all Schemes of Union, State and UT Governments. It has the provision for uploading Ideas, Innovations & Researches in the sector.
The portal has unique features of not only crowdsourcing of ideas, but also evaluation and rating the ideas by crowdsourcing. It can also facilitate the inflow of venture capital, foreign collaboration etc.
Users who have an idea, innovation or Research with him/her can share it on this platform which will be reviewed by the concerned Officer and publish them for public view.
Registered users can rate these ideas (Crowdsourcing) and venture capitalist can connect with the user having an idea, innovation and research.
The portal has the facility to indicate the stage of Idea (Concept, Prototype or Commercialized) to make more user friendly. Papers and photo related to Idea and Video and Social Media links can also be uploaded.
4. According to the data released by the Ministry of Commerce and Industry, the eight-core sector industries contracted by 6.5% in March 2020.
The cumulative growth of eight core sector industries during 2019-20 was 0.6%.
In February 2020, the eight-core sector industries recorded a growth of 5.5%.
5. The year 2020 marks the 250th birth anniversary of Ludwig van Beethoven.
Ludwig van Beethoven (1770 – 1827), German composer and pianist, is a defining figure in the history of Western music, whose work marks the transition between the Classical and Romantic eras.
His personal life was marked by a heroic struggle against encroaching deafness, and some of his most important works were composed during the last 10 years of his life when he had lost his hearing entirely.
His best-known compositions include 9 symphonies, 5 concertos for piano, 32 piano sonatas, and 16 string quartets.
His Moonlight Sonata for the piano and dramatic four-note opening to his Fifth Symphony is among the best-known pieces of classical music ever written. His Ode to Joy, part of the Ninth Symphony, has been adopted by the European Union as the Anthem of Europe.
6. The scientists and students from the Wadia Institute of Himalayan Geology (WIHG) have explored the Zanskar catchment area.
The study was conducted to understand the landform evolution in transitional climatic zones, using morphostratigraphy, Optically Stimulated Luminescence (OSL) dating and provenance analysis of landforms like valley fill terraces and alluvial fans.
Valley Fill Terrace: The fill terrace is created either a stream or river starts to incise into the material that it deposited in the valley. Once this occurs benches composed completely of alluvium form on the sides of the valley. The uppermost benches are the fill terraces.
Alluvial Fans: Triangle-shaped deposit of gravel, sand and even smaller pieces of sediment, such as silt.
WHIG is an autonomous institute under the Department of Science & Technology, Government of India.
7.Hezbollah:
Germany has classified the organization Hezbollah as a terrorist organization in its soil.
The Hezbollah is a Shia Islamist political party that is based in Lebanon.
The organization was founded by the Iranian effort in the 1980s to aggregate Lebanese Shia groups.
In the on-going Iran-Israel conflicts, Hezbollah acts as a proxy for Iran.
8. The Defence Institute of Advanced Technology deemed university operating under Defence Research and Development Organization has designed microwave sterilizer called "ATULYA".
The Sterilizer is used to disintegrate the COVID-19 virus.
The sterilizer uses differential heating to disintegrate the virus in the range of 56 degree Celsius to 60 degree Celsius. The weight of the designed sterilizer is 3 kgs. The time of sterilization depends on the size of the object. The device is cost effective and can be run in fixed and portable installations as well.