Daily Current Affairs for Government Exams:
Today Current Affairs: 21st October 2020 for UPSC IAS exams, State PSC exams, SSC CGL, State SSC, RRB, Railways, Banking Exam & IBPS, etc
Contents:
Increase poll spend ceiling by 10%:
Wildlife Institute of India (WII) :
Antitrust Case Against Google:
New START (Strategic Arms Reduction Treaty):
Quad grouping:
.Observations on Cyber Crimes in India:
Other important current affairs
1.Increase poll spends ceiling by 10%::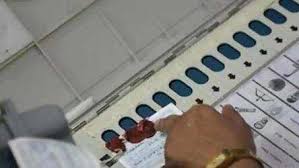 The Law Ministry has increased the ceiling on poll expenditure for Assembly and Lok Sabha elections by 10%.
An amendment to the Conduct of Elections Rules, 1961 in this regard has also been notified.
The last time the expenditure ceiling was enhanced was in 2014 just ahead of the Lok Sabha polls.
The move follows a recommendation by the Election Commission in view of curbs imposed during the coronavirus (COVID-19) pandemic.
This also comes as a relief for political parties and candidates as they deal with additional expenditure on public rallies and meetings in view of precautions that need to be taken in line with Covid-19 health protocols.
This included additional expenditure on sanitizers, masks, and regulation of crowds so as to adhere to social distancing norms.
The changes:
The limit for all states/UTs where the cap for Lok Sabha poll was Rs 70 lakh, has been raised to Rs 77 lakh; and for states/UTs with Rs 54 lakh as the existing limit, to Rs 59.4 lakh.
For assembly polls, candidates in states/UTs with Rs 28 lakh as the expenditure limit, can now spend up to Rs 30.8 lakh, and those with Rs 20 lakh as an existing limit, up to Rs 22 lakh.
Candidates must mandatorily file a true account of election expenses with the EC.
An incorrect account or expenditure beyond the ceiling can attract disqualification for up to three years under Section 10A of The Representation of the People Act, 1951.
Need for ceiling on expenditures: Limits on campaign expenditure are meant to provide a level-playing field for everyone contesting elections.
It ensures that a candidate can't win only because she is rich.
The 255th Report of the Law Commission on electoral reforms argued that unregulated or under-regulated election financing could lead to "lobbying and capture, where a sort of quid pro quo transpires between big donors and political parties/candidates".
The EC has asked the government to amend the R P Act and Rule 90 of The Conduct of Elections Rules, 1961, to introduce a ceiling on campaign expenditure by political parties in the Lok Sabha and Assembly polls.
It should be either 50% off or not more than the expenditure ceiling limit provided for the candidate multiplied by the number of candidates of the party contesting the election.
The limit will ensure a level playing field for all political parties and curb the menace of unaccounted money in elections.
It will also control the money power used by political parties and their allies.
2.Wildlife Institute of India (WII) :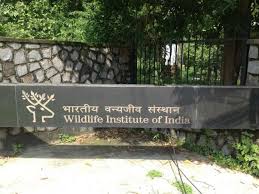 Finance Ministry is planning to divest the Wildlife Institute of India (WII) of its status as an autonomous body of the Ministry of Environment, Forests and Climate Change.
This has triggered anxiety among scientists at the organization.
The major responsibility of this Institute is to provide advice to MoEF based on scientific information on policy and management of the country's Wildlife Resources.
This role can only be performed and remains relevant as long as the institute remains a part of the MoEF.
Further, the government will cut funding to the institute by 25% every year, and it could become a 'Deemed University' engaged in teaching and research.
The move follows a review by its Expenditure Department of 194 autonomous bodies across 18 Ministries. Of them, 109 bodies must be merged into 26, and government must "disengage" from 23, one of which is the WII.
Autonomous Bodies are set up whenever it is felt that certain functions need to be discharged outside the governmental set up with some amount of independence and flexibility without day-to-day interference of the Governmental machinery.
These are set up by the Ministries/Departments concerned with the subject matter and are funded through grants-in-aid, either fully or partially, depending on the extent to which such institutes generate internal resources of their own.
Despite a laid out administrative structure in Autonomous Bodies (ABs), there are a number of governance issues that need review.
They are mostly registered as societies under the Societies Registration Act and in certain cases they have been set up as statutory institutions under the provisions contained in various Acts.
3.Antitrust Case Against Google: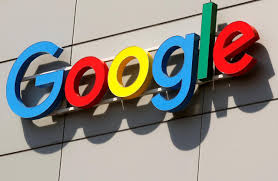 The US Justice Department has sued Google, accusing the company of illegally abusing its dominance in internet search in ways that harm competitors and consumers.
The lawsuit (or antitrust action against the company) comes after a report by the US House of Representatives panel that found Google and three other tech giants — Facebook Inc, Apple Inc, and Amazon.com Inc — all abused their power as gatekeepers in the digital economy to thwart competitive threats.
US Government's Stand:
Google is illegally protecting its dominant position in the market for search and search advertising with the deals it has struck with companies like Apple.
Google pays Apple billions of dollars a year to have its search engine set as the default option on iPhones and other devices.
Challenges contracts that Google has with smartphone makers that use Google's Android operating system, requiring them to install its search engine as the default.
All this stifles competition and innovation from smaller upstart rivals to Google and harms consumers by reducing the quality of search and limiting privacy protections and alternative search options.
Many countries have broad laws that protect consumers and regulate how companies operate their businesses.
The goal of these laws is to provide an equal playing field for similar businesses that operate in a specific industry while preventing them from gaining too much power over their competition.
These are called antitrust laws.
Investigated Google's behavior and acquisitions in the overall market for digital advertising, which includes search, web display, and video ads.
Online advertising was the source of virtually all of Alphabet's USD 34 billion in profit last year. Alphabet Inc. is Google's parent company.
Most of Google's services are offered for free in exchange for personal information that helps it sell its ads.
Goods that are free to consumers are not exempt from antitrust oversight.
In the landmark Microsoft case of the late 1990s, the software giant bundled its web browser for free into its dominant Windows operating system.
Microsoft lost because, using restrictive contracts, it bullied personal computer makers and others to try to prevent them from offering competing web browser software — a competition that could have undermined the Windows monopoly.
Google's Defense:
The deals that the Justice Department is citing are entirely legal. Such company-to-company deals violate antitrust law only if they can be shown to exclude competition.
Users can freely switch to other search engines, like Microsoft's Bing or Yahoo Search, anytime they want.
Google's search service is the runaway market leader because people prefer it.
Further, its services have helped hold down the prices of smartphones.
Report by the US House of Representatives panel:
Big Tech Companies like Google, Facebook, Amazon, and Apple act as a "gatekeeper", i.e. can control access to information.
Gatekeepers can also decide whether a message will be spread to a wider audience.
These companies not only wield tremendous power, but also abuse it by charging exorbitant fees, imposing oppressive contract terms, and extracting valuable data from the people and businesses that rely on them.
Companies ran the marketplace for their respective domains, while also competing in it, and to ensure they retain the number one position, the companies have restored to "self-preferencing, predatory pricing, or exclusionary conduct".
Self-preferencing involves actions by an undertaking which are designed to favor its own products or services over those of its competitors.
Predatory pricing is an act of setting prices low in an attempt to eliminate the competition.
Exclusionary conduct is conduct that creates or maintains monopoly power by disadvantaging and harming competitors.
Antitrust Laws
Antitrust laws are regulations that monitor the distribution of economic power in business, making sure that healthy competition is allowed to flourish and economies can grow.
Antitrust laws apply to nearly all industries and sectors, touching every level of business, including manufacturing, transportation, distribution, and marketing.
These prohibit a number of business practices that restrain trade. Examples of illegal practices are price-fixing conspiracies, corporate mergers that are likely to cut back the competitive fervor of certain markets, and predatory acts designed to gain or hold on to monopoly power.
In India, competition policy has been implemented via the Competition Act, 2002 which along with its amendment, establishes a Competition Commission of India to prevent anti-competitive practices, promote and sustain competition, protect the interests of the consumers and ensure freedom of trade in the markets in India.
4. New START (Strategic Arms Reduction Treaty):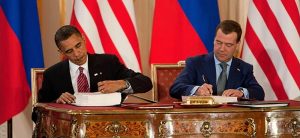 The Russian President has proposed extending by one year the New START (Strategic Arms Reduction Treaty) between the USA and Russia expiring in February 2021.
The New START Treaty: It is a treaty between the United States of America and the Russian Federation on Measures for the further reduction and limitation of strategic offensive arms.
It entered into force on 5th February 2011.
New START has replaced the 1991 START I treaty, which expired in December 2009, and superseded the 2002 Strategic Offensive Reductions Treaty (SORT), which terminated when New START entered into force.
It is a successor to the START framework of 1991 (at the end of the Cold War) that limited both sides to 1,600 strategic delivery vehicles and 6,000 warheads.
It continues the bipartisan process of verifiably reducing the USA and Russian strategic nuclear arsenals by limiting both sides to 700 strategic launchers and 1,550 operational warheads.
It will lapse in February 2021 unless extended for a five-year period.
Recent Proposal: Russia has extended the proposal along with concerns of lack of interest from the United States. In 2019, the United States has also suspended the Intermediate-Range Nuclear Force Treaty (INF Treaty) with Russia.
It was a nuclear arms-control accord reached by the United States and the Soviet Union in 1987 in which the two nations agreed to eliminate their stocks of intermediate-range and shorter-range (or "medium-range") land-based missiles (which could carry nuclear warheads).
The United States withdrew from the Treaty on 2nd August 2019.
USA's Stand: The USA wanted any replacement treaty should include China and to encompass all of Russia's nuclear weapons — not just the "strategic" weapons covered under New START but also Russia's sizable stockpile of smaller, "tactical" nuclear weapons that fall outside the treaty.
Russia rejected the demands, and China has refused to take part in negotiations.
The USA has agreed to negotiate the extension.
5.Quad grouping: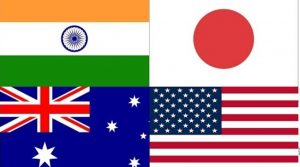 U.S. Deputy Secretary of State Stephen Biegun has said that eventually the Quad group of countries should become more formalized once the parameters of cooperation were understood.
Despite renewed efforts, the QUAD has faced criticism over its lack of formal structure. There have been calls for institutionalization, a formal agreement to transform the group into a formidable anti-China bloc.
A lot has changed over the years. Each member state has faced the heat of China's increased aggression.
China has grown in might and influence and is keen on picking up fights.
After attempting to influence Australia's domestic policies, it slapped punitive tariffs on the country.
It is engaged in what has become a routine border confrontation with India.
China has flared up territorial disputes with Japan with regards to the Senkaku Islands and is battling a fully-fledged trade war with the United States.
While India has been historically hesitant over explicitly defining its anti-China associations, the recent border confrontations at Ladakh give us enough cause to reassess the profits and pitfalls of such formalisation.
Quad grouping:
The quadrilateral security dialogue includes Japan, India, United States and Australia.
All four nations find a common ground of being the democratic nations and common interests of unhindered maritime trade and security.
The grouping traces its genesis to 2004 when the four countries came together to coordinate relief operations in the aftermath of the tsunami.
It then met for the first time in 2007 on the sidelines of the Association of southeast Asian Nations (ASEAN) summit.
The intention was to enhance maritime cooperation between the four nations.
Significance of the grouping:
Quad is an opportunity for like-minded countries to share notes and collaborate on projects of mutual interest.
Members share a vision of an open and free Indo-Pacific.
Each is involved in the development and economic projects as well as in promoting maritime domain awareness and maritime security.
It is one of the many avenues for interaction among India, Australia, Japan, and the US and should not be seen in an exclusive context.
6.Observations on Cyber Crimes in India: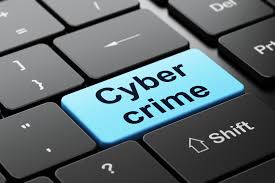 National Cyber Security Coordinator Lt Gen (Dr) Rajesh Pant recently made the following observations on Cyber Crimes in India:
Cybercrimes in India caused a Rs 1.25 trillion loss in 2019.
Cyber threats will continue to increase as the country starts developing smart cities and rolling out 5G networks, among other initiatives.
There are only a few Indian companies who are making some of the cybersecurity products and there is a big vacuum in the sector.
So, a dedicated industry forum for cybersecurity should be set up to develop trusted indigenous solutions to check cyber attacks.
Steps were taken by the Government to spread awareness about cybercrimes:
An online cybercrime reporting portal has been launched to enable complainants to report complaints pertaining to Child Pornography/Child Sexual Abuse Material, rape/gang rape imageries, or sexually explicit content.
A scheme for the establishment of the Indian Cyber Crime Coordination Centre (I4C) has been established to handle issues related to cybercrime in the country in a comprehensive and coordinated manner.
Establishment of National Critical Information Infrastructure Protection Centre (NCIIPC) for the protection of critical information infrastructure in the country.
All organizations providing digital services have been mandated to report cybersecurity incidents to CERT-In expeditiously.
Cyber Swachhta Kendra (Botnet Cleaning and Malware Analysis Centre) has been launched for providing detection of malicious programs and free tools to remove such programs.
Formulation of the Crisis Management Plan for countering cyber attacks and cyber-terrorism.
Other important current affairs:
1.From April to August 2020, a total Foreign Direct Investment (FDI) inflow of USD 35.73 billion was received. It is the highest ever for the first 5 months of a financial year.
FDI inflow has increased despite the Gross Domestic Product (GDP) growth contracted 23.9% in the first quarter (April-June 2020).
Recent Increase in FDI Inflows:

FDI (USD 35.73 billion) received in the first 5 months of 2020-21 is 13% higher as compared to the first five months of 2019-20 (USD 31.60 billion).
Total FDI inflow grew by 55%, i.e. from USD 231.37 billion in 2008-14 to USD 358.29 billion in 2014-20.
FDI equity inflow (one of the three components of FDI) received from April to August 2020 was USD 27.10 billion. It is also the highest ever for the first 5 months of a financial year and 16% more compared to the first five months of 2019-20 (USD 23.35 billion).
Measures taken by the Government on the fronts of FDI policy reforms, investment facilitation, and ease of doing business have resulted in increased FDI inflows into the country.
According to the World Investment Report 2020 by the UNCTAD, India was the 9th largest recipient of FDI in 2019.
2.Punjab became the first State in the country to formally reject the Central government's three Farm Acts bypassing three Bills to negate the Union laws.
It also rejected the proposed Electricity Amendment Bill and demanded their immediate annulment.
Punjab State Bills: The Punjab assembly introduced three farm Bills:

The Farmers Produce Trade and Commerce (Promotion and Facilitation) (Special Provisions and Punjab Amendment) Bill, 2020.
It seeks to ensure that sale or purchase of wheat or paddy in Punjab is not allowed below the Minimum Support Price (MSP).
It also seeks to provide for punishment for harassment of farmers or payment of less price to the farmers.

The Farmers (Empowerment and Protection) Agreement on Price Assurance and Farm Services (Special Provisions and Punjab Amendment Bill, 2020.

It provides for imprisonment of not less than three years and fines for sale-purchase of wheat or paddy under a farming agreement below the MSP.

The Essential Commodities (Special Provisions and Punjab Amendment) Bill, 2020.

It prevents hoarding and black-marketing of agricultural produce and seeks to ensure status quo ante with regard to implementation of the Central Act namely, 'The Essential Commodities (Amendment) Act, 2020'.
While the central law abolished any market fees or licenses for private players outside the APMCs, the Punjab bills have reintroduced it.
These fees will go towards a fund for the welfare of small and marginal farmers.

The Assembly also introduced the Code of Civil Procedure (Punjab Amendment) Bill, 2020.

It seeks to exempt agricultural land not exceeding 2.5 acres from Section 60 of The Code of Civil Procedure, 1908, which provides for attachment of various properties – moveable and immoveable in the execution of decree (judgement).
It also seeks to exempt the Properties of the farmers such as cattle, implements, cowsheds, etc from attachment.

These exemptions are provided, given the farmers' apprehension about attachment-decree of their land as a consequence of the enforcement of farming contracts.
3.China has objected to any official exchanges between India and Taiwan.
Chinese Concern: The statement from China came in response to reports that India and Taiwan were considering going forward with talks on a trade deal.
China believes the 'One-China principle' is a universal consensus of the international community, including India.
China also objected to the recent campaign (posters and social media) in India wishing Taiwan "Happy National Day" (October 10) and referring to it as a "country" or a "nation".
China is also opposing the inclusion of Australia in the upcoming Malabar naval exercise with India, Japan, and the United States.
4.The National Green Tribunal (NGT) has declared that the environmental clearance (EC) granted to the Kaleshwaram Lift Irrigation Project in Telangana was ex post facto (i.e. granted after completion of substantial work) and illegal.
Kaleshwaram Lift Irrigation Project

It is a multi-purpose irrigation project, on the Godavari River in Kaleshwaram, Bhupalpally, Telangana initiated in 2016.
The project starts at the confluence point of Pranahita River and Godavari River.
Originally called Dr. B R Ambedkar Pranahita Chevella Sujala Sravanthi Project in erstwhile Andhra Pradesh, it was redesigned, extended and renamed as Kaleshwaram project in Telangana in 2014.

Issues in the Project:

The petition filed in 2018 stated that while the Kaleshwaram Project was a lift irrigation system, the state government wrongly claimed, until the grant of environmental clearance (EC), that the project was not for lift irrigation, but only for drinking water supply.
Substantial work of the project had already been undertaken before granting of EC in December 2017. Thus, the EC was ex post facto, in violation of the Environmental Impact Assessment (EIA) Notification, 2006.
The Ministry of Environment, Forest and Climate Change (MoEFCC) had published the draft Environmental Impact Assessment (EIA) notification 2020, with the intention to replace the existing EIA Notification 2006 under the Environment (Protection) Act, 1986.
The draft notification has provisions for post facto project clearance, a reiteration of a March 2017 notification for projects operating without clearance.
The Project also underwent change by an increase in capacity and inclusion of Mission Bhagiratha to provide drinking water to Hyderabad and certain villages of Telangana.
However, the pre-feasibility report submitted in January 2017 and draft of the EIA report submitted in July 2017 did not mention the Mission Bhagiratha which involved interlinking of the two projects.
The feasibility of the changed project was never evaluated while granting EC.
5.A giant cat geoglyph was discovered on a hill at the famous Nazca Lines site in Peru.
The Nazca Lines: These are a group of geoglyphs known for the depictions of larger-than-life animals, plants, and imaginary beings.
Geoglyphs are the large designs made on the ground by creators using elements of the landscape such as stones, gravel, dirt, or lumber.
These are believed to be the greatest known archaeological enigma, owing to their size, continuity, nature, and quality.
The site is around 450 km away from the capital Lima.
Drawn more than 2 millennia ago on the surface of southern Peru's arid Pampa Colorada, the geoglyphs feature different subjects, but mainly plants and animals.
The figures include pelicans (the largest ones sized around 935 feet long), Andean Condors (443 feet), monkeys (360 feet), etc.
Variety of geometric shapes such as triangles, trapezoids, and spirals, and some have been associated with astronomical functions.
Discovery and Heritage Site: The Lines were first discovered in 1927 and were declared a World Heritage Site by UNESCO in 1994.