Daily Current Affairs for Government Exams:
Today Current Affairs: 23rd November 2020 for UPSC IAS exams, State PSC exams, SSC CGL, State SSC, RRB, Railways, Banking Exam & IBPS, etc
Contents:
The Rodchenkov Act :
National Digital Health Mission:
G20 Summit:
Internal Working Group (IWG):
4th Global Conference on Criminal Finances and Cryptocurrencies:
Inner Line Permit (ILP):
SITMEX-20:
People's Alliance for Gupkar Declaration (PAGD):
Jal Jeevan Mission :
The construction of several dams along the Brahmaputra river:
Other important current affairs:
1.The Rodchenkov Act :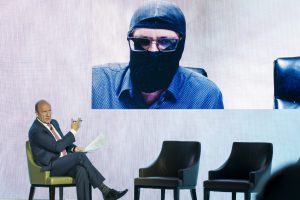 The Rodchenkov Act was passed by the Senate and will become a law once the US president signs it.
It allows the USA to initiate legal proceedings against those involved in running doping rings, including coaches, officials, managers, or suppliers even if they are not residents of the United States or if the act of doping took place outside the United States.
The main objective of the Rodchenkov Act is to bring to book facilitators who otherwise got away when athletes who tested positive for performance-enhancing substances were banned under the World Anti-Doping Agency (WADA) code.
The Act seeks to criminalize 'major international dope fraud conspiracies', which is mentioned in Section 4 of the Act.
The bill is named after Grigory Rodchenkov, a former director of Russia's anti-doping lab.
Rodchenkov had moved to the USA and turned whistle-blower after the 2014 Sochi Winter Games.
Rodchenkov's testimony and an independent report by Professor Richard McLaren, which concluded that at least 1,000 Russian athletes benefitted from doping, resulted in the nation being banned from the 2018 Winter Olympics in South Korea.
2.National Digital Health Mission: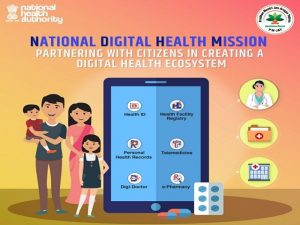 The Government is preparing for the nationwide launch of the National Digital Health Mission.
The mission of the new digital health program is to provide affordable medical health facilities to the citizens.
The scheme was rolled out through a pilot launch in the Union Territories of Chandigarh, Ladakh, Dadra and Nagar Haveli and Daman and Diu, Puducherry, Andaman and Nicobar Islands and Lakshadweep.
Features of the Mission:
It is a digital health ecosystem under which every Indian citizen will now have unique health IDs, digitized health records with identifiers for doctors and health facilities.
The scheme will come under the Ayushman Bharat Pradhan Mantri Jan Arogya Yojana.
It comprises six key building blocks — HealthID, DigiDoctor, Health Facility Registry, Personal Health Records, e-Pharmacy and Telemedicine.
The National Health Authority has been given the mandate to design, build, roll-out and implement the mission in the country.
The core building blocks of the mission is that the health ID, DigiDoctor and Health Facility Registry shall be owned, operated and maintained by the Government of India.
Private stakeholders will have an equal opportunity to integrate and create their own products for the market.
The core activities and verifications, however, remain with the government.
Under the Mission, every Indian will get a Health ID card that will store all medical details of the person including prescriptions, treatment, diagnostic reports and discharge summaries.
The citizens will be able to give their doctors and health providers one-time access to this data during visits to the hospital for consultation.
3.G20 Summit: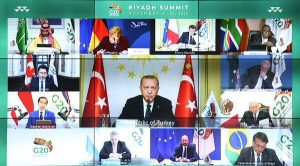 G20 (Group of Twenty) summit held virtually India called for a "New Global Index" for the post-Corona world .
New Global Index will be based on 4 pillars of

Talent,
Technology,
Transparency and
Trusteeship towards the planet.

This year's summit was hosted by Saudi Arabia.
Key Points
Talent: The focus must shift to multi-skilling and reskilling from capital and finance to create a vast human talent pool.
Indian initiatives such as the National Skill Development Mission (NSDM) which aims to create convergence across sectors and States in terms of skill training activities is already in direction of creating a vast human talent pool.
India's New Education policy and programmes such as Pradhan Mantri Innovative Learning Program (DHRUV) are well aligned with this element.
Technology: Ensuring that technology reaches all segments of the society and the value of new technologies should be measured by their benefit to humanity.
India suggested that as follow-up action and creation of a G20 virtual secretariat as a repository of documentation.
Digitial India and E-governance campaigns of India have increased people's access to technology and other government services.
Transparency:Reforms such as Right to Information and Ease of Doing Business promote transparency in governance in India.
Trusteeship: The world should deal with the environment and nature as trustees rather than owners which would inspire us towards a holistic and healthy lifestyle.
Climate change must be fought not in silos but in an integrated, comprehensive and holistic way.
A principle whose benchmark could be a per capita carbon footprint. A carbon footprint is the amount of greenhouse gases primarily carbon dioxide released into the atmosphere by a particular human activity.
Future meetings: Italy in 2021, Indonesia in 2022, India in 2023 and Brazil in 2024.
4. Internal Working Group (IWG):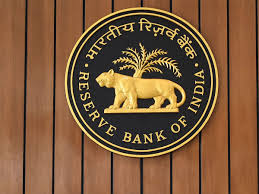 The Reserve Bank of India (RBI) had constituted an Internal Working Group (IWG) to review the extant ownership guidelines and corporate structure for private sector banks in India.
It was headed by Prasanna Kumar Mohanty, Director, Central Board of RBI.
The terms of reference of included:

Review of the eligibility criteria for individuals/ entities to apply for banking license.
Examination of preferred corporate structure for banks and harmonisation of norms.
Review of norms for long-term shareholding in banks by the promoters and other shareholders.
The group has recently submitted its recommendations.
Key Recommendations made:
Raise the cap on promoters' stake in private sector banks to 26% in the long run (15 years).
The holding is currently mandated at 15% of the paid-up voting equity share capital of the bank.
Large corporate or industrial houses should be allowed as promoters of banks only after necessary amendments to the Banking Regulation Act, 1949 (to prevent connected lending and exposures between the banks and other financial and non-financial group entities).
Improve the supervisory mechanism for large conglomerates, including consolidated supervision.
Also, well-run non-banking financial companies (NBFCs), with an asset size of ₹50,000 crore and above, including those owned by a corporate house, may be considered for conversion into banks subject to completion of 10 years of operations, meeting due diligence criteria and compliance with additional specified conditions.
As regards non-promoter shareholding, it has suggested a uniform cap of 15% of the paid-up voting equity share capital of the bank for all types of shareholders.
For Payments Banks intending to convert to a Small Finance Bank (SFB), their track record of three years should be considered sufficient.
Small Finance Banks and Payments Banks may be listed within '6 years from the date of reaching net worth equivalent to prevalent entry capital requirement prescribed for universal banks' or '10 years from the date of commencement of operations', whichever is earlier.
The minimum initial capital requirement for licensing new banks be enhanced from ₹500 crore to ₹1,000 crore for universal banks, and be raised to ₹300 crore from ₹200 crore for SFBs.
Non-operative financial holding company (NOFHC) should continue to be the preferred structure for all new licenses to be issued for universal banks. However, it should be mandatory only in cases where the individual promoters, promoting entities or converting entities have other group entities.
5.4th Global Conference on Criminal Finances and Cryptocurrencies: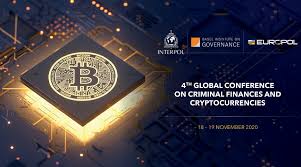 The Conference was organised by Interpol, Europol and the Basel Institute on Governance.
The annual Conference is an initiative of the Working Group on Cryptocurrencies and Money Laundering established in 2016 by the three organisations.
Aim: To strengthen knowledge, expertise and best practices for investigations into financial crimes and intelligence on virtual assets and cryptocurrencies.
Participants: Over 2,000 representatives from 132 countries attended the Conference. Representatives from Law enforcement agencies, Financial Intelligence Units (FIUs), International organisations and the private sector etc. participated.
Issues Discussed: They met virtually to shape international cross-sector solutions against the criminal use of cryptocurrencies, exploring criminal flows and operations in the dark markets, ransomware and sextortion, money laundering involving virtual assets, and the transfer of drug proceeds using cryptocurrencies.
The conference served as an opportunity to underline the need for countries and jurisdictions to increase the exchange of tactical information and best practices.
Importance of the Conference: A multi-agency and multidisciplinary approach involving both the private and public sectors is a key to tackling criminal finances and the misuse of cryptocurrencies.
By combining the expertise and data on financial crime held by the private sector with the investigative capabilities of law enforcement, collective capabilities can be enhanced.
6.Inner Line Permit (ILP):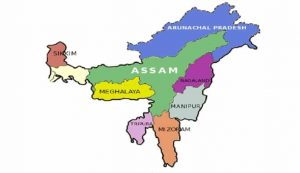 Seven Meghalaya-based organizations have renewed their movement for the implementation of the British era inner-line permit (ILP) for entry into the State and the scrapping of the Citizenship (Amendment) Act.
ILP:
It is a document required by non-natives to visit or stay in a state that is protected under the ILP system.
At present, four Northeastern states are covered, namely, Arunachal Pradesh, Mizoram, Manipur and Nagaland.
Both the duration of stay and the areas allowed to be accessed for any non native are determined by the ILP.
The ILP is issued by the concerned state government and can be availed both by applying online or in person.
The Inner Line Permit is an extension of the Bengal Eastern Frontier Regulation Act 1873.
The Britishers framed regulations restricting entry in certain designated areas.
This was done to protect the Crown's interest in certain states by preventing "British subjects" (Indians) from trading within these regions.
In 1950, the term 'British subjects' was replaced with 'Citizens of India'.
Today, all non-natives require a permit. This was done to protect the indigenous tribal communities of these states from exploitation.
An ILP is only valid for domestic tourists. For foreign tourists in:
Manipur: No permit is required. But, have to register themselves.
Mizoram: No permit is required. But, need to register.
Nagaland: No permit is required. However, they need to register.
Arunachal Pradesh: Tourists need a Protected Area Permit (PAP) or Restricted Area Permit (RAP) from the Ministry of Home Affairs, Government of India.
7.SITMEX-20: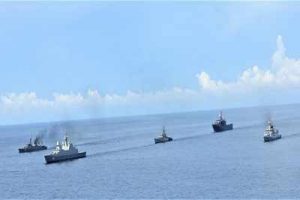 The second edition of the India, Thailand and Singapore trilateral Naval exercise SITMEX-20 concluded in the Andaman Sea.
The Prime Minister of India, during his keynote address at Shangri-La Dialogue in June 2018 announced the conduct of a trilateral naval exercise between India, Singapore and Thailand.
The International Institute for Strategic Studies (IISS) Shangri-La Dialogue is Asia's premier defence summit.
It was launched in 2002.
The first edition of Singapore-India-Thailand Maritime Exercise (SITMEX), hosted by Indian Navy, was conducted off Port Blair in September 2019. SITMEX is conducted annually.
Aim: The SITMEX series of exercises are conducted to enhance mutual interoperability and imbibing best practices between Indian Navy, Republic of Singapore Navy (RSN) and Royal Thai Navy (RTN).
It also aims to strengthen mutual confidence and develop common understanding and procedures towards enhancing the overall maritime security in the Indo-Pacific region.
The exercise is in line with India's SAGAR (Security and Growth for All in the Region) vision.
2020 Edition: The 2020 edition of the exercise is being hosted by RSN (Singapore).
The Indian Navy deployed indigenous Anti-Submarine Warfare corvette INS Kamorta and missile corvette INS Karmuk for the exercise.
8.People's Alliance for Gupkar Declaration (PAGD):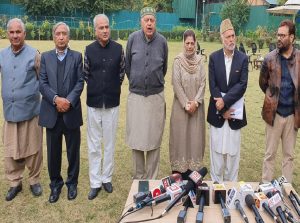 Ever since the Congress party initiated talks with the People's Alliance for Gupkar Declaration (PAGD) for the November-December District Development Council (DDC) elections, the BJP has been on a tirade against the leaders of what it calls the "Gupkar Gang".
People's Alliance for Gupkar Declaration (PAGD) was formerly known as Gupkar Declaration.
It is a political alliance between the multiple mainstream regional political parties of Jammu and Kashmir aimed at safeguarding and restoring special status along with Article 35A of the erstwhile state of Jammu and Kashmir.
First Declaration: The Declaration signed on 4 August 2019 stated that modification or abrogation of Article 35A or Article 370 would be aggression against the people of J&K. The venue was the Gupkar Residence in Srinagar and thus it became known as the Gupkar Declaration.
Gupkar Declaration II: Gupkar Declaration II, signed on 22 August 2020 by the six political parties asserted that the signatories were bound by August 4, 2019, Gupkar declaration and parties would strive for the restoration of Article 370 and Article 35a.
9.Jal Jeevan Mission :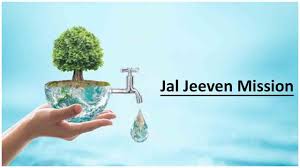 A multi-disciplinary Technical Committee in the Department of Drinking Water and Sanitation, Ministry of Jal Shakti has recommended five technologies in Drinking Water and Sanitation to provide Field Level Solutions to the States.
The first of the five technologies that have been recommended is Grundfos AQpure, a solar energy-based water treatment plant based on ultra-filtration.
The Second is Janajal Water on Wheel, an IoT based electric vehicle based on GPS location to enable delivery of safe water to the doorstep of households.
Another technology is Presto Online Chlorinator, a non-electricity dependent online chlorinator for disinfection of water for removal of bacterial contamination.
Johkasou technology recommended is an inbuilt sewage and Kitchen and bath water treatment system having advanced anaerobic-aerobic configuration that can be installed underground.
The last innovative technology is FBTec®, a site assembled in a decentralised sewage treatment system using fixed filter media.
The Ministry of Jal Shakti gives primacy to the infusion and deployment of innovative technological solutions to realize the ambitious objective of the Jal Jeevan Mission to provide Functional Household Tap Connection to every rural home by 2024.
10.The construction of several dams along the Brahmaputra river: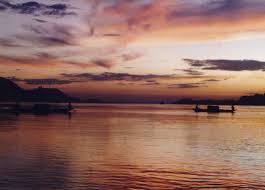 The construction of several dams along the Brahmaputra river (known as Yarlung in China) on the Chinese side has become a repeated cause of concern for India.
As India and China continue to grow demographically as well as economically amid increased consumption among its citizenry, both nations face water constraints and in a race to develop new projects in order to overcome them.
Brahmaputra:

It originates under the name of Siang or Dihang, from the Chemayungdung glacier of the Kailash range near the Mansarovar lake. It enters India west of Sadiya town in Arunachal Pradesh.
Tributaries: Dibang, Lohit, Siang, Burhi Dihing, Tista, and Dhansari.
It is a perennial river and has several peculiar characteristics due to its geography and prevailing climatic conditions.
It is flooded twice annually. One flood is caused by the melting of the Himalayan snow in summer and the other due to the monsoon flows.
The frequency of these floods have increased and are devastating due to climate change and its impact on high and low flows.
These pose a concern for the population and food security in the lower riparian states of India and Bangladesh.
The river is in itself dynamic as frequent landslides and geological activity force it to change course very often.
Chinese Perspective:
China is home to close to 20% of the world's population and has only 7% of its water resources, which also faces severe pollution caused by rapid industrialisation.
China's southern regions are water-rich in comparison to the water-stressed northern part and to solve that, it plans to link the major rivers in these regions through canals, aqueducts and other linking projects to ensure water security.
For that, China has been blocking rivers like the Mekong and its tributaries, affecting Southeast Asian countries like Thailand, Vietnam, Laos and Cambodia.
China, being an upper riparian state in Asia, sees these projects as a continuation of its historic tributary system.
The smaller states have no means of effectively resisting or even have significant leverage in negotiations.
In the Himalayas, there are multiple operational dams in the Yarlung Tsangpo basin with more dams commissioned and under construction.
Indian Perspective:
India has 17% of the world's population and 4% of water.
It is severely water-stressed and in summer, a vast majority of urban areas face water shortage.
A majority of India's population reside in the Gangetic plains which enjoy water throughout the year but the southern and western regions experience harsh and dry summer and the rainfall is scarce and erratic in the eastern coast.
An ambitious north-south river-linking project has been proposed in India as well. However, it has come under criticism for potentially disturbing fragile ecosystems.
Other important current affairs:
1.Over 1.3 lakh Tibetans living in exile and settled across India and other parts of the globe shall be electing their next Parliament-in-Exile in May 2021.
The Tibetan Parliament-in-Exile (TPiE) has its headquarters in Dharamsala, in the Kangra district of Himachal Pradesh.
Over 1 lakh Tibetans are settled across India, while the remaining are settled in United States, Australia, Brazil, Canada, Costa Rica, France, Mexico, Mongolia, Germany, United Kingdom, Switzerland and various other countries.
Composition of the Tibetan Parliament-in-Exile (TPiE):

The Speaker and a Deputy Speaker head the Tibetan Parliament-in-exile.

The 16th TPiE had 45 members:

10 representatives from each of the traditional provinces of Tibetan – U-Tsang, Dhotoe and Dhomey;
Two from each of the four schools of Tibetan Buddhism and the pre-Buddhist Bon religion;
Two representing each of the Tibetan Communities in North America and Europe.
One from Australasia and Asia (excluding India, Nepal, and Bhutan).
2.Karnataka government is planning to declassify 6.64 lakh hectares of the 9.94 lakh hectares of deemed forests in the state (nearly 67%) and hand it over to Revenue authorities.
The issue of deemed forests is a contentious one in Karnataka, with legislators across party lines often alleging that large amounts of agriculture and non-forest land are "unscientifically" classified as such.
An expert committee constituted by the Karnataka government after the Supreme Court order (in T N Godavarman Thirumalpad (1996) Case) identified 'deemed forests' as "land having the characteristic of forests irrespective of the ownership'". This includes:

Thickly wooded areas of the Revenue Department not handed over to the Forest Department.
Thickly wooded areas recommended to be handed over to the Forest Department.
Thickly wooded land distributed to grantees but not cultivated.
Thickly wooded plantations of the Forest Department.

The Supreme Court in the case of T N Godavarman Thirumalpad (1996) accepted a wide definition of forests under the Act.
It said the word 'forest' must be understood according to its dictionary meaning.
It covers all statutorily recognized forests, whether designated as reserved, protected or otherwise for the purpose of Section 2 (1) of the Forest Conservation Act.
It also includes any areas recorded as forest in the government record irrespective of the ownership.
4.Japan, India's strategic partner in the Indo-Pacific region, has recently signed a pact to strengthen Maldives security infrastructure that would contribute to stability in the Southern Indian Ocean.
The Maldives and Japan recently signed an agreement under the Economic and Social Development Programme of the Government of Japan.
Under it, a grant aid of 800 million Japanese Yen is to be extended to the Maldives Coast Guard and the Maritime Rescue and Coordination Center.
The grant aid will be utilized to further strengthen the capabilities of the Maldives Coast Guard, the Maritime Rescue and Coordination Center, Sub-Regional Centers and Vessels.
This includes the provision of communications equipment, professional search and rescue dive equipment to be used by the Maldives Coast Guard during search and rescue operations.
Previously in October 2019, Japan donated 21 paramedic ambulances to the Maldives health sector.
5.It has been highlighted that the seven-member National Commission for Minorities (NCM) has only one member left after the retirement of its vice-chairperson while the other 5 posts have been vacant since May 2020.
The Ministry for Minority Affairs clarified that the process is underway and there has been a delay in filling the vacancies because of the Covid-19 pandemic.
However, it is not the first time that vacancies have not been filled in the NCM. In 2017, all seven posts remained empty for over two months.
In 2004, the standing committee on social justice and empowerment, headed by Sumitra Mahajan, made specific recommendations to strengthen the NCM, highlighting its insufficient investigative powers.
However, these recommendations were never implemented by the then government. The reports tabled by the NCM are hardly taken up or debated irrespective of the government in power.
Section 13 of the National Commission for Minorities (NCM) Act, 1992 mandates that the annual report, together with the memorandum of action taken on the recommendations contained therein, as well as the reasons for non-acceptance of the recommendations, if any, be tabled before Parliament annually.
These reports have not been tabled in Parliament since 2010.
6.Hoysala-era idol of Goddess Kali of the Lakshmi Devi Temple at Doddagaddavalli, Karnataka has been found damaged.
Lakshmi Devi temple was built by the Hoysalas in the year 1114 CE during the rule of king Vishnuvardhana.
The building material is Chloritic schist, more commonly known as soapstone.
The temple does not stand on a jagati (platform), a feature which became popular in later Hoysala temples.
The temple is a chatuskuta construction (4 shrine and tower). The towers are in Kadamba nagara style. The mantapa is open and square. The reason for the square plan is the presence of shrines on all four sides of the mantapa.
There is a separate fifth shrine of Bhairava, an avatar of Lord Shiva.
The main deity is Goddess Lakshmi whereas all Hoysala temples are dedicated to either Lord Vishnu, Lord Shiva and in some cases to Jains.
An archaeological Survey of India (ASI) monument and is also among the monuments proposed for the UNESCO World Heritage Site.
Hoysala Temple Architecture: It is the building style developed under the rule of the Hoysalas and is mostly concentrated in southern Karnataka.
Hoysala temples are sometimes called hybrid or vesara as their unique style seems neither completely dravida nor nagara, but somewhere in between.
7.Rajasthan government has planned two special investment regions along the Delhi-Mumbai Industrial Corridor (DMIC) to generate developmental opportunities for the State.
The Government of India is developing various Industrial Corridor Projects as part of the National Industrial Corridor programme which is aimed at development of futuristic industrial cities in India which can compete with the best manufacturing and investment destinations in the world.
The same will create employment opportunities and economic growth leading to overall socio-economic development.
The Programme has an overall sanctioned corpus of Rs. 20,084 crore. 11 Industrial Corridors Projects are being taken up for development with 30 Projects to be developed in four phases up to 2024-25.
National Industrial Corridor Development and Implementation Trust (NICDIT) is under the administrative control of Department for Promotion of Industry and Internal Trade (DPIIT) for coordinated and unified development of all the industrial corridors which are at various stages of development and implementation.
8.A two day 80th All India Presiding Officers' Conference (AIPOC) will be organized at Kevadia, Gujarat on 25th of this month. President Ram Nath Kovind will inaugurate the two day conference.
The theme of this year's conference is Harmonious Coordination of Legislative, Executive and Judiciary- Key to a Vibrant Democracy.
Various sessions will be organised in which presiding officers will exchange their views and shared best practices. discussions will also be held on ways to make the proceedings of Parliament and Legislative Assemblies more productive.
On 26th November which is celebrated as Constitution Day, Prime Minister Narendra Modi will address the valedictory session of the conference.