Cyber Insurance Policy: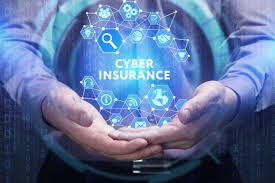 A committee set up by the Insurance Regulatory and Development Authority of India (IRDAI) has recommended the introduction of a cyber insurance policy.
Cyber insurance policy is a risk transfer mechanism for cyber risk.
Cyber risk is commonly defined as exposure to harm or loss resulting from breaches of or attacks on information systems.
This policy will protect the policyholders from cybercrimes.
In October 2020, the IRDAI had set up a committee for cyber liability insurance under P Umesh.
Amid the Covid-19 pandemic, there has been rising incidences of cyberattacks and a growing number of high-profile data violations.
Data highlighted:
According to the committee report, the number of internet users in India is currently estimated at 700 million.
India was ranked as the second-largest online market worldwide in 2019, coming second only to China.
The number of internet users is estimated to increase in both urban as well as rural regions. This number is increasing rapidly so also is the number of users of online banking.
Features of an Individual cyber insurance policy:
Theft of Funds, Identity Theft Cover, Social Media cover, Cyber Stalking, Malware Cover, Phishing cover, Data Breach and Privacy Breach Cover, etc
Recommendations: Cyber insurance policies currently available address the requirements of individuals reasonably well.
However, there are some areas in the product features and processes which need improvement.
FIR on higher claims:

Insurers should not insist on police FIR (First Information Report) for claims up to Rs. 5,000.

FIR is a critical requirement to assess claims.
Clarity in exclusion language relating to compliance with reasonable practices and precautions and the need for coverage for bricking costs.
Bricking refers to a loss of use or functionality of hardware as a result of a cyber event.
On Standardisation of Cyber Insurance Policy:
Cyber risks are dynamic and evolving. Standardization is a good idea but may not be able to address all the emerging risks and is likely to limit innovation.