India's First Facility To Produce Rare Earth Permanent Magnets: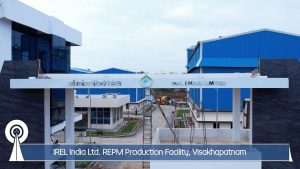 The PM has inaugurated India's first facility to produce rare earth permanent magnets in Visakhapatnam.
A permanent magnet is a type of magnet that can create a magnetic field without needing any external power source.
It is called "permanent" because once it is magnetized, it can maintain its magnetism for a long time.
Permanent magnets are usually made from certain types of metals or alloys, such as iron, nickel, and cobalt, or rare earth elements like neodymium and samarium.
Rare earth permanent magnets are a type of permanent magnet that is made from rare earth elements.
Rare earth elements are a group of seventeen chemical elements in the periodic table, including elements such as neodymium, samarium, and dysprosium.