Daily Current Affairs for Government Exams:
Today Current Affairs: 9th July 2020 for UPSC IAS exams, State PSC exams, SSC CGL, State SSC, RRB, Railways, Banking Exam & IBPS, etc
Contents:
New pan India Central Sector Scheme-Agriculture Infrastructure Fund
Affordable rental housing to about 3 lakh urban migrants
Equalisation Levy
Fishermen Issue with Sri Lanka
Open Sky Agreement:
United Nations (UN) Special Rapporteurs (SRs)
Other important current affairs
1. New pan India Central Sector Scheme-Agriculture Infrastructure Fund.: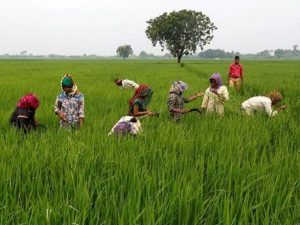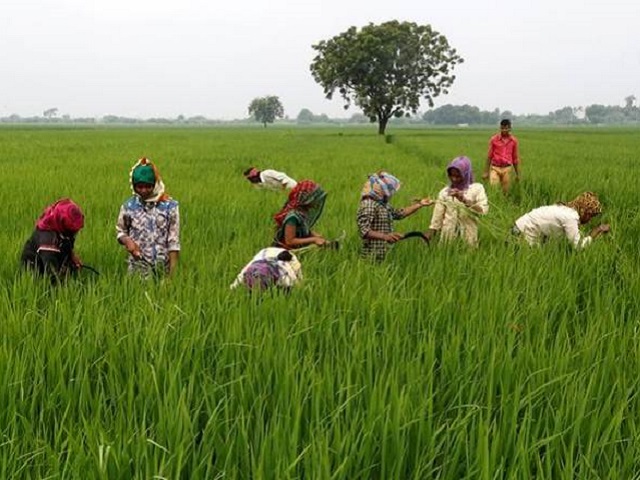 Union Cabinet has given its approval to a new pan India Central Sector Scheme-Agriculture Infrastructure Fund.
The scheme shall provide a medium – long term debt financing facility for investment in viable projects for post-harvest management Infrastructure and community farming assets through interest subvention and financial support.
Under the scheme, Rs. One Lakh Crore will be provided by banks and financial institutions as loans to Primary Agricultural Credit Societies (PACS), Marketing Cooperative Societies, FPOs, SHGs, Farmers, Joint Liability Groups (JLG), Multipurpose Cooperative Societies, Startups, etc.
Loans will be disbursed in four years starting with the sanction of Rs. 10,000 crore in the current year and Rs. 30,000 crore each in the next three financial years.
All loans under this financing facility will have an interest subvention of 3% per annum up to a limit of Rs. 2 crores. This subvention will be available for a maximum period of seven years.
Agri Infra fund will be managed and monitored through an online Management Information System (MIS) platform.
The National, State, and District level Monitoring Committees will be set up to ensure real-time monitoring and effective feedback.
The duration of the Scheme shall be from FY2020 to FY2029 (10 years).
2. Affordable rental housing to about 3 lakh urban migrants.: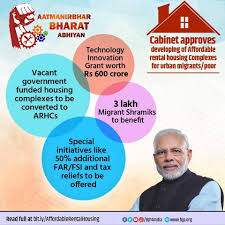 Recently, the Union Cabinet has approved a scheme for providing affordable rental housing to about 3 lakh urban migrants.
It will be a sub-scheme of the Pradhan Mantri Awas Yojana- Urban that is implemented by the Ministry of Housing and Urban Affairs.
The creation of Affordable Rental Housing Complexes (ARHCs) is as a part of the government's economic package to address the Covid-19 crisis. The scheme is in line with the vision of AtmaNirbhar Bharat.
Target Beneficiaries: Workers who come from rural areas or towns to work in manufacturing, hospitality, health, construction, etc.
Features:
Affordable Rental Housing: About 1.03 lakh completed government-funded houses across cities that are yet to be allotted to beneficiaries (Urban poor) under existing schemes would be converted into the rental housing complexes.
The conversion will be done through concession agreements for 25 years.
The States and Union Territories would invite bids to select concessionaires.
Concessionaires will make the complexes livable by repair/retrofit and maintenance of rooms and filling up infrastructure gaps like water, sewer/ septage, sanitation, road, etc.
Complexes will revert to Urban Local Bodies (ULB) after 25 years to run on their own.
Special incentives like a concessional loan at priority sector lending rate, etc. will be offered to private/ public entities to develop ARHCs on their own available vacant land for 25 years.
Technology Innovation Grant: Under it an expenditure of Rs. 600 crore would be provided for projects using identified innovative technologies for construction.
Pradhan Mantri Awas Yojana -Urban
It was in 2015 by the Ministry of Housing and Urban Affairs, in which affordable housing will be provided to the urban poor with a target of building 20 million affordable houses by 31st March 2022.
It provides central assistance to Urban Local Bodies (ULBs) and other implementing agencies through States/UTs.
Eligibility: All statutory towns as per Census 2011 and towns notified subsequently would be eligible for coverage under the Mission.
Provisions:

In-situ Rehabilitation of existing slum dwellers using land as a resource through private participation.
Credit Linked Subsidy.
Affordable Housing in Partnership.
Subsidy for Beneficiary-led individual house construction/enhancement.
3.Equalisation Levy: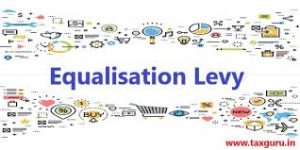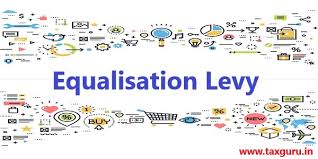 The government has said that it is not considering extending the deadline for payment of Equalisation Levy by non-resident e-commerce players.
Equalization levy at 6% has been in force since 2016 on payment exceeding Rs 1 lakh a year to a non-resident service provider for online advertisements.
The amendments to the Finance Act, 2020 had expanded the ambit of the equalization levy for non-resident e-commerce operators involved in the supply of services, including the online sale of goods and provision of services, with the levy at the rate of 2% effective April 1, 2020.
The tax applies to e-commerce transactions on websites such as Amazon.com.
The levy is seen aimed at taxing foreign companies which have a significant local client base in India but were billing them through their offshore units, effectively escaping the country's tax system.
As per law, late-payment would attract interest at the rate of 1% per month or part of the month.
Non-payment could result in a penalty equal to the amount of equalization levy, along with interest.
Tax experts point out that there are practical difficulties in getting PAN and many companies are not paying the equalisation levy as there is still considerable confusion and lack of clarity on the applicability of the same.
It is believed that the requirement of having a PAN and an Indian bank account could cause administrative delays in remittance by non-residents.
The levy has several issues that primarily include wide coverage (even non-e-commerce companies could be covered), lack of clarity on how consideration needs to be determined especially in cases where the income is minuscule compared to the transactions facilitated by the non-resident e-commerce operators.
Even transactions between non-residents are covered and this according to tax experts would be an extraterritorial overreach along with practical difficulty in implementation.
4.Fishermen Issue with Sri Lanka: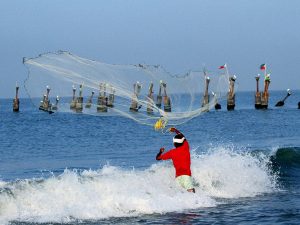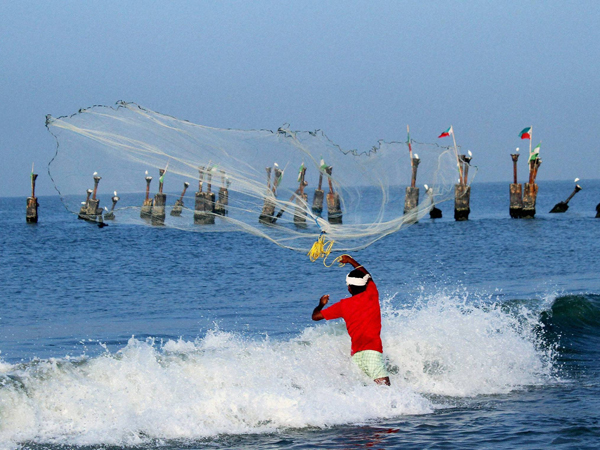 Sri Lanka's Fishermen along the northern coast of Jaffna Peninsula, especially Point Pedro, have complained to northern Fisheries authorities about their nets being found damaged in the sea, after being caught under the large Indian trawlers that were reportedly in Sri Lanka's territorial waters.
The Indo-Lanka fisheries conflict became a strain on the countries' bilateral ties, with talks at the highest levels and among fisher leaders on both sides proving futile for years.
Main Arguments put forth by Sri Lankan fishermen are that Indian trawlers hamper their fish production and the marine habitat scooping out marine organisms, including fishes and prawns.
Furthermore, their livelihoods, now under strain due to the coronavirus pandemic that has impaired exports, would be further hit by the Indian trawlers.
In the last couple of years, Sri Lanka introduced tougher laws banning bottom-trawling, and heavy fines for trespassing foreign vessels.
The Sri Lankan Navy arrested over 450 Indian fishermen in 2017 and 156 in 2018 on charges of poaching.
A total of 210 arrests were made in 2019, while 34 have been made so far in 2020.
Bottom trawling is a destructive fishing practice that affects the marine ecosystem.
The practice, which involves trawlers dragging weighted nets along the seafloor, is known to cause great depletion of fishery resources, and curbing it is in the interest of sustainable fishing.
India-Sri Lanka maritime boundary agreements:
Both countries signed four maritime boundary agreements between 1974 and 1976 to define the international maritime boundary between them. This was done to facilitate law enforcement and resource management in the waters since both countries are located closely in the Indian Ocean, particularly in Palk Strait.
The first agreement was regarding the maritime boundary between Adam's Bridge and the Palk Strait. It came into force on July 8, 1974.
The second agreement came into force on May 10, 1976, and it defined the maritime boundaries in the Gulf of Mannar and the Bay of Bengal.
India, Sri Lanka, and the Maldives signed an agreement for the determination of the tri-junction point in the Gulf of Mannar in July 1976.
In November 1976, India and Sri Lanka signed another agreement to extend the maritime boundary in the Gulf of Mannar.
5.Open Sky Agreement: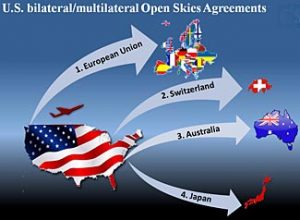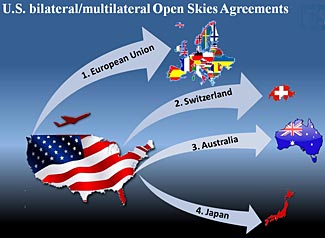 Recently, the United Arab Emirates (UAE) has expressed interest to have an Open Sky Agreement with India.
Open Sky Agreements are bilateral agreements that the two countries negotiate to provide rights for airlines to offer international passenger and cargo services. It expands international passenger and cargo flights.
India has Air Service Agreements (ASA) with 109 countries including UAE covering aspects relating to the number of flights, seats, landing points, and code-share. But does not allow an unlimited number of flights between the two countries.
Open skies between India and UAE will allow an unlimited number of flights to the selected cities of each other's countries.
India's Open Sky Policy:
The National Civil Aviation Policy (2016) allows the government to enter into an 'open sky' air services agreement on a reciprocal basis with the South Asian Association for Regional Cooperation (SAARC) nations as well as countries beyond a 5,000-kilometer radius from New Delhi.
It implies that nations within 5,000 kilometers of distance need to enter into a bilateral agreement and mutually determine the number of flights that their airlines can operate between the two countries.
India has open sky agreements with Greece, Jamaica, Guyana, Finland, the USA, Japan, etc.
6. United Nations (UN) Special Rapporteurs (SRs) have made public their third communication forwarded to India since the 5th August 2019 decision to revoke Jammu and Kashmir's special status (under Article 370).: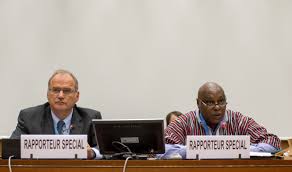 The United Nations (UN) Special Rapporteurs (SRs) have made public their third communication forwarded to India since the 5th August 2019 decision to revoke Jammu and Kashmir's special status (under Article 370).
Four UN SRs on torture and other cruel, inhuman or degrading treatment or punishment; on extra-judicial, summary or arbitrary executions; on minority issues; and on freedom of religion or belief — forwarded a joint communication to India.
Third Communication:
It highlighted the continued deterioration of human rights conditions in J&K following severe restrictions imposed after 5th August 2019.
The UN has urged the Indian government "to conduct a prompt and impartial investigation, if it has not done so already, into the allegations of arbitrary killings, torture, and ill-treatment and to prosecute suspected perpetrators under Article 6 of the International Covenant on Civil and Political Rights (ICCPR), and Articles 7 and 12 of the Committee Against Torture (CAT).
ICCPR (1976) compels countries that have ratified it to protect and preserve basic human rights such as the right to life and human dignity, equality before the law, etc. India is a party to the Treaty and has issued a declaration.
CAT is the body of 10 independent experts that monitors implementation of the Convention against Torture and Other Cruel, Inhuman or Degrading Treatment or Punishment (1987) by its State parties. India is not a state party but signatory to the Convention.
Second Communication: It was forwarded on 27th February, 2020 on the alleged mass crackdown, targeting those expressing dissent against the decision taken" by the Central government.
First Communication: It was forwarded to India by the UN on 16th August 2019 on "restrictions on freedom of expression and freedom of peaceful assembly".
According to the UN SRs, no response has been received from India to any of the communication forwarded.
Supreme Court's Recent Judgement:
It needs to be noted that the Supreme Court on 11th May 2020 had ordered the constitution of a Special Committee to determine the necessity of the continuation of limiting mobile internet to 2G speed in the Union territory of J&K.
However, it declined pleas for restoration of 4G internet services and held that peculiar circumstances in the Union Territory require a delicate balancing of national security concerns and human rights.
The mobile internet has been restricted to low-speed 2G services since the government eases a communication blackout imposed in August 2019.
UN Special Rapporteur:
The Special Procedures of the Human Rights Council are independent human rights experts with mandates to report and advise on human rights (civil, cultural, economic, political, and social) from a thematic or country-specific perspective.
The Human Rights Council is an inter-governmental body within the United Nations system made up of 47 States responsible for the promotion and protection of all human rights around the globe.
Universal Periodic Review happens under the aegis of the Human Rights Council.
Current membership of the Council includes India.
It meets at the UN Office at Geneva (Switzerland).
Special procedures are either an individual (called "Special Rapporteur" or "Independent Expert") or a working group composed of five members, one from each of the five United Nations regional groupings: Africa, Asia, Latin America, and the Caribbean, Eastern Europe and the Western group.
Other important current affairs:
1. The Supreme Court (SC) of India refused to pass any interim orders on the Andhra Pradesh government's plea to stay the Andhra Pradesh High Court order, which set aside the recent ordinance passed by the Andhra Pradesh government.
The Andhra Pradesh Panchayat Raj (Second Amendment) Ordinance, 2020, was brought to amend Section 200 of the Andhra Pradesh Panchayat Raj Act, 1994.
Amendments:

Restricted the State Election Commissioner (SEC) post to only retired High Court judges.
Prior to the amendment, retired bureaucrats were also eligible for the post.
Curtailed the tenure of the SEC from five years to three years.
This compelled the then incumbent SEC to step down and a new Commissioner was appointed.

The amendments under the ordinance were challenged in the High Court.
2. Union Cabinet has given its approval for extending the Employees Provident Fund (EPF) contribution to 24% (12% employees share and 12% employers share) for another three months from June to August 2020 under Pradhan Mantri Garib Kalyan Yojana (PMGKY)/Aatmanirbhar Bharat.
For the wage months of June, July, and August 2020, the scheme will cover all the establishments having up to 100 employees and 90% of such employees earning less than Rs. 15,000 monthly wage.
About 72.22 lakh workers working in 3.67 lakh establishments will be benefited and would likely to continue on their payrolls despite disruptions.
The government will provide Budgetary Support of Rs.4800 crore for the year 2020-21 for this purpose.
The beneficiaries entitled to 12% employers' contribution for the months of June to August 2020 under Pradhan Mantri Rozgar Protsahan Yojana (PMRPY) will be excluded to prevent overlapping benefit.
3. Union Cabinet has approved the extension of the time limit by three months w.e.f. 01.07.2020 for availing the benefits of "Pradhan Mantri Garib Kalyan Yojana" for Ujjwala beneficiaries.
The Government had announced a relief package " Pradhan Mantri Garib Kalyan Yojana" which also included relief for poor families who had availed of an LPG connection under Pradhan Mantri Ujjwala Yojana (PMUY).
Under the PMGKY-Ujjwala, it was decided to provide free of cost refills for PMUY consumers for a period of 3 months w.e.f. 01.04.2020.
Under the Scheme, Rs. 9709.86 Cr was transferred directly into the bank accounts of Ujjwala beneficiaries during April- June 2020 and 11.97 Crore cylinders were delivered to the PMUY beneficiaries.
Now, the Cabinet has approved the proposal of the Ministry of Petroleum & Natural Gas to extend the time-limit for availing the advance by three months.
4. Union Cabinet has approved the further extension of Pradhan Mantri Garib Kalyan Anna Yojana (PMGKAY) as part of Economic Response to COVID-19, for another five months from July to November 2020.
Under the scheme it is proposed to distribute 9.7 Lakh MT cleaned whole Chana to States/UTs for distribution to all beneficiary households under the National Food Security Act, 2013 (NFSA) @ 1kg per month free of cost under for next five months -July to November 2020 at a total estimated cost of Rs.6,849.24 crore.
About 19.4 crore households would be covered under the Scheme.
All expenses on the extended PMGKAY are to be borne by the Central Government.
The distribution of pulses for the package emanated from the robust availability of stock in the buffer which was set up in 2015-2016.
5. Recently, assets worth Rs. 329.66 crore of the Punjab National Bank (PNB) fraud mastermind Nirav Modi have been confiscated under Section 12(2) and (8) of the Fugitive Economic Offenders Act, 2018.
In this money laundering case, the Enforcement Directorate (ED) has so far attached properties valued at Rs. 2,348 crores.
The properties were earlier attached under the Prevention of Money Laundering Act, (PMLA) 2002.
To proactively detect such frauds, the Reserve Bank of India (RBI) is in the process of putting together an exclusive wing for banking fraud oversight.
This wing will have teams for meta-data processing and analysis, artificial intelligence analysis units, as well as proactive risk assessment cells.
Fugitive Economic Offenders Act, 2018: It seeks to confiscate properties of economic offenders who have left the country to avoid facing criminal prosecution or refuse to return to the country to face prosecution.
Fugitive economic offender:
A person against whom an arrest warrant has been issued for committing an offense listed in the Act and the value of the offense is at least Rs. 100 crore.
6. Recently, the Maldives and Sri Lanka have become the first two countries in the World Health Organisation's South-East Asian Region (WHO SEAR) to have eliminated both measles and rubella ahead of the 2023 deadline.
In September 2019, member countries of WHO SEAR set 2023 as the target for the elimination of measles and rubella.
The announcement came after the 5th meeting of the SEAR Verification Commission for Measles and Rubella Elimination.
The Commission comprises 11 independent international experts in the fields of epidemiology, virology and public health.
Bhutan, DPR Korea, and Timor-Leste are countries in the region that have eliminated measles.
Bangladesh, Bhutan, Maldives, Nepal, Sri Lanka, and Timor-Leste have controlled Rubella.
Criteria:
A country is verified as having eliminated measles and rubella when there is no evidence of endemic transmission of the respective viruses for over three years in the presence of a well-performing surveillance system.
The Maldives reported its last endemic case of measles in 2009 and of rubella in October 2015.
Sri Lanka reported the last endemic case of measles in May 2016 and of rubella in March 2017.
7. The Haryana government has introduced a one-time settlement scheme called 'Samadhan se Vikas' for the recovery of long-pending dues on account of External Development Charges (EDC) and Infrastructural Development Charges (IDC).
The scheme is modeled on the central scheme of 'Vivad se Vishwas-2020'.
A similar EDC Reschedulement Policy offer was also made in 2018.
Hundreds of real estate builders/developers in Haryana are yet to pay the State government over Rs. 10,000 crore as EDC and IDC.
8. Production of lithium in stars
A forty-year-old puzzle regarding the production of lithium in stars has been solved by Indian researchers.
Stars, as per known mechanisms of evolution, actually destroy lithium as they evolve into red giants. Planets were known to have more lithium than their stars — as is the case with the Earth-Sun pair.
However, leading to a contradiction, some stars were found that were lithium-rich.
This posed a puzzle — if stars do not produce lithium, how do some stars develop to become lithium-rich
So far, the planet engulfment theory was quite popular. For example, Earth-like planets may increase the star's lithium content when they plunge into their star's atmosphere when the latter become Red Giants.
When stars grow beyond their Red Giant stage into what is known as the Red Clump stage, they produce lithium in what is known as a Helium Flash and this is what enriches them with lithium.
The study also challenges the present understanding of nucleosynthesis in stars.