Daily Current Affairs for Government Exams:
Today Current Affairs: 30th June 2020 for UPSC IAS exams, State PSC exams, SSC CGL, State SSC, RRB, Railways, Banking Exam & IBPS, etc
Contents:
Kholongchhu Hydroelectric Project:
Custodial Violence:
Strengthening Teaching-Learning and Results for States Program (STARS).:
Micro Food Processing Enterprises Scheme:
REDD+:
Other important current affairs
1. Kholongchhu Hydroelectric Project: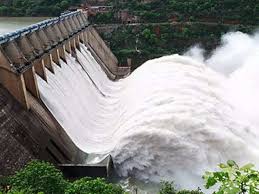 The Concession Agreement for the 600 MegaWatt Kholongchhu (Joint Venture) Hydroelectric Project between Bhutan government and Kholongchhu Hydro Energy Limited was signed.
The 600 MW run-of-the-river project is located on the lower course of the Kholongchhu River in Trashiyangtse District in Eastern Bhutan.
The Project envisages an underground powerhouse of four 150 MW turbines with water impounded by a concrete gravity dam of 95 meters height.
It will be implemented by Kholongchhu Hydro Energy Limited, a Joint Venture company formed between Druk Green Power Corporation of Bhutan and Satluj Jal Vidyut Nigam Limited of India.
This is the first Joint Venture Hydroelectric Project between India and Bhutan. The project is expected to be completed in the second half of 2025.
The hydropower sector is the flagship area of India-Bhutan bilateral cooperation.
The 720 MW Mangdechhu hydroelectric project was jointly inaugurated earlier in August last year by the Prime Ministers of India and Bhutan.
With this, four hydroelectric projects of bilateral cooperation totaling over 2100 MW, are already operational in Bhutan.
2.Custodial Violence: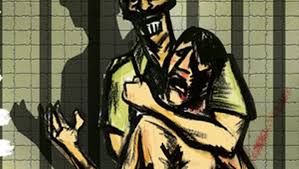 The recent death of a father-son duo from Tamil Nadu, allegedly due to custodial violence, has sparked anger across India.
Custodial violence primarily refers to violence in police and judicial custody. It includes death, rape and torture.
Data Related to Violence in Custody:
According to the National Crime Records Bureau (NCRB) data, between 2001 and 2018, only 26 policemen were convicted of custodial violence despite 1,727 such deaths being recorded in India.
Only 4.3% of the 70 deaths in 2018 were attributed to injuries during custody due to physical assault by police.
Except in Uttar Pradesh, Madhya Pradesh, Chhattisgarh, and Odisha, no policeman was convicted for such deaths across the country.
Apart from custodial deaths, more than 2,000 human rights violation cases were also recorded against the police between 2000 and 2018. And only 344 policemen were convicted in those cases.
Reasons for Low Conviction: Most of the custodial deaths were attributed to reasons other than custodial torture, which included suicide and death in hospitals during treatment.
3. Strengthening Teaching-Learning and Results for States Program (STARS).: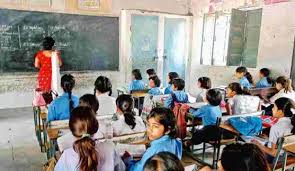 STARS stands for Strengthening Teaching-Learning and Results for States Program (STARS).
It is a project to improve the quality and governance of school education in six Indian states.
Six states are- Himachal Pradesh, Kerala, Madhya Pradesh, Maharashtra, Odisha, and Rajasthan.
Some 250 million students (between the age of 6 and 17) in 1.5 million schools and over 10 million teachers will benefit from the program.
Focusing more directly on the delivery of education services at the state, district and sub-district levels by providing customized local-level solutions towards school improvement.
Addressing demands from stakeholders, especially parents, for greater accountability and inclusion by producing better data to assess the quality of learning; giving special attention to students from vulnerable sections.
Equipping teachers to manage this transformation by recognizing that teachers are central to achieving better learning outcomes.
Investing more in developing India's human capital needs by strengthening foundational learning for children in classes 1 to 3 and preparing them with the cognitive, socio-behavioral and language skills to meet future labor market needs.
Atmanirbhar Bharat calls for an India that is able to produce and deliver local goods and services to its citizens. This applies equally to education for all children.
Delivering a service, like education, requires a capable state, especially given the scale and complexity of its large and diverse population.
Building state capability involves a process of learning to do things on one's own. This is precisely the idea behind an Atmanirbhar Bharat.
Fundamentally, therefore, it cannot be outsourced.
4.Micro Food Processing Enterprises Scheme: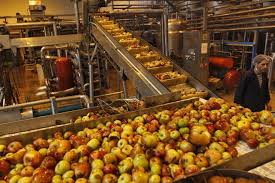 Recently, the Ministry of Food Processing Industries (MoFPI) has launched the PM Formalization of Micro Food Processing Enterprises (PM FME) scheme as a part of 'Atmanirbhar Bharat Abhiyan'.
The Scheme is expected to generate a total investment of Rs. 35,000 crore and 9 lakh skilled and semi-skilled employment.
Features:
One District One Product (ODOP) Approach:
The States would identify food products for districts keeping in view the existing clusters and availability of raw material.
The ODOP could be perishable produce based or cereal-based or a food item widely produced in an area. E.g. mango, potato, pickle, millet-based products, fisheries, poultry, etc.
Other Focus Areas:
Waste to wealth products, minor forest products, and Aspirational Districts.
Capacity building and research: Academic and research institutions under MoFPI along with State Level
Technical Institutions would be provided support for training of units, product development, appropriate packaging and machinery for micro-units.
Financial Support:
Existing individual micro food processing units desirous of upgrading their units can avail credit-linked capital subsidy at 35% of the eligible project cost with a maximum ceiling of Rs.10 lakh per unit.
Support would be provided through credit-linked grants at 35% for the development of common infrastructure including common processing facility, lab, warehouse, etc. through FPOs/SHGs/cooperatives or state-owned agencies or private enterprise.
A seed capital (initial funding) of Rs. 40,000- per Self Help Group (SHG) member would be provided for working capital and purchase of small tools.
Duration:
It will be implemented over a period of five years from 2020-21 to 2024-25.
Funding Details:
It is a centrally sponsored scheme with an outlay of Rs. 10,000 crore.
The expenditure under the scheme would be shared in 60:40 ratio between Central and State Governments, in 90:10 ratio with North Eastern and the Himalayan States, 60:40 ratio with UTs with the legislature, and 100% by Centre for other UTs.
5.REDD+:


Recently, Uganda has become the first African country to submit results for Reducing Emissions from Deforestation and forest Degradation (REDD+) to the United Nations Framework Convention on Climate Change (UNFCCC).
REDD+:
Reducing Emissions from Deforestation and forest Degradation (REDD+) is a mechanism developed by Parties to the United Nations Framework Convention on Climate Change (UNFCCC) in 2005.
Most of the key REDD+ decisions were completed by 2013, with the final pieces of the rulebook finished in 2015.
The "Plus" in REDD+, lays out the various ways in which countries have defined the three activities: conservation, the sustainable management of forests and enhancement of forest carbon stock.
It aims to achieve climate change mitigation by incentivizing forest conservation.
It has three phases — Readiness, Implementation and Result-based actions.

The readiness phase involves the development of national strategies or action plans, REDD+ mitigation actions, and capacity building.
Implementation is about enacting REDD+ actions and national strategies that could involve further capacity building, technology development and transfer.
Results-based payments comprise the final REDD+ phase.

It provides financial incentives to developing countries that prove they stopped deforestation during a certain period of time. This is done through rigorous UN-backed technical evaluations

The Green Climate Fund (GCF) established at Conference Of Parties (COP)-17 to function as the financial mechanism for the UNFCCC, is currently financing REDD+ programs.
Brazil was the first country to receive $96.5 million under the results-based payments.
Uganda's REDD+ Results:
There is a 44% reduction in the country's rate of deforestation annually between 2015 and 2017.
The results submission by Uganda to the UNFCCC has paved the way for potential results-based payments to the country.
It will help Uganda to receive funds through the Green Climate Fund's forest conservation scheme.
India and REDD+:
The Paris agreement on climate change called upon country Parties to take action to implement and support REDD+.
India has communicated in its Nationally Determined Contribution (NDC) under the Paris Agreement, that it will capture 2.5 to 3 billion tonnes of Carbon dioxide through additional forest and tree cover by 2030.
In this regard, India has prepared its "National REDD+ Strategy".
Introduced in 2018 by the Ministry of Environment, Forest and Climate Change, the strategy seeks to address drivers of deforestation and forest degradation and also develop a roadmap for enhancement of forest carbon stocks and achieving sustainable management of forests through REDD+ actions.
Other important current affairs:
1.COVAXIN, India's first vaccine candidate against novel coronavirus, developed by vaccine maker Bharat Biotech gets the approval of Drug Controller General of India (DCGI) for Phase I and II clinical trials.
COVAXIN is an inactivated vaccine, created from a strain of the infectious SARS-CoV-2 virus, that has shown promise in preclinical studies, demonstrating extensive safety and effective immune responses.
COVAXIN has been developed by Bharat Biotech in collaboration with the Indian Council of Medical Research (ICMR) and the National Institute of Virology (NIV).
The SARS-CoV-2 strain was isolated in NIV, Pune, and transferred to Bharat Biotech.
The indigenous, inactivated vaccine will be developed and manufactured by Bharat Biotech's BSL-3 (Bio-Safety Level 3) High Containment facility located in Genome Valley, Hyderabad, India.
Human clinical trials of the experimental COVID-19 are scheduled to start across the country in July 2020.
2. The government of India has banned 59 apps originating from China, including very popular ones like the short video platform TikTok, UC Browser, file sharing app ShareIt, and CamScanner, etc.
The ban has been enforced by The Ministry of Information Technology by invoking its power under section 69A of the Information Technology Act and the Information Technology (Procedure and Safeguards for Blocking of Access of Information by Public) Rules 2009.
Title of Section 69A of the Information Technology Act, 2000 is "Power to issue directions for blocking for public access of any information through any computer resource".
According to ministry, these Apps are engaged in activities that are prejudicial to sovereignty and integrity of India, defense of India, the security of a state, and public order.
The notification is expected to be followed by instructions to Internet service providers to block these apps. Users are likely to soon see a message saying access to the apps has been restricted on the request of the government.
This action could be a warning to bigger Chinese businesses in India, and to China itself.
3. International Day of Parliamentarism is being celebrated on June 30 under the theme "Parliaments in a time of Pandemic."
The United Nations General Assembly, in its resolution A/RES/72/278, recognized the role of parliaments in national plans and strategies and in ensuring greater transparency and accountability at national and global levels.
It is also the date, in 1889, on which the Inter-Parliamentary Union (IPU) the global organization of parliaments was established.
The IPU has permanent observer status at the United Nations General Assembly and is Headquartered in Geneva, Switzerland.
This Day celebrates parliaments and the ways in which parliamentary systems of government improve the day-to-day lives of people the world over.
4. Many states have demanded the extension of the Pradhan Mantri Garib Kalyan Anna Yojana (PMGKAY).
Pradhan Mantri Garib Kalyan Anna Yojana:

PMGKAY is a part of the Pradhan Mantri Garib Kalyan Package (PMGKP) to help the poor fight the battle against Covid-19.
It was announced for a three month period (April, May, and June), covering 80 crore ration cardholders. It will come to an end on 30th June 2020.
The scheme aimed at providing each person who is covered under the National Food Security Act with an additional 5 kg grains (wheat or rice) for free, in addition to the 5 kg of subsidized foodgrain already provided through the Public Distribution System (PDS).
The beneficiaries are also entitled to 1 kg of pulse for free, according to regional preferences.
5. Recently, the Minister of Minority Affairs has laid the foundation stone for 'Sanskritik Sadbhav Mandap' (multi-purpose community center) at Rampur in Uttar Pradesh.
This community center will be utilized for various socio-economic-cultural activities, skill development training, coaching, different sports activities, and relief activities during disasters such as Covid-19.
It is being constructed under the Pradhan Mantri Jan Vikas Karyakram (PMJVK).
Restructured: Pradhan Mantri Jan Vikas Karyakram (PMJVK) is a restructured and renamed form of the erstwhile Multi-sectoral Development Programme (MsDP).
The scheme was restructured on the recommendation of the Standing Committee on Social Justice and Empowerment headed by Ramesh Bais, which submitted its report on 'Implementation of Scheme of Multi-Sectoral Development Programme/Pradhan Mantri Jan Vikas Karyakram' on 9th August 2018.
Implementation Period: The restructured scheme is to be implemented during the remaining period of the 14th Finance Commission i.e. 31st March 2020.
Funding: Centrally Sponsored Scheme.
6.With the legitimacy of the Constitutionally-elected state government's being "challenged on a day-to-day basis by the armed gangs who question the sovereignty and integrity of the nation", Nagaland Governor has told the chief minister that he "could no longer abstain from constitutional obligations in the state under Article 371A (1) (b) of the Constitution".
Article 371A(1)(b) :It applies exclusively to Nagaland and bestows upon the governor "special responsibility with respect to law and order".
According to the provision, the governor, for all practical purposes, has the final say on all matters related to the state's law and order and on what constitutes law and order.
The governor has voiced concerns of sections of civil society over the slide in law and order; illegal collections by armed groups have been an issue for several years.
7. Recently, the Uttarakhand State Wildlife Advisory Board has permitted proposals on the transfer of forest land in Gangotri National Park for the development of roads.
The decision comes amid the row between India and China along the Line of Actual Control (LAC) in Ladakh.
Under these proposals, a total of 73.36 hectares of forest land at three different sites of Gangotri National Park will be required to be transferred for construction of separate roads, totaling 35.66 km in length.
Gangotri National Park is a protected area and forest land chosen is near the international border with China.
These routes are very important for national security because they will make the movement of Indo-Tibetan Border Police (ITBP) personnel near the China border far easier.
Now, the proposals regarding the land transfer for these roads will be sent to the National Wildlife Board.