Daily Current Affairs for Government Exams:
Today Current Affairs: 3rd October 2020 for UPSC IAS exams, State PSC exams, SSC CGL, State SSC, RRB, Railways, Banking Exam & IBPS, etc
Contents:
Confronting Carbon Inequality
length of a prison sentence:
Data Governance Quality Index: NITI Aayog:
Atal Tunnel:
Exercise Bongosagar:
China's climate commitment:
Other important current affairs
1."Confronting Carbon Inequality",: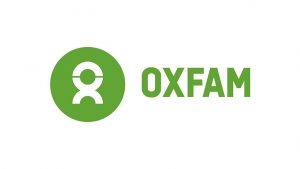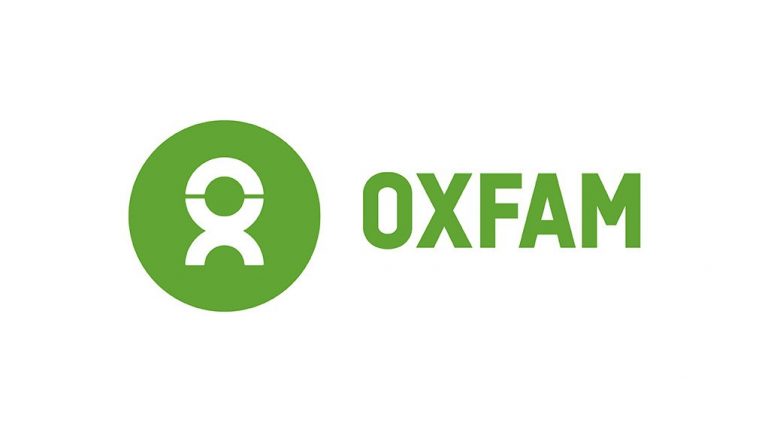 Oxfam International and the Stockholm Environmental Institute (SEI) has released a report titled "Confronting Carbon Inequality", which highlights that a rich person contributes more to the climate crisis than a poor person.
Oxfam is a global organization with affiliates in 20 countries, working together to end the injustice of poverty.
SEI is an international non-profit research and policy organization that promotes sustainability in policymaking.
Key Points
Data Analysis from 1990 to 2015:
The richest 1% of humanity accounted for 15% of cumulative emissions, while the poorest 50% accounted for only 7%.
The richest 10% depleted the global carbon budget by 31% and the poorest 50% used only 4% of the carbon budget.
A carbon budget is a cumulative amount of carbon dioxide (CO2) emissions permitted over a period of time to keep within a certain temperature threshold.
While the richest 10% accounted for 46% of emissions growth, the poorest 50% accounted for only 6%.
About half of the emissions of the richest 10% are associated with North America and the European Union (EU).
Indian Comparison:
An Indian emitted only 1.97 tonnes of CO2 (tCO2) annually, while Americans and Canadians both emitted well over 16 tCO2.
The per capita CO2 emissions of the richest 10% of Indians were about 4.4 tonnes in 2018, in comparison to the per capita emissions of the richest 10% Americans were 52.4 tonnes, almost 12 times that of the richest Indians.
India's per capita emissions were a fraction of not just the EU (6.78 tCO2/person), but also China (7.95 tCO2/person), making it the lowest per capita emitter amongst the world's large economies.
The global carbon budget is being rapidly depleted due to the increasing consumption of the rich in the name of dignity and a decent standard of living.
Of this increased consumption, the largest share of emissions by the rich was from flights and cars, including private jets, luxury SUVs, and sports cars.
Also, the report briefly acknowledged the intersectionality of income inequality and the climate crisis with factors such as race, class, gender, caste, and age.
For example, gender pay inequity meant that men earned higher wages than women which led to higher spendings and more travel.
Global consumption and production models are driven by tenets of capitalistic growth and neoliberalism and it is impossible to decouple those systems from resource extraction and environmental degradation.
Moderate measures such as carbon tax and non-binding climate commitments from corporations and countries are inadequate while considering the scale of transformation.
2. Length of a prison sentence:
The Supreme Court has held that the length of a prison sentence or the gravity of the crime cannot be the sole basis for denying a convict premature release from jail.
The judgment came in a plea made by two prisoners who have been imprisoned for a botched kidnapping for ransom case in Uttar Pradesh.
They are in their early middle age with a record of good conduct in jail.
The court held that "their action of kidnapping was nothing but a fanciful attempt to procure easy money, for which they have learnt a painful life lesson" and ordered their release.
The three-judge bench held that an assessment of the tendency to commit a crime upon release "must be based on antecedents as well as the conduct of the prisoner while in jail, and not merely on his age or apprehensions of the victims and witnesses".
Reformative justice should not merely focus on public harmony but should foster brotherhood and mutual acceptability.
First-time offenders should especially be given a second chance at life allowing them to look forward to a bright future.
3.Data Governance Quality Index: NITI Aayog: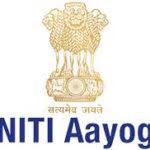 The Department of Fertilizers (Ministry of Chemicals and Fertilizers) has been ranked 3rd out of the 65 Ministries/Departments with a score of 4.11 on a scale of 5 on Data Governance Quality Index (DGQI).
It has been ranked 2nd amongst the 16 Economic Ministries/Departments.
Data Governance Quality Index (DGQI) survey was conducted by Development Monitoring and Evaluation Office (DMEO), Niti Aayog to assess different Ministries/Departments' performance on the implementation of Central Sector Schemes (CS) and Centrally Sponsored Schemes (CSS).
Objective: To drive healthy competition among them and promote cooperative peer learning from best practices.
Benefits: Improve the implementation framework of government policies, schemes, and programs to achieve the desired goals.
Six major themes of DGQI: Data Generation; Data Quality; Use of Technology; Data Analysis, Use, and Dissemination; Data Security and HR Capacity and Case Studies.
Ministries/Departments were classified into six categories: Administrative, Strategic, Infrastructure, Social, Economic and Scientific.
4.Atal Tunnel: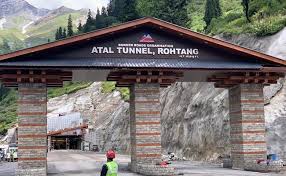 The Prime Minister has inaugurated the Atal Tunnel in Himachal Pradesh's Rohtang, which connects Solang Valley near Manali to Sissu in Lahaul and Spiti district.
The 9.02-km tunnel is the longest highway tunnel in the world above the height of 3,000 meters.
It cuts through a mountain west of the Rohtang pass and will shorten the distance between Solang Valley and Sissu by around 46 km and will take around 15 minutes to cover. Earlier, it would take nearly 4 hours to travel between the two points.
The Atal tunnel is the first step towards all-year connectivity to Ladakh. The tunnel has the potential to link Ladakh to Manali and Chandigarh throughout the year, as it would bypass Rohtang Pass, which is snowed in through the winter months.
The tunnel provides a strategic advantage to the country's armed forces by providing year-long connectivity to border areas.
It will save an entire day for troops and supplies as they move towards forwarding posts.
The residents of Ladakh who had to face immense hardship to avail even basic facilities like healthcare and food supplies will now be able to reach Manali and connect with the rest of the country using this new tunnel.
Essential commodities like petrol and vegetable supplies would also likely be available throughout the year.
The drop in travel time will help many, especially farmers whose precious crops like peas and potatoes will no longer rot in trucks before reaching the market.
Livelihoods in the tourism sector of the residents in Lahaul Valley and Ladakh would get a boost.
Rohtang Pass
Rohtang Pass (elevation 3,978 m) is located in the state of Himachal Pradesh.
It is present on the Pir Panjal Range of Himalayas.
5.Exercise Bongosagar: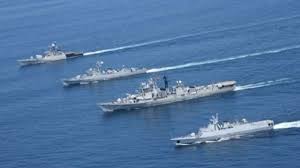 The second edition of Exercise Bongosagar, a bilateral naval exercise between India and Bangladesh, is scheduled to commence in Northern Bay of Bengal on 3rd October 2020.
Its first edition was held in 2019.
Aim: To develop interoperability and joint operational skills through the conduct of a wide spectrum of maritime exercises and operations.
Naval ships from both the countries along with the maritime patrol aircraft and helicopters will be participating in the exercise.
It will be followed by the 3rd edition of India-Bangladesh Coordinated Patrol (IN-BN CORPAT), wherein both countries will undertake joint patrolling along the International Maritime Boundary Line (IMBL).
CORPATs have strengthened understanding between both the navies and instituted measures to stop the conduct of unlawful activities.
The exercise reflects the priority that Indian Navy accords to the Bangladesh Navy as part of the SAGAR (Security And Growth for All in the Region) Vision.
This year's edition assumes greater significance since it is being conducted during Mujib Barsho, the 100th birth anniversary of Bangabandhu Sheikh Mujibur Rahman.
It strengthens the close and long-standing India-Bangladesh relations covering a wide spectrum of activities and interactions.
Both countries share close cultural bonds and a shared vision of a democratic society and a rules-based order.
6.China's climate commitment:
Speaking at the UN General Assembly, Chinese President Xi Jinping made two promises that came as a welcome surprise to climate change watchers.
China would become carbon net-zero by the year 2060.
Net-zero is a state in which a country's emissions are compensated by absorptions and removal of greenhouse gases from the atmosphere.
Absorption can be increased by creating more carbon sinks such as forests, while removal involves the application of technologies such as carbon capture and storage.
Second, the Chinese President announced a small but important change in China's already committed target for letting its emissions "peak", from "by 2030" to "before 2030".
That means China would not allow its greenhouse gas emissions to grow beyond that point.
Xi did not specify how soon "before 2030" means, but even this much is being seen as a very positive move from the world's largest emitter.
Significant is China's commitment:
China is the world's largest emitter of greenhouse gases. It accounts for almost 30% of global emissions, more than the combined emissions in the United States, the European Union, and India, the three next biggest emitters.
Getting China to commit itself to a net-zero target is a big breakthrough, especially since countries have been reluctant to pledge themselves to such long term commitments.
So far, the European Union was the only big emitter to have committed itself to a net-zero emission status by 2050.
Other important current affairs:
1.Earlier this week, late actor Irrfan Khan's wife Sutapa Sikdar made an appeal to legalize CBD oil in India for its potential to treat cancer. Her appeal followed the criticism of actor Rhea Chakraborty after it was reported that she had administered CBD oil, used as a pain reliever for some, to Sushant Singh Rajput when he was alive.
CBD oil is an extract from the cannabis plant. The two main active substances in it are cannabidiol or CBD and delta-9 tetrahydrocannabinol, or THC.
The high that is caused by the consumption of cannabis is due to THC. CBD, however, does not cause a "high" or any form of intoxication.
CBD oil is made by extracting CBD from the cannabis plant, then diluting it with a carrier oil like coconut or hemp seed oil.
Cannabidiol can reduce pain and anxiety. It also reduces psychotic symptoms associated with conditions such as schizophrenia as well as epilepsy.
There is not enough robust scientific evidence to prove that CBD oil can safely and effectively treat cancer.
CBD oil manufactured under a license issued by the Drugs and Cosmetics Act, 1940 can be legally used. However, the use of cannabis as a medicine is not much prevalent in India.
2.Union Minister for Shipping launched diamond jubilee celebration of Shipping Corporation of India, on the occasion of its foundation day. The minister congratulated SCI for completing its 59 glorious years and entering into the 60th year.
The Shipping Corporation of India (SCI) is a Government of India Public Sector Enterprise that operates and manages vessels that services both national and international lines.
SCI was established on 2 October 1961 by the amalgamation of Eastern Shipping Corporation and Western Shipping Corporation.
SCI was also awarded the prestigious "Navratna" status by the Indian Government in 2008.
On the 21st of November 2019, the Government of India approved the privatization of SCI.
3.The Swachh Bharat Diwas, 2020 was celebrated on the occasion of Gandhi Jayanti with the distribution of Swachh Bharat Puraskar by the Ministry of Jal Shakti.
The Swachh Bharat (2020) Awards were conferred to the best performing States/UTs, districts, blocks, GPs, and others in various categories marking six years of the Swachh Bharat Mission (SBM) launch.
The awards were given by the Department of Drinking Water and Sanitation (DDWS).
Top Awards were conferred upon Gujarat, Uttar Pradesh, Haryana, Telangana, Tamil Nadu, Madhya Pradesh, Punjab& others.
Gujarat was felicitated with the first prize in the state category; Tirunelveli, Tamil Nadu as the best district; Khachrod, Ujjain, Madhya Pradesh as best block; and Chinnaur, (Salem) as the best Gram Panchayat for Swachh Sundar Samudayik Shauchalaya (SSSS) campaign organized from 1st Nov 2019 to 30th April 2020.
For the week-long Gandagi Se Mukt (GMB) campaign launched by Prime Minister, Shri Narendra Modi on 8th August 2020, Telangana received the top award for maximum Shramdaan participation.