Daily Current Affairs for Government Exams:
Today Current Affairs:4th April 2020 for UPSC IAS exams, State PSC exams, SSC CGL, State SSC, RRB, Railways, Banking Exam & IBPS, etc
Contents:
Bacillus Calmette-Guerin (BCG) vaccination:
Round-tripping
The rise in Violence Against Women
Online Hackathon, "Hack the Crisis
Other important current affairs
1.Bacillus Calmette-Guerin (BCG) vaccination: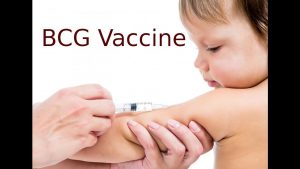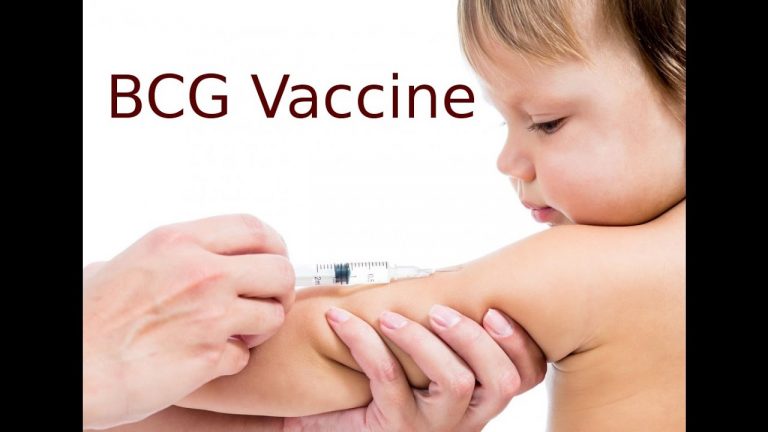 According to US-based research, a combination of reduced morbidity and mortality could make the Bacillus Calmette-Guerin (BCG) vaccination a "game-changer" in the fight against novel coronavirus.
BCG Vaccine:
Bacillus Calmette–Guérin (BCG) vaccine is a vaccine primarily used against tuberculosis (TB).
In countries where TB or leprosy is common, one dose is recommended in healthy babies as close to the time of birth as possible.
In areas where tuberculosis is not common, only children at high risk are typically immunized, while suspected cases of tuberculosis are individually tested for and treated.
The BCG vaccine contains a live but weakened strain of tuberculosis bacteria that provokes the body to develop antibodies to attack TB bacteria.
This is called an adaptive immune response, because the body develops a defense against a specific disease-causing microorganism, or pathogen, after encountering it.
Most vaccines create an adaptive immune response to a single pathogen.
Unlike other vaccines, the BCG vaccine may also boost the innate immune system, first-line defenses that keep a variety of pathogens from entering the body or from establishing an infection.
Doctors and scientists in India have expressed caution on this study, which argues that countries that have deployed the BCG-tuberculosis vaccine in their immunisation programmes have seen fewer deaths from COVID-19. They say, it is premature for India, that has had a consistent TB vaccination policy since 1968, to take comfort from the study.
2. Round-tripping: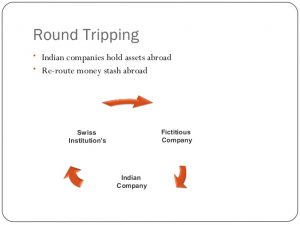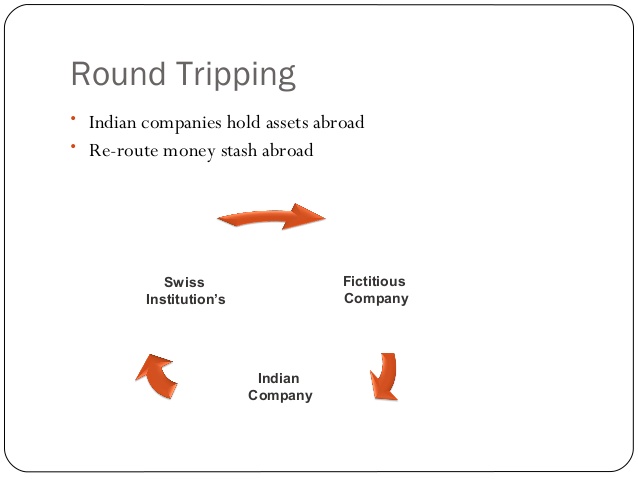 In a major relief for New Delhi Television Limited (NDTV), the Supreme Court has quashed an income tax reassessment notice issued by revenue authorities against the premier news broadcasting company.
The income tax department had accused NDTV of "round-tripping" finances in connection with a July 2007 issuance of step-up coupon bonds amounting to $100 million through its U.K. subsidiary.
Round tripping refers to money that leaves the country through various channels and makes its way back into the country often as foreign investment. This mostly involves black money and is allegedly often used for stock price manipulation.
Round tripping is often done through a series of transactions that don't have any substantial commercial purposes, which makes it fall within the trappings of GAAR.
It could be invested in offshore funds that in turn invest in Indian assets.
The Global Depository Receipts (GDR) and Participatory Notes (P-Notes) are some of the other routes that have been used in the past.
There are a number of observed factors that promotes round-tripping.
Mainly, Tax concessions allowed in the foreign country encourages individuals to park money there and then reroute it.
3.The rise in Violence Against Women: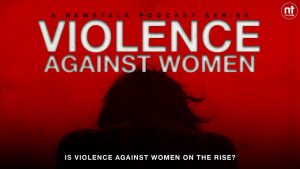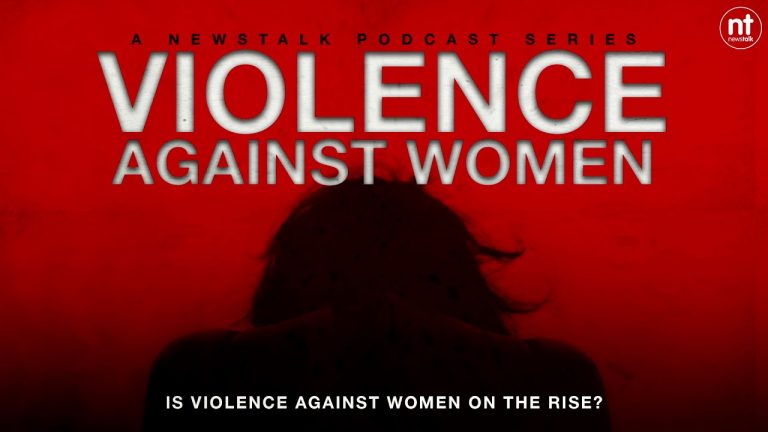 The National Commission for Women (NCW) has recorded a more than twofold rise in gender-based violence.
It has been argued that the national lockdown has left many people jobless, uncertain over salaries, in forced isolation and in stressed households which have resulted in a steep rise in violence against women.
Data Analysis:
Total complaints- Rose from 116 in the first week of March to 257 in the final week of March.
Rape or attempt to rape- Rose sharply from 2 to 13.
Domestic violence- Increased from 30 to 69 over the same comparative period.
Police apathy towards women- Almost threefold increase as the police are busy enforcing the lockdown to curb the spread of Covid-19.
Right to live with dignity (Article 21)- Rose to 77 from 35. Such cases could pertain to discrimination on the basis of gender, class or caste or all three of them combined.
These cases might be a fragment of the actual number as many women will not be able to reach out due to various reasons.
Reasons:
Privacy: Women are not able to reach out because of restrictions on movement as well as a lack of privacy within homes. Women need privacy and certainty that they will not be discovered by their family but that becomes impossible in the presence of the entire house.
Frustration among Males: There is a lot of anxiety in people's minds about their jobs, salaries, and livelihood. Women become easy targets for men for venting out their anger in patriarchal societies.
Lockdown: It has restricted the movement and closed women's avenues to escape violence such as relocating to their natal homes or contacting the local police.
4. Online Hackathon, "Hack the Crisis":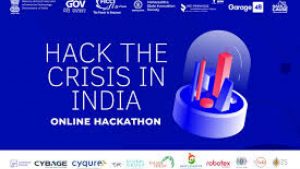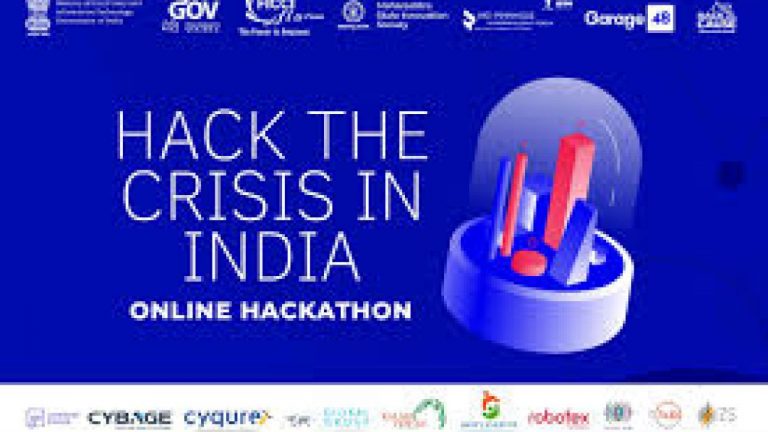 The Minister of electronics and IT & HRD Shri Sanjay Dhotre launched "Hack the Crisis- India". It is an online hackathon that aims to work on solutions for COVID-19.
The initiative is being organized by "FICCI Ladies Organization" and "Hack a Cause-India". The initiative is supported by the Ministry of Electronics and IT.
The Hackathon is a part of Global initiative.
The main objective of the hackathon is to find non-medical solutions that will help contain the COVID-19 virus.
The "Hack the Crisis" began in Estonia.
A private firm Accelerate Estonia along with other start ups launched the online event. More than 2000 participated and it was a huge hit.
Following its success, they have taken it globally with the help of several other start-ups, government institutions, and private sector units.
The global event is to be held between April 9, 2020, and April 11, 2020.
Today, the initiative has reached more than 100,000 participants.
Other important current affairs:
1. Recently, legal experts raised concerns over the privacy policy of Aarogya Setu app, launched by the government, to allow people to assess if they are at risk of contracting Covid-19.
They are of the view that there is a need for clarity on how the data collected by the app be stored and used by the government.
Aarogya Setu app has been launched by the Ministry of Electronics and Information Technology.
It will help people in identifying the risk of getting affected by the CoronaVirus.
It will calculate risk based on the user's interaction with others, using cutting edge Bluetooth technology, algorithms, and artificial intelligence.
2. The Uttar Pradesh government has said that six persons associated with the Tablighi Jamaat who have been accused of misbehaving with women staff at the district hospital in Ghaziabad will be charged under the National Security Act (NSA).
National Security Act, 1980: It allows preventive detention for months, if authorities are satisfied that a person is a threat to national security or law and order.
The person does not need to be charged during this period of detention.
The goal is to prevent the individual from committing a crime.
It was promulgated on September 23, 1980, during the Indira Gandhi government.
As per the National Security Act, the grounds for preventive detention of a person include:

acting in any manner prejudicial to the defence of India, the relations of India with foreign powers, or the security of India.
regulating the continued presence of any foreigner in India or with a view to making arrangements for his expulsion from India.
preventing them from acting in any manner prejudicial to the security of the State or from acting in any manner prejudicial to the maintenance of public order or from acting in any manner prejudicial to the maintenance of supplies and services essential to the community it is necessary so to do.
4. The Home Ministry has said that persons violating the containment measures will be liable to be punished under provisions of the Disaster Management Act 2005, besides Section 188 IPCSection 188 IPC deals with those disobeying an order passed by a public servant, and provides for imprisonment ranging from one to six months.
5. Associations representing officers of Central Civil Services, including the Indian Administrative Service (IAS) and the Indian Police Service (IPS), have formed an initiative called 'Caruna' to support and supplement the government's efforts in fighting coronavirus.
The acronym 'Caruna' stands for Civil Services Associations Reach to Support in Natural Disasters.
It represents a collaborative platform, on which civil servants, industry leaders, NGO professionals and IT professionals among others have come together to contribute their time and abilities.
6. Bhai Nirmal Singh Khalsa died due to complications arising out of COVID-19.
Bhai Nirmal Singh Khalsa (1952 –2020) was an Indian Sikh Hazoori Ragi of Darbar Sahib, Golden Temple in Punjab.
He is one of the finest raagis having knowledge of all the 31 Raags in Gurbani of Dhan Sri Guru Granth Sahib Ji.
For his services in the field of "arts", he was awarded the Padma Shri award by the government of India in 2009.
He was the first hazoori raagi to receive this award
7. India seeks $6 billion loans from AIIB, ADB to combat COVID-19.
The central government is in talks with Asian Infrastructure Investment Bank (AIIB) and ADB to secure these loans to further the testing and infrastructure facilities in the country.
India has already secured $1 billion funding from the World Bank to better its health sector for fighting against the coronavirus pandemic according to previous reports.
The World Bank has approved a fast-track $1 billion "India COVID Emergency Response and Health Systems Preparedness Project" to help India prevent, detect, and respond to the pandemic and better its public health preparedness.
It was the largest ever healthcare sector support from the World Bank.
Asian Infrastructure Investment Bank (AIIB) is a multilateral development bank with a mission to improve social and economic outcomes in Asia and beyond.
It is headquartered in Beijing.
8. Naval Dockyard, Mumbai has designed and developed its own handheld IR based temperature sensor for undertaking screening of a large number of personnel at the entry gates of the yard reducing the load on the security sentries at the gate.
9. The Ministry of Environment, Forest and Climate Change has exempted manufacturers of bulk drugs and intermediates from Environment Impact Assessment (EIA) till 30th September as an interim measure.
It was done to expedite clearances to such manufacturers and intermediaries which are making medicines related to Covid-19.
10. Google has released 'COVID-19 Community Mobility Reports'. These reports aim to provide insights into what has changed in response to policies aimed at combating COVID-19.
The reports cover 131 countries and chart movement trends over time by geography, across different categories of places such as retail and recreation, groceries and pharmacies, parks, transit stations, workplaces, and residential.
The report comes at a time when communities across the globe are looking at measures such as social distancing as a key action to deal with the COVID-19 pandemic.
The company said it adopted technical measures to ensure that no individual could be identified through the new reports.
The reports have been developed according to the company's stringent privacy protocols and policies.
Google is an American search engine company founded in 1998 by Serge Brin and Larry Page.
It is a subsidiary of Alphabet Inc.
11. The Italian Prime Minister has proposed Corona bonds to be issued by the European Union (EU) to deal with the situation created by Covid-19.
Corona bonds are joint debt issued to member states of the EU.
This would be mutualized debt, taken collectively by all member states of the EU.
The funds would come from the European Investment Bank.
Countries like Italy, Spain which have suffered huge deaths due to Covid-19 are demanding such kind of economic measures from the EU to meet the extraordinary situation.
However, Germany, Netherlands, Austria, and Finland, also known as the "Frugal Four", the fiscally conservative EU states have opposed such type of idea.
12. The National Health Authority has partnered with Uber India to provide dedicated transportation services to the health care workers that are involved in treating COVID-19 patients.
UBER is to facilitate 150 free cars in the major cities such as Kanpur, New Delhi, Patna, Prayagraj, Ghaziabad, Noida and Lucknow.
The facility is being launched under the name "UberMEdic Service".
These vehicles are to equipped with a roof to floor plastic enclosing that will act as a protective barrier between the driver and the rider.
13. Bharat Biotech along with virologists of the University of Wisconsin and Madison have begun the development and testing of a new vaccine called CoroFlu for COVID-19.
The vaccine is to be developed with the M2SR vaccine as the main component.
The M2SR vaccine is used against the flu.
The M2SR is a self-limiting version of the influenza virus.
It induces an immune response against the flu.
14. International Mine Awareness Day is commemorated every year on 4 April to spread awareness about the threat caused by landmines to the safety, health, and lives of civilian populations and encourages state Governments to develop mine-clearing programmes.
It was first observed in 2006 and was declared by UN General Assembly in 2005.
Daniel Craig is the first UN Global Advocate for the Elimination of Mines and Explosive Hazards.
15. Department of Science & Technology approved setting up of a Centre for Augmenting WAR with COVID-19 Health Crisis (CAWACH) to scout, evaluate and support the innovations and start-ups that address COVID-19 challenges.
The Society for Innovation and Entrepreneurship (SINE), at IIT Bombay, is the Implementing Agency of the CAWACH.
It will provide access to pan India networks for testing, trial and market deployment of instruments to tackle COVID-19.