Daily Current Affairs for Government Exams:
Today Current Affairs:3rd April 2020 for UPSC IAS exams, State PSC exams, SSC CGL, State SSC, RRB, Railways, Banking Exam & IBPS, etc
Contents:
New features of National Agriculture Market (e-NAM) Platform
Financial Action Task Force:
Geofence.:
GRACE-FO mission:
The Government of India launched 5 research projects in order to control the spread of COVID-19
Other important current affairs
1. New features of National Agriculture Market (e-NAM) Platform.: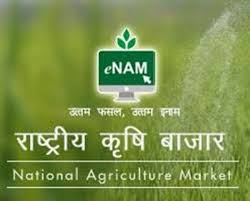 Agriculture Minister Narendra Singh Tomar launched new features of National Agriculture Market (e-NAM) Platform.
It will help strengthen agriculture marketing by farmers which will reduce their need to come to wholesale mandis for selling their harvested produce, at a time when there is critical need to decongest mandis to effectively fight against COVID-19.
These software modules are namely:
Warehouse based trading module in e-NAM software to facilitate trade from warehouses based on e-NWR,
FPO trading module in e-NAM whereby FPOs can trade their produce from their collection center without bringing the produce to APMC.
The enhanced version of the logistic module has been released to facilitate inter-mandi and inter-state trade at this juncture.
These software modules are warehouse based trading module in e-NAM software and Farmer Producer Organisation trading module in e-NAM.
e-Nam:
e-NAM was launched in 2016 as a pan-India electronic trade portal linking Agricultural Produce Market Committee – APMCs across the States.
Already 585 mandis in 16 States and two Union Territories have been integrated on the e-NAM portal.
e-NAM provides for contactless remote bidding and mobile-based any time payment for which traders do not need to either visit mandis or banks for the same.
2. Financial Action Task Force: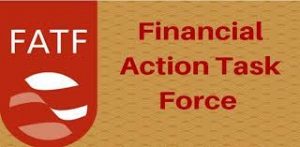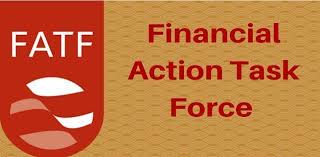 The decision by a Pakistani court in Sindh to acquit Ahmed Omar Sheikh Saeed of murdering journalist Daniel Pearl will be raised by India at the next meeting of the Financial Action Task Force, where Pakistan's greylist status will come up for discussion.
The accused in the murder of a U.S. journalist had been released by India in 1999 in exchange for 155 hostages.
About FATF:
The Financial Action Task Force (FATF) is an inter-governmental body established in 1989 on the initiative of the G7.
It is a "policy-making body" which works to generate the necessary political will to bring about national legislative and regulatory reforms in various areas.
The FATF Secretariat is housed at the OECD headquarters in Paris.
Initially, it was established to examine and develop measures to combat money laundering.
In October 2001, the FATF expanded its mandate to incorporate efforts to combat terrorist financing, in addition to money laundering.
In April 2012, it added efforts to counter the financing of proliferation of weapons of mass destruction.
The FATF currently comprises 37 member jurisdictions and 2 regional organisations, representing most major financial centres in all parts of the globe. It also has observers and associate members.
Blacklist and grey list:
Black List: Countries knowns as Non-Cooperative Countries or Territories (NCCTs) are put in the blacklist. These countries support terror funding and money laundering activities. The FATF revises the blacklist regularly, adding or deleting entries.
Grey List: Countries that are considered safe haven for supporting terror funding and money laundering are put in the FATF grey list. This inclusion serves as a warning to the country that it may enter the blacklist.
3.Geofence.: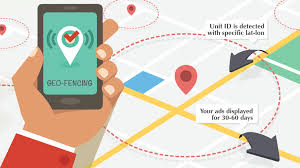 The centre has tested an application that triggers e-mails and SMS alerts to an authorised government agency if a person has jumped quarantine or escaped from isolation, based on the person's mobile phone's cell tower location. The "geo-fencing" is accurate by up to 300 m.
The States have been asked to seek the approval of their Home Secretaries under the provisions of Section 5(2) of the Indian Telegraph Act, 1885, for the specified mobile phone numbers to request the DoT to provide information by email or SMS in case of violation of "geo-fencing".
Geofencing
It is a location-based service in which an app or other software uses GPS, RFID, Wi-Fi or cellular data to trigger a pre-programmed action when a mobile device or RFID tag enters or exits a virtual boundary set up around a geographical location, known as a geofence.
It can prompt mobile push notifications, trigger text messages or alerts, send targeted advertisements on social media, allow tracking on vehicle fleets, disable certain technology or deliver location-based marketing data.
To make use of geofencing, an administrator or developer must first establish a virtual boundary around a specified location in GPS- or RFID-enabled software.
This virtual geofence will then trigger a response when an authorized device enters or exits that area, as specified by the administrator or developer.
4. GRACE-FO mission:


New satellite-based, weekly global maps of soil moisture and groundwater wetness conditions were developed by US space agency National Aeronautics and Space Administration (NASA) and the University of Nebraska-Lincoln (UNL) on March 31, 2020.
Data available from NASA and German Research Center for Geosciences' Gravity Recovery and Climate Experiment Follow On (GRACE-FO) satellites were used to derive these global maps.
The satellite-based observations of changes in water distribution were integrated with other data within a computer model that simulated water and energy cycles.
The model then produced among other outputs time-varying maps of the distribution of water at three depths: Surface soil moisture, root zone soil moisture (roughly the top three feet of soil) and shallow groundwater.
The maps have a resolution of up to 8.5 miles, providing continuous data on moisture and groundwater conditions across the landscape.
The scientific community believes data available through this project would fill existing gaps in understanding the full picture of wet and dry conditions that can lead to drought.
These tools are absolutely critical to helping us address and offset some of the impacts anticipated, whether it is from population growth, climate change or just increased water consumption in general.
The data would also help in managing the selection of appropriate agricultural crops and predicting yields.
 GRACE-FO mission:
The Gravity Recovery and Climate Experiment Follow-on (GRACE-FO) mission is a partnership between NASA and the German Research Centre for Geosciences (GFZ).
GRACE-FO is a successor to the original GRACE mission, which began orbiting Earth on March 17, 2002.
The GRACE missions measure variations in gravity over Earth's surface, producing a new map of the gravity field every 30 days.
GRACE-FO will continue the work of tracking Earth's water movement to monitor changes in underground water storage, the amount of water in large lakes and rivers, soil moisture, ice sheets and glaciers, and sea level caused by the addition of water to the ocean.
These discoveries provide a unique view of Earth's climate and have far-reaching benefits to society and the world's population.
5. The Government of India launched 5 research projects in order to control the spread of COVID-19.: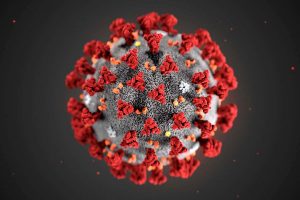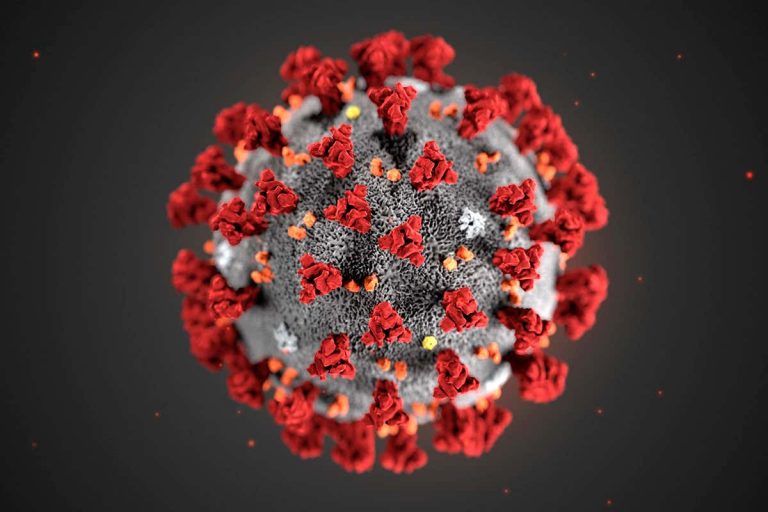 The projects neither focus on vaccines nor on medicines. GoI has been very clear and has also announced earlier that it is currently not into developing medicine for COVID-19. Rather the first priority is to mitigate the spread. The research projects were selected based on this plan.
The projects are to be supervised by the Department of Science and Technology
Project 1
The first project aims to search the metabolite biomarker signature for the virus.
These markers will help in capturing the activities of the cell or an organism infected with the virus.
This knowledge is base for developing a potential drug for the vaccines
Project 2
The second project is to develop viricidal coatings that shall be used in surgical masks to prevent the spread of highly contagious viruses such as SARS, COVID-19, etc.
Project 3
The third project is to develop antiviral surface coatings to help prevent the spread of infections caused by the influenza virus.
The aim is to develop polymeric compounds that will be coated upon surfaces and will kill the viruses completely upon contact.
Project 4
The fourth project is to develop a material which when applied over surfaces will remove viruses and bacteria adhering to it.
Project 5
The fifth project is to develop antibody-based capture of COVID-19 and inactivate it using lipid-based gel.
Other important current affairs:
1. Recently, India supplied 6.2 tonnes of essential medicines to the Maldives, under Operation Sanjeevani as assistance in the fight against COVID 19.
The medicines were delivered by a Hercules C-130J-30 aircraft of Indian Air Force.
The medicines include influenza vaccines, antiviral drugs such as lopinavir and ritonavir among others as well as consumables such as catheters, nebulisers, urine bags and infant feeding tubes.
Lopinavir and ritonavir have been used to treat patients with COVID-19 in some countries.
In March India also dispatched a 14-member Army medical team to the Maldives to set up a viral testing lab there and gifted 5.5 tonnes of essential medicines.
2. Banks are concerned about the build-up of Non-performing Assets (NPAs) as the disruption caused to business operations and supply chains during the 21-day lockdown period will take time to repair.
This is despite the fact that the Reserve Bank of India (RBI) has injected fresh liquidity into the banking system and given banks leeway to deal with potential stress in loan accounts.
Fresh NPAs

The 21-day period lockdown would cause pain to lenders, especially in loan
accounts from sectors including Micro, Small & Medium Enterprises (MSMEs), airlines, real estate, auto dealers, gems and jewellery, metals among others.
Banks are concerned about MSME loans and those extended to manufacturing sectors, such as auto, steel, renewable energy, as those where fresh NPAs are looming.

According to the RBI's financial stability report, the share of large borrowers in scheduled commercial banks' total loan portfolios and their share in GNPAs was at 51.8%and 79.3% respectively, in September 2019.
3. Tony Lewis, one of the men behind the Duckworth-Lewis-Stern method used in weather-affected limited overs cricket matches, has died aged 78.
4.DARPG's National Monitoring Dashboard on COVID 19 Grievances was launched today where COVID19 related grievances received in CPGRAMS with all Ministries/ Departments and States/ Union Territories are monitored on a priority basis by a technical team of DARPG.
The National Monitoring Dashboard was developed and implemented at https://darpg.gov.in where COVID-19 related grievances are monitored on a priority basis by a technical team of Department of Administrative Reforms and Public Grievances (DARPG).
It has been developed by DARPG in pursuance of the recommendations of the Empowered Group of Officers 10 constituted under the Disaster Management Act 2005 on Public Grievances and Suggestions to ensure timely implementation of COVID 19 Response Activities.
5. The Scientists and Students in Indian Institute of Science (IISc Bengaluru) have developed a prototype of an indigenous ventilator under project Praana.
The prototype has mass flow sensors and controllers which accurately tell how much oxygen is flowing and what volume the patient is inhaling in one breath.
6. Jawaharlal Nehru Centre for Advanced Scientific Research (JNCASR), an autonomous institution under the Department of Science and Technology, has developed a one-step curable anti-microbial coating which, when coated on different surfaces such as textile, plastic and so on could kill a range of virus types including COVID 19.
7. The Department of Telecommunications (DoT) has shared a Standard Operating Procedure (SOP) with all telecom service providers regarding the application called COVID-19 Quarantine Alert System (CQAS).
CQAS collects phone data, including the device's location, on a common secured platform and alerts the local agencies in case of a violation by COVID patients under watch or in isolation.
8. Recently, the United Nations Conference on Trade and Development (UNCTAD) has observed that the economic uncertainty sparked by the Covid-19 will likely cost the global economy $1 trillion in 2020.
The observation is based on the World Economic Situation and Prospects 2020 released by UNCTAD.
A slowdown in the global economy to under 2% for this year is envisaged which will probably cost in the order of $1 trillion.
Worst possible scenario: If the world economy grew at only 0.5% which would involve a $2 trillion hit to gross domestic product (GDP).
Best case scenario: With moderate declines in private consumption, investment and exports and offsetting increases in government spending, global growth would fall to 1.2% in 2020.
9. Recently, the Prime Minister of India has held a video conference with the Chief Ministers of the States on tackling the Covid-19 pandemic.
He emphasised on the importance of formulating a common exit strategy to ensure a steady re-emergence of the population after the lockdown is over.
10. The Centre is planning to start the next academic year virtually.
Many schools have been shut since early March due to the COVID-19 pandemic, even before the countrywide lockdown.
This means that the new academic calendar will begin as usual in April for classes 9 to 12, though the last academic year may have been somewhat truncated, with examinations postponed in some cases including the CBSE exams for classes 10 and 12.
Recently, it has been decided that the CBSE will conduct exams only for the main subjects: required for promotion or maybe crucial for admission in higher educational institutions.
11. The demand for work by households under the Mahatma Gandhi National Rural Employment Guarantee Act (MGNREGA) programme surged to a nine-year high in 2019-20.
According to the MGNREGA official portal, 5.47 crore households sought MGNREGA works, the highest since 2010-11, when the number was 5.5 crore.
More individuals too worked under MGNREGA in 2019-20, with 7.86 crores employed at various sites across the country.
This is the highest since 2012-13 when 7.97 crore individuals worked under this programme.
12.National Cadet Corps (NCC) has offered a helping hand to civilian authorities in the country's fight against COVID-19 by extending the services of cadets under 'Exercise NCC Yogdan'
It is a youth development movement. It came into existence under the National Cadet Corps Act XXXI of 1948.
It is a Tri-Services Organization, comprising the Army, Navy and Air Force, engaged in grooming the youth of the country into disciplined and patriotic citizens.
13. Recently, Doctors and scientists in India have expressed caution on a study, which argues that countries that have deployed the BCG-tuberculosis vaccine in their immunisation programmes have seen fewer deaths from COVID-19.
BCG, or bacilli Calmette-Guerin, is a vaccine for tuberculosis (TB) disease.
Recently, Doctors and scientists in India have expressed caution on a study, which argues that countries that have deployed the BCG-tuberculosis vaccine in their immunisation programmes have seen fewer deaths from COVID-19.
BCG, or bacille Calmette-Guerin, is a vaccine for tuberculosis (TB) disease.
14. The Government of India has launched the "COVID-19 Fact Check Unit" under the Ministry of Information and Broadcasting.
The unit is to operate through GMAIL. It will get messages at pibfactcheck@gmail.com and send response at the earliest.
It will also act as a source of information provider about COVID-19.
15. The Indian Army serves under the motto "Service Before Self".
Continuing to live with the motto even after retirement, the department of Ex-servicemen operating under the Ministry of Defence took the initiative to mobilize ex-servicemen to assist state and district administration.
16. Defence Research and Development Organisation (DRDO) has developed a bio-suit to keep the medical, paramedical and other personnel engaged in combating COVID-19 safe from the virus.
The current production capacity is 7,000 suits per day.
The suit has been subjected to rigorous testing for textile parameters as well as protection against synthetic blood exceeding the criteria defined for body suits by Ministry of Health and Family Welfare.
17. Justice Rajnesh Oswal was sworn in as the permanent Judge of the common High Court of Jammu & Kashmir and Ladakh increasing the strength of judges to 9.
He is the first Judge of the Jammu and Kashmir High Court to take oath under the Indian Constitution.
He was administered the oath of office by Justice Gita Mittal in a simple but impressive ceremony in Jammu.