What Is Fish Kill?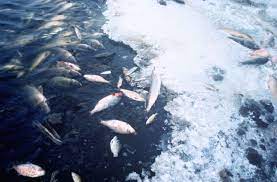 Thousands of dead fish washed up on the beaches of southeast Texas due to a phenomenon called "fish kill," which occurs when low levels of dissolved oxygen in the water cause suffocation of the fish.
Texas is a state in the South Central region of the United States.
It is the second-largest U.S. state by both area and population.
The occurrence, known as a fish kill, resulted in the death of various fish species and has been attributed to specific environmental factors.
The fish kill in Texas can be attributed to low oxygen levels in the water.
When oxygen levels drop significantly, fish are unable to breathe, leading to suffocation and ultimately death.
This situation is exacerbated when numerous fish are affected within a specific area over a short period.
Several factors played a role in the Texas fish kill.
Warm water temperatures reduce the amount of dissolved oxygen in the water, making it harder for fish to breathe.
Additionally, calm seas prevent oxygen from being replenished through wind and waves, further exacerbating the oxygen depletion.