Today Current Affairs: 7th April 2021 for UPSC IAS exams, State PSC exams, SSC CGL, State SSC, RRB, Railways, Banking Exam & IBPS, etc
Mission Director Of Atal Innovation Mission (AIM): Dr Chintan Vaishnav: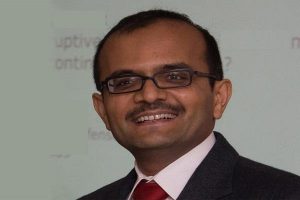 Noted socio-technologist Dr Chintan Vaishnav has been appointed the mission director of Atal Innovation Mission (AIM), the government's flagship initiative under NITI Aayog.
Vaishnav will take over from Ramanathan Ramanan later this month. Ramanan has been leading AIM as its first mission director since June 2017.
Vaishnav is currently at the Massachusetts Institute of Technology (MIT), US. He holds a PhD in technology, management, and policy from MIT.
Vaishnav is an engineer trained to understand and build large-scale systems, with both humans as well as technological complexities.
AIM's mission is to create and promote a vibrant ecosystem of innovation and entrepreneurship across the country.
So far, AIM has established 72,59 Atal Tinkering Labs in schools across 650 districts, providing over 3.5 million students access to emerging technologies.
Artificial Intelligence (AI) Based Portal 'SUPACE':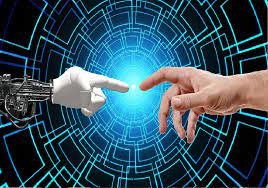 The Chief Justice of India (CJI) launched an Artificial Intelligence (AI) based portal 'SUPACE' in the judicial system aimed at assisting judges with legal research.
SUPACE is short for Supreme Court Portal for Assistance in Court's Efficiency.
Earlier, the E-Courts Project was conceptualized on the basis of "National Policy and Action Plan for Implementation of Information and Communication Technology (ICT) in the Indian Judiciary – 2005" submitted by the e-Committee of the Supreme Court.
About SUPACE:
It is a tool that collects relevant facts and laws and makes them available to a judge.
It is not designed to take decisions, but only to process facts and to make them available to judges looking for input for a decision.
Initially, it will be used on an experimental basis by the judges of Bombay and Delhi High Courts who deal with criminal matters.
It will produce results customized to the need of the case and the way the judge thinks.
This will be time-saving. It will help the judiciary and the court in reducing delays and pendency of cases.
AI will present a more streamlined, cost-effective, and time-bound means to the fundamental right of access to justice.
It will make the service delivery mechanism transparent and cost-efficient.
International Monetary Fund's (IMF) World Economic Outlook: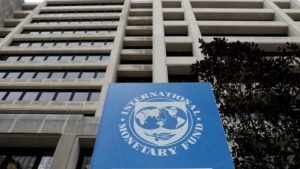 The latest edition of the International Monetary Fund's (IMF) World Economic Outlook has raised its Financial Year (FY) 2021 growth forecast for India to 12.5% from 11.5% estimated earlier in January 2021.
Indian economy is expected to grow by 12.5% in 2021 and 6.9% in 2022.
In 2020, India's economy witnessed an estimated contraction of 8%.
The growth rate for India in 2021 is stronger than that of China.
China was the only major economy to have a positive growth rate of 2.3% in 2020 and is expected to grow by 8.6% in 2021 and 5.6% in 2022.
Global Economy:
The IMF predicted stronger recovery in 2021 and 2022 with growth projected to be 6% in 2021 and 4.4% in 2022.
In 2020, the global economy contracted by 3.3%
The contraction for 2020 is 1.1% points smaller than the previous projection, reflecting:
Higher-than-expected growth outturns in the second half of the year for most regions after lockdowns were eased and as economies adapted to new ways of working.
Additional fiscal support in a few large economies and the anticipated vaccine-powered recovery in the second half of the year.
Cargo Vessel Sank In The Shitalakhsya River In Narayanganj In Bangladesh: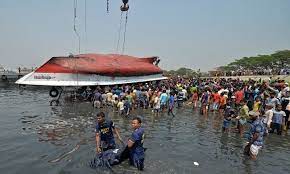 A Bangladesh ferry carrying around 50 passengers collided with a cargo vessel and sank in the Shitalakhsya River in Narayanganj in Bangladesh, leaving at least 26 people dead.
Shitalakshya River
Shitalakshya River (also known as Lakhya River) is a distributary of the Brahmaputra.
In its initial stages, it flows in a southwest direction and then east of the city of Narayanganj in central Bangladesh until it merges with the Dhaleswari near Kalagachhiya.
A portion of its upper course is known as Banar River.
Direct Payment Of Minimum Support Price: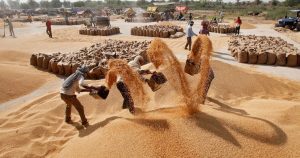 After the recent orders from the Food Corporation of India (FCI), the farm unions warned that the Centre's insistence on direct payment of Minimum Support Price (MSP) could derail the crop procurement process.
The Centre wants to make direct online MSP payment to farmers' bank accounts, to remove middlemen from the process.
MSP is the price that government agencies pay whenever they procure a particular crop.
Currently, arhtiyas (commission agents) get the payments in their accounts, which they, in turn, pay to farmers through cheques.
The Centre has to pay a 2.5% commission to arhtiyas who facilitate procurement of the crop from farmers to government agencies and take a commission for that from the government.
Jamabandhi System:
FCI order stipulates that tenant farmers and sharecroppers must produce a jamabandhi.
Jamabandhi is a legal agreement proving that they have the right to till leased land, in order to get paid for procured crops.
The FCI's also proposed to tighten quality requirements for wheat and paddy procurement.
Central Vigilance Commission (CVC) Modified Guidelines: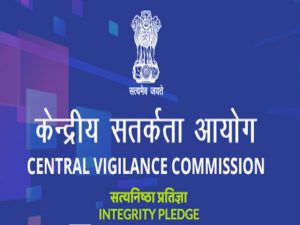 The Central Vigilance Commission (CVC) has modified the guidelines pertaining to the transfer and posting of officials in the vigilance units of government organisations, restricting their tenure to three years at one place.
There are 3 principal actors at the national level in the fight against corruption: the Lokpal, the CVC and the Central Bureau of Investigation (CBI).
The Guidelines:
The tenure of personnel in a vigilance unit at one place including lower level functionaries, should be limited to three years only.
The tenure may be extended to three more years, although at a different place of posting.
The personnel, who have completed more than five years in vigilance units at the same place, should be shifted on top priority basis.
After transfer from the vigilance unit, a compulsory cooling off period of three years should be observed before a person can be considered again for posting in the vigilance unit of the organisation concerned.
Central Vigilance Commission
Central Vigilance Commission is conceived to be the apex vigilance institution, free of control from any executive authority, monitoring all vigilance activity under the Central Government.
It advises various authorities in Central Government organizations in planning, executing, reviewing and reforming their vigilance work.
The CVC was set up by the Government in February, 1964 on the recommendations of the Committee on Prevention of Corruption, headed by K. Santhanam.
The Parliament enacted Central Vigilance Commission Act, 2003 (CVC Act) conferring statutory status on the CVC.
It is an independent body which is only responsible to the Parliament.
It submits its report to the President of India.
Functions:
Exercise superintendence over the functioning of the Delhi Special Police Establishment (CBI) insofar as it relates to the investigation of offences under the Prevention of Corruption Act, 1988.
The CVC receives complaints on corruption or misuse of office and recommends appropriate action.
Following institutions, bodies, or a person can approach CVC: Central government, Lokpal and Whistle blowers.
CVC has no investigation wing of its own as it depends on the CBI and the Chief Vigilance Officers (CVO) of central organizations, while CBI has its own investigation wing drawing its powers from Delhi Special Police Establishment Act, 1946.
Composition:
It is a multi-member Commission consisting of a Central Vigilance Commissioner (Chairperson) and not more than 2 Vigilance Commissioners (Member).
World Health Day: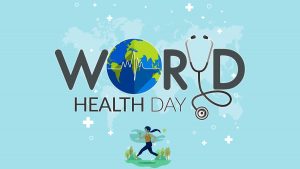 World Health Day is celebrated on April 07, 2021.
The World Health Day is a global health awareness day celebrated every year on 7 April, under the sponsorship of the World Health Organization (WHO).
Since 1950, World Health Day is held annually on April 7.
The date of April 7 marks the anniversary of the founding of WHO in 1948.
The theme of this year is Building a fairer, healthier world for everyone.
National Super Computing Mission (NSM):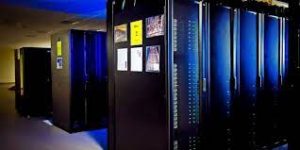 India is fast emerging a leader in high power computing with the National Super Computing Mission (NSM).
The National Supercomputing Mission was launched to enhance the research capacities and capabilities in the country by connecting them to form a Supercomputing grid, with National Knowledge Network (NKN) as the backbone.
The Mission is being jointly steered by the Department of Science and Technology (DST) and the Ministry of Electronics and Information Technology (MeitY) and implemented by the Centre for Development of Advanced Computing (C-DAC), Pune, and the Indian Institute of Science (IISc), Bengaluru.
Phases:
Computing infrastructure has already been installed in four premier institutions and installation work is in rapid progress in 9 more.
Completion in of Phase II of NSM in September 2021 will take the country's computing power to 16 Petaflops (PF).
Phase III, initiated this year, will take the computing speed to around 45 Petaflops. This will include three systems of 3 PF each and one system of 20PF as a national facility.
PARAM Shivay, the first supercomputer assembled indigenously, was installed in IIT (BHU), followed by PARAM Shakti, PARAM Brahma, PARAM Yukti, PARAM Sanganak at IIT-Kharagpur IISER, Pune, JNCASR, Bengaluru and IIT Kanpur respectively.
PARAM Siddhi – AI, the high-performance computing-artificial intelligence (HPC-AI) supercomputer, has achieved global ranking of 62 in TOP 500 most powerful supercomputer systems in the world, released on 16th November 2020.
Vladimir Putin: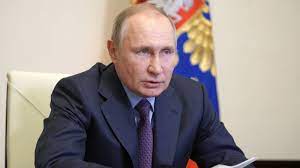 Russian President Vladimir Putin signed the legislation that may be able to keep him in power until 2036, when he will be 83 years old.
Putin, a former KGB officer who is now 68, completes his ongoing six-year tenure his fourth as President in 2024.
He has already run the country either as President or as Prime Minister for more than 20 years.
This is the longest period a leader has been in power since Joseph Stalin, who was Secretary General of the Communist Party of the Soviet Union (1922-1953) and the premier of the Soviet Union from 1941-1953.
Some critics have likened Putin's move to a power grab while others have called them a "constitutional coup".
Before the new legislation was signed, a President could serve a maximum of two consecutive six-year terms. That term limit remains even in the new legislation.
What has changed is that Putin's previous terms will not be counted once the new legislation comes into effect.
These will be "zeroed out", giving him the option of serving two more consecutive terms after the current one ends in 2024.
Putin cited the example of US President Franklin D Roosevelt, who served four terms — starting 1932, 1936, 1940 and 1944.
Roosevelt's four-term presidency paved the way for the 22nd Amendment to the US Constitution, ratified in 1951, that limited the Presidential term to two four-year terms.
Putin said Roosevelt had to serve four terms because of the problems the US was facing at the time (Great Depression, World War II) and that, therefore, putting limits on Presidential terms was sometimes superfluous.
Justice N V Ramana: 48th Chief Justice Of India: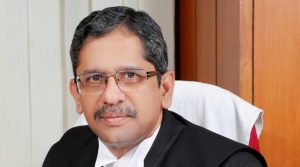 In exercise of the powers conferred by clause (2) of Article 124 of the Constitution, President Ram Nath Kovind has appointed Justice N V Ramana as the 48th Chief Justice of India with effect from April 24, 2021, accepting the recommendation made by the outgoing CJI SA Bobde.
He was Additional Advocate General for Andhra Pradesh before being called to the State High Court Bench in 2001.
Justice Ramana was the Chief Justice of the Delhi High Court, before his elevation to the Supreme Court on February 17th, 2014.
As Executive Chairman of the National Legal Services Authority, Justice Ramana was responsible for making India's legal aid program the largest in the world with aid provided on the basis of a 'means test' rather than on basis of fixed categories.
As CJI, Justice Ramana will have a tenure of 16 months till August 26th next year.
Justice Ramana has said one of his primary objectives would be to improve the judicial infrastructure through a special purpose vehicle called the 'National Judicial Infrastructure Corporation' to act as a nodal agency.