Today Current Affairs: 9th January 2021  for UPSC IAS exams, State PSC exams, SSC CGL, State SSC, RRB, Railways, Banking Exam & IBPS, etc
Contents:
Same-sex marriages under the Hindu Marriage Act
Bird flu
Internationalized Domain Name, IDN
India-Mongolia Relations
Trade Policy Review (TPR)
Institutions of Eminence (IoEs) scheme
Natural Capital Accounting and Valuation of the Ecosystem Services (NCAVES) India Forum-2021
Subsidiary bodies of the United Nations Security Council (UNSC)
Other important current affairs:
1.Same-sex marriages under the Hindu Marriage Act: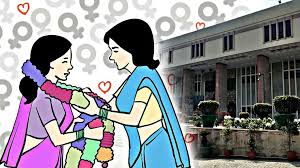 The Delhi High Court on Friday granted the Centre and the Delhi government one last chance to file a response to petitions seeking the recognition and registration of same-sex marriages under the Hindu Marriage Act, the Special Marriage Act, and the Foreign Marriage Act.
The court was told that no reply has been filed in the case by authorities despite the issuance of notice in October and November.
The petitions filed in Delhi High Court contended that marriages between same-sex couples are not possible despite the Supreme Court decriminalizing consensual homosexual acts.
Petitioners sought a declaration to recognize same-sex marriages under the Hindu Marriage Act (HMA) and the Special Marriage Act (SMA).
The two other pleas are — one filed by two women seeking to get married under the SMA and challenging provisions of the statute to the extent it does not provide for same-sex marriages.
The other plea by two men who got married in the U.S. but were denied registration of their marriage under the Foreign Marriage Act (FMA).
The legality of same-sex marriages in India:
Section 377 of the Indian Penal Code makes sex or marriage with persons of the same gender punishable by law.
However, on September 6, 2018, the Supreme Court of India decriminalized Section 377 making gay sex legal.
On 2 July 2009, in Naz Foundation v. Govt. of NCT of Delhi, the Delhi High Court held that provision to be unconstitutional with respect to sex between consenting adults, but the Supreme Court of India overturned that ruling on 11 December 2013.
2.Bird flu: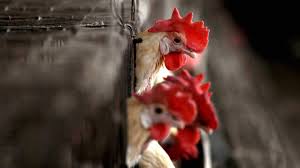 New Bird flu (avian influenza) cases have been confirmed in Gujarat recently, in addition to Kerala, Rajasthan, Madhya Pradesh, and Haryana where the disease has already been confirmed.
Several states, which have been reporting deaths of birds, including crows and migratory species, are scrambling to have samples tested for the virus.
Bird flu or avian influenza is the name used to describe a viral infection that is reported mostly in birds, but has the potential to affect humans and other animals.
More than a dozen types of bird flu have been identified, including the two strains that have most recently infected humans — H5N1 and H7N9. When bird flu does strike humans, it can be deadly.
Outbreaks of bird flu have occurred in Asia, Africa, North America and parts of Europe.
The virus was first reported in geese in China in 1996.
In India, Samples from Rajasthan, Madhya Pradesh, and Kerala have tested positive for the A (H5N8) strain of the virus, while samples from Himachal Pradesh have shown the presence of A (H5N1).
Causes of Bird flu:
Bird flu occurs naturally in wild waterfowl and can spread into domestic poultry, such as chickens, turkeys, ducks and geese.
The disease is transmitted via contact with an infected bird's feces, or secretions from its nose, mouth or eyes.
Undercooked poultry meat or eggs from infected birds can transmit bird flu.
Human transmission:The H5N1 virus can jump species and infect humans from the infected bird.
The first case of H5N1 infection in humans was reported in Hong Kong in 1997, when a poultry farm worker caught the infection from infected birds.
In its present form, human-to-human infection is not known — human infections have been reported only among people who have handled infected birds or carcasses.
The chances of the H5N1 virus infecting humans is comparatively low in India as compared to South East Asian countries, mainly because of the difference in culinary habits.
The virus dies immediately if exposed to temperatures over 70 degrees Celsius.
Unlike in South East Asian countries, both meat and eggs in India are eaten well cooked, which sees them being exposed to over 100 degrees Celsius.
3.Internationalized Domain Name, IDN :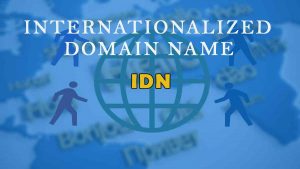 The National Internet Exchange of India, NIXI has announced that it will offer a free Internationalized Domain Name, IDN in any of the preferred 22 official Indian languages along with every IN domain booked by the registrant.
The applicant will also get a free email in the local language.
This offer has been created to stimulate the adoption of IDN domain names and the proliferation of local language content.
This offer is valid for new .in users who register up to the 31st of January.
This offer is also extended to those existing users who renew their domain in the month of January 2021.
National Internet Exchange of India, NIXI is a not for profit organization.
It is working since 2003 for spreading internet technology to the citizens of India through the activities like Internet Exchanges through which the internet data is exchanged amongst ISPs and between ISPs and CDNs, managing and operating Internet protocol IPv4 or IPv6, etc.
4.India-Mongolia Relations: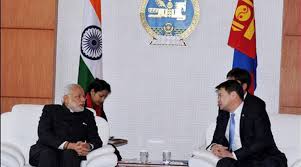 India and Mongolia have reviewed bilateral cooperation in the hydrocarbons and steel sectors
India reiterated its commitment to timely completion of the Mongol Refinery Project, the country's 1st oil refinery.
The greenfield Mongol Refinery Project is being built under a Line of Credit from the Government of India.
It is expected to cut some of Mongolia's fuel import dependence.
The Project came in the backdrop of Mongolia, which has large uranium deposits signing an agreement for civil nuclear cooperation with India in 2009 and China unfolding its Belt and Road Initiative (BRI).
India is opposed to the BRI, which seeks to invest about USD 8 trillion in infrastructure projects across Asia, Europe and Africa, as it says the initiative lures countries into debt traps and does not respect sovereignty or address environmental concerns.
India welcomed the keenness of Mongolian companies in supplying coking coal to Indian steel industry.
According to a recent report, India will overtake China as the largest importer of coking coal by 2025.
Further, India looks forward to substantial partnerships with Mongolian companies in the areas of minerals, coal and steel.
India expressed its willingness to further share its expertise in the oil and gas sector including capacity building in accordance with the developmental priorities of Mongolia.
5.Trade Policy Review (TPR):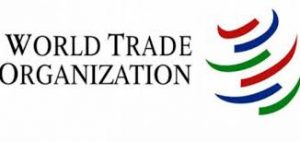 The final session of India's seventh Trade Policy Review (TPR) concluded at the World Trade Organization (WTO) in Geneva, Switzerland.
The TPR is an important mechanism under the WTO's monitoring function in which member countries' trade and related policies are examined by the WTO with an aim to contribute towards improved adherence to WTO rules.
India's last TPR took place in 2015.
Appreciation for India:
Introduction of Goods & Services Tax in 2016.
India's efforts in the implementation of WTO's Trade Facilitation Agreement.
The role played by India in furthering "Ease of Doing Business" in the country.
India's improved ranking in the "Trading across Borders" indicator under the Ease of Doing Business Report.
Trade Facilitation Agreement (TFA), aims to speed up customs procedures and make trade easier, faster, and cheaper.
The steps were taken by India for liberalizing its Foreign Direct Investment (FDI) regime and India's National Intellectual Property Rights Policy, 2016.
Concerns for India:
India's trade policy remained largely unchanged since the previous review.
India continues to rely on trade policy instruments such as the tariff, export taxes, minimum import prices, import and export restrictions, and licensing, WTO said.
These are used to manage domestic demand and supply requirements, protect the economy from wide domestic price fluctuations, and ensure conservation and proper utilization of natural resources.
As a result, frequent changes are made to tariff rates and other trade policy instruments, which create uncertainty for traders.
The ongoing pandemic has again brought to the fore, the importance of food and livelihood security and urged for a permanent solution to Public Stock Holding (PSH) for food security.
6. Institutions of Eminence (IoEs) scheme: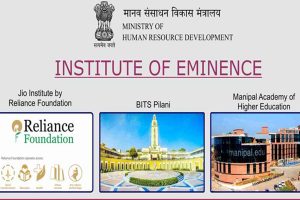 The University Grants Commission (UGC) has amended its regulations, allowing Institutions of Eminence (IoEs) to set up campuses abroad after receiving no objection certificates from the Ministry of External Affairs and Ministry of Home Affairs.
The amendments also permit the IOEs to start new off campus centres, with a maximum of three in five years and not more than one in an academic year.
Institutions of Eminence scheme has been launched in order to implement the commitment of the Government to empower the Higher Educational Institutions and to help them become world class teaching and research institutions.
The scheme was announced by the Finance Minister in his budget speech of 2016.
This will enhance affordable access to high-quality education for ordinary Indians.
About the IoEs scheme:
Launched in order to empower the Higher Educational Institutions and to help them become world-class teaching and research institutions.
Objectives:

Excellence and Innovation: To provide for higher education leading to excellence and innovations in such branches of knowledge as may be deemed fit at post-graduate, graduate and research degree levels.
Specialization: To engage in areas of specialization to make distinctive contributions to the objectives of the university education system.
Global Rating: To aim to be rated internationally for its teaching and research as a top hundred Institution in the world over time.
Quality teaching and Research: To provide for high quality teaching and research and for the advancement of knowledge and its dissemination.

Incentives of the scheme:

Institutes with IOE tag will be given greater autonomy and freedom to decide fees, course durations and governance structures.
The public institutions under IOE tag will receive a government grant of ₹1,000 crore, while the private institutions will not get any funding under the scheme.
7.Natural Capital Accounting and Valuation of the Ecosystem Services (NCAVES) India Forum-2021: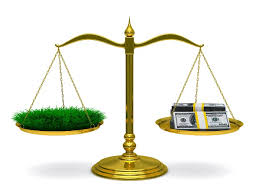 It is being organized by the Ministry of Statistics and Programme Implementation (MoSPI).
India is one of the five countries taking part in this project – the other countries being Brazil, China, South Africa and Mexico.
The NCAVES Project:
The Natural Capital Accounting and Valuation of Ecosystem Services (NCAVES) project seeks to advance the theory and practice of environmental and ecosystem accounting in Brazil, China, India, Mexico and South Africa.
The project has been jointly implemented by the United Nations Statistics Division (UNSD), the United Nations Environment Programme (UNEP) and the Secretariat of the Convention of Biological Diversity (CBD).
It aims to assist the five participating partner countries, to advance the knowledge agenda on environmental-economic accounting, in particular ecosystem accounting.
The project will have a duration until the end of 2021.
Funding: The project is funded by the European Union through its Partnership Instrument (PI).
The objectives of the National Forum would be:

To present India's achievements in the domain of Natural Capital Accounting (NCA);
To prioritize the emerging opportunities for NCA in India;
To familiarize stakeholders with the work undertaken by the different international agencies in the area of NCA; and
To provide a platform to selected Research Institutions to present their research conducted in the valuation of ecosystem services.
About NCAVES India Forum 2021:
In India, the NCAVES project is being implemented by the MoSPI with collaboration of Ministry of Environment, Forest and Climate Change (MoEF&CC) and the National Remote Sensing Centre (NRSC).
NCAVES India Forum 2021 is being organised in a virtual format.
The Forum aims to build a stronger awareness about the different perspective to Environment and to show a way forward towards realizing the contribution of the natural capital to achieve a "better environment, better tomorrow".
The participation in the project has helped MOSPI commence the compilation of the Environment Accounts as per the UN-SEEA System of Environmental-Economic Accounting (SEEA) framework.
The MOSPI has also released environmental accounts in its publication "EnviStats India" on an annual basis since 2018.
Several of these accounts are closely related to the social and economic attributes, making them a useful tool for the Policy.
8.Subsidiary bodies of the United Nations Security Council (UNSC).: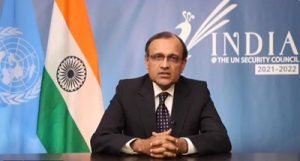 India will be chairing three-key subsidiary bodies of the United Nations Security Council (UNSC). This was announced by the Permanent Representative of India at the United Nations Security Council, TS Tirumurti.
The panels are, Counter-Terrorism Committee (for 2022), Taliban Sanctions Committee, and Libya Sanctions committee.
India will chair the Counter-Terrorism Committee of UNSC in 2022. Chairing of this committee has a special resonance for India which has not only been at the forefront of fighting terrorism especially cross border terrorism but has also been one of its biggest victims.
Taliban Sanctions Committee has always been a high priority for India keeping in mind its strong interest and commitment to peace, security, development, and progress of Afghanistan.
India will be assuming the chair of the Libya Sanctions Committee at a critical juncture when there is an international focus on Libya and on the peace process.
Other important current affairs:
1.The Supreme Court on Friday agreed to consider after three weeks a petition filed by a group of women against the compulsory nature of sacred confessions to priests in Christianity.
The court will examine the issues in the petition as they came within the ambit of the questions of faith, rights of women, and equality.
Five women have moved the Supreme Court against the compulsory practice of sacramental confession in certain Churches in Kerala.
They contended that it violated their fundamental right to freedom of religion under Article 25 of the Constitution.
Petitioner members of the Church had alleged that the practice was leading to several problems including sexual exploitation of women and blackmailing of both men and women followers.
2.India and Japan signed an agreement for a loan of up to 50 billion yen (about Rs. 3,550 crore) to back India's economic support programmes for the poor and vulnerable affected by the Covid-19 crisis.
About the Loan:

It is a part of Japan's Official Development Assistance (ODA) loan.
ODA is defined as government aid designed to promote the economic development and welfare of developing countries.
Loans and credits for military purposes are excluded.
The loan has an interest rate of 0.65% per annum and a repayment period of 15 years, including a five-year grace period.
The financial support aims to support the Indian government's programmes such as Pradhan Mantri Garib Kalyan Yojana (PMGKY), which aims to mitigate socio-economic impacts and strengthen socio-economic institutions.
This includes schemes for distributing food grains to the poor and vulnerable, provision of assistance and support to construction workers, and provision of special insurance for health workers fighting Covid-19.
It is for the implementation of health and medical policy by the Government of India, and is expected to lead to the development of hospitals equipped with ICUs (Intensive Care Units) and infection prevention and management facilities.
It is also expected to lead to the enhancement of telemedicine using digital technology in numerous villages across India.
3.China has held its third multilateral dialogue with countries from South Asia to take forward closer cooperation on fighting COVID-19.
It also strives to coordinate their economic agendas, reflecting a new approach in Beijing's outreach to the region.
The third dialogue, held virtually on January 6, brought together every country in the region barring India, Bhutan, and the Maldives.
It was aimed at "anti-epidemic cooperation and poverty reduction cooperation".
All three dialogues have been attended by Pakistan and Nepal, which are emerging as two lynchpins in China's regional strategy.
The first such meeting was convened by China in July and was attended by Pakistan, Nepal and Afghanistan.
The second meet was held in November by a five-member grouping attended by China, Pakistan, Nepal, Sri Lanka, and Bangladesh.
The third and recent January 6 meeting was attended by all five countries that have taken part in these dialogues — Pakistan, Nepal, Afghanistan, Sri Lanka, and Bangladesh.
4.The National Internet Exchange of India (NIXI) announced that it will offer a free IDN (Internationalized Domain Name) in any of their preferred 22 official Indian languages.
It will be available along with every IN domain booked by the registrant.
This offer has been created to stimulate the adoption of भारत (IDN) domain name and proliferation of local language content.
National Internet Exchange of India (NIXI) is a not for profit organization working since 2003 for spreading internet technology to the citizens of India.
5.A political party of Tamil Nadu has promised salaries to housewives as a part of its electoral campaign.
A report by the International Labour Organization (ILO) in 2018 shows that, globally, women perform 76.2% of total hours of unpaid care work, more than three times as much as men. In Asia and the Pacific, this figure rises to 80%.
Wages for Housework Movement:

The International Wages for Housework Campaign started in Italy in 1972 as a feminist movement that highlighted the role of gendered labor in the home and its connection to the production of surplus value under capitalism. The movement further spread to Britain and America.
Alongside other demands for social and political equality, women's rights campaigners made visible and also politicized women's everyday experience of housework and child care in the 'private' realm of the household.

In 2010, an application by the National Housewives Association, seeking recognition as a trade union was rejected by the deputy registrar of trade unions on the ground that housework is not a trade or an industry.
In 2012, the then Minister for Women and Child Development announced that the government was considering mandating a salary for housework to wives, from husbands.
The purpose was to empower women financially and help them live with dignity.
The proposal never materialized and with the change in the government in 2014, the idea was put to rest.
6.There has been a demand for implementation of Article 244A for the creation of an autonomous State within Assam.
The appeal to the Centre has been for the creation of an autonomous State for the Karbi Anglong region.
This has been a demand since 1986.
The districts are currently governed by two autonomous councils Karbi Anglong and North Cachar hills.
The areas inhabited by the socially and educationally backward 'Aboriginals' are called Scheduled Areas.
There are two schedules (5th and 6th) of the Indian Constitution which entail the details about the control and management of the Scheduled and Tribal Areas.
Fifth Schedule of the Indian Constitution:

The provisions regarding the administration and control of Scheduled and Tribal Areas of any state except the four states (Assam, Meghalaya, Tripura, Mizoram) are mentioned under this schedule.
At present, 10 States namely Andhra Pradesh, Chhattisgarh, Gujarat, Himachal Pradesh, Jharkhand, Madhya Pradesh, Maharashtra, Odisha, Rajasthan and Telangana have Fifth Schedule Areas.
7.In the Union Territory of Jammu and Kashmir, the Centre has merged J&K cadre for all India Services Viz; IAS, IPS and IFS officers with that of Arunachal Pradesh, Goa, Mizoram and Union Territory (AGMUT), also called the Union Territory cadre, through an ordinance.
The President has promulgated an ordinance to amend J&K Reorganisation Act, 2019 and make IAS, IPS and Indian Forest Service officers of an existing cadre of J&K a part of the AGMUT cadre.
The move will allow officers posted in these states and UTs to work in J&K and vice versa.
The move will help tackle the shortage of All India Services Officers in J&K owing to an earlier rule fixing the ratio of direct recruits in Civil Services to promotees from J&K State Civil Services (Kashmir Administrative Service) at 50:50 instead of 67:33 formula followed in other states.
8.Under the ICAR's initiative 'Mera Gaon Mera Gaurav', the Cleanliness drive was carried out recently in Ibrampur, Veling, and Parra villages.
The flagship program of the Prime Minister of India, "Mera Gaon Mera Gaurav" was launched in 2015.
The objective of this scheme is to provide farmers with required information, knowledge, and advisories on regular basis by adopting villages.
The program aims to promote the direct interface of scientists with the farmers to hasten the lab to land process.
It is implemented by the Indian Council of Agricultural Research (ICAR), an autonomous body responsible for co-ordinating agricultural education and research in India. It reports to the Department of Agricultural Research and Education, Ministry of Agriculture.