Draft Guidelines To Regulate Child Participation In The Entertainment Industry: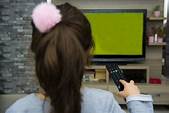 The National Commission for the Protection of Child Rights (NCPCR) has published draft Guidelines to Regulate Child Protection within the Entertainment Industry.
The "Guidelines to Regulate Child Participation in the Entertainment Industry" were issued by the Commission in 2011.
The new draft increases the scope of the guidelines to cover social media and Over the Top (OTT) platforms for the first time.
Key Highlights of the New Guidelines:
Any producer of any audio-visual media production or any commercial event involving the participation of a child will now need to obtain the permission of the District Magistrate where the activity is to be performed.
Producers will also have to run a disclaimer saying measures were taken to ensure there has been no abuse, neglect or exploitation of children during the entire process of the shooting.
The commission has further included stringent penal provisions for violating the guidelines, including imprisonment, and has mandated that child artists and children being used in entertainment need to be registered with District Magistrates.