Covishield: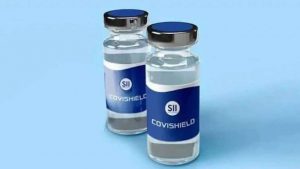 The government has decided to increase the interval between the first and second doses of Covishield to up to eight weeks in its ongoing vaccination drive against Covid-19.
Covishield is Serum Institute of India's version of AZD1222, the vaccine developed by AstraZeneca in collaboration with the University of Oxford.
Some data from global trials of AZD122 suggests that extending the duration between doses to 12 weeks increased its efficacy much more.
The Ministry of Health and Family Welfare took the decision on the recommendation of two expert groups – the National Technical Advisory Group on Immunisation (NTAGI) and the National Expert Group on Vaccine Administration for Covid-19 (NEGVAC).
The groups, after looking into available scientific evidence from clinical trials of the vaccine, concluded that the protection that it provides against Covid-19 is "enhanced" if the second dose is administered between 6-8 weeks.