16th Steering Committee Meeting Of Project Elephant: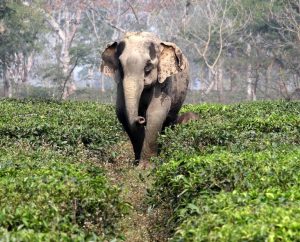 At the 16th Steering Committee meeting of Project Elephant, the Ministry of Environment, Forest and Climate Change launched a field manual named-Field Manual for Managing Human-Elephant Conflicts (HEC) in India-to guide forest staffers dealing with HEC in major elephant range states.
The manual has been prepared by the ministry, along with the Wildlife Institute of India (WWI) and World Wide Fund for Nature (WWF India).
It contains the detailed best practices of minimizing human-elephant conflict.
It is drafted with the aim of providing forest officials/ departments and other stakeholders with guidance towards interventions to help mitigate Human Elephant Conflict, both in emergencies and when conflict poses a recurring challenge.
Current Data on Elephants in India:
India is home to approximately around 27,000 Asian Elephants, which is the world's largest population of the species.
As per Elephant Census (2017), Karnataka has the highest number of elephants (6,049), followed by Assam (5,719) and Kerala (3,054).